Ducati Diavel Service Manual: Disassembling the water radiator unit
The procedure is the same for both radiators.
Loosen the screws (15), (21) and (25) to remove the air duct (24) from the right radiator (13).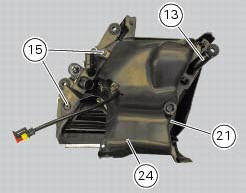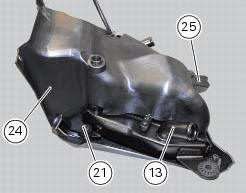 Undo the screws (12) and (14) to remove the half-fairing (23) from the radiator.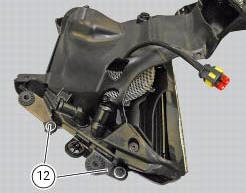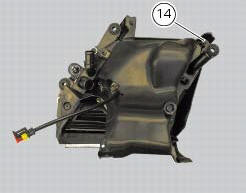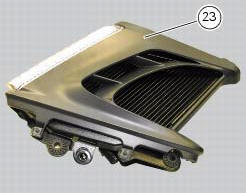 Radiator inspection
Visually inspect the oil cooler. If it shows signs of damage or leaks, the radiator must be renewed.
Check also that the air flow through the radiator core is not obstructed by leaves, insects, mud, etc.
Important
Excessive cooling temperatures can be caused by a partial obstruction of the radiator core. Carefully check the condition of the radiator core.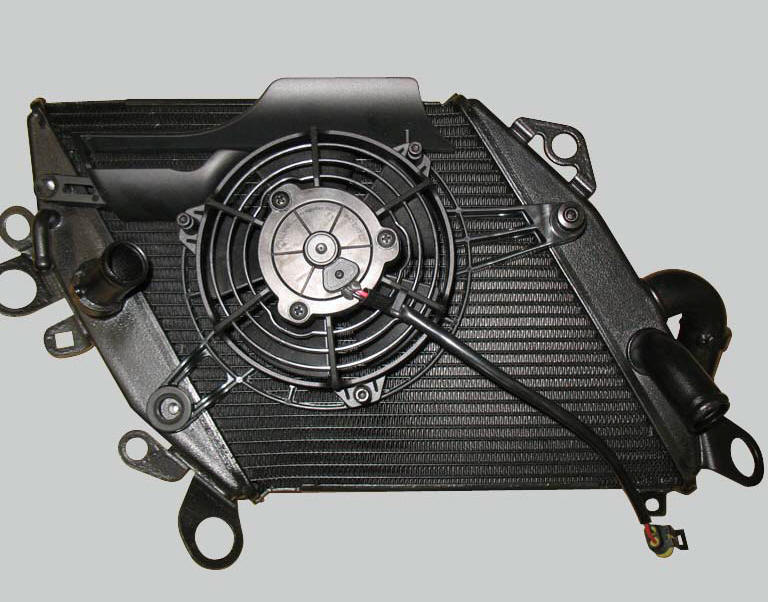 Loosen the screws (p) that retain the supports (s) of the front splashguard to the air ducts (24) and (26). Loosen the screws (30), to separate the two internal air ducts (24) and (26). ...
Loosen the electro-fan retaining screws (15) and (17) and remove the electro-fan (18) from the radiator. Carry out the same procedure for the other radiator's electro-fan. On refitting, positi ...
Other materials:
Total distance covered indicator: "odometer"
This function shows the total distance covered by the vehicle (in km or miles depending on the specific application). At key-on the system automatically enters this function. The odometer reading is stored permanently and cannot be reset. If the distance travelled exceeds 199999 km (or 19 ...
Information about the model
Identification data Diavel identification data Each ducati motorcycle has two identification numbers -the frame number and the engine number- and an ec nameplate (a) (not present on the us version). Note Please quote these numbers, which identify the motorcycle model, when ordering spare pa ...
Tester power supply
The dds (1) part number 97900.0215 Can be powered from the vehicle as follows: From the mains power supply: by connecting the power supply connector (n) to the network power supply (2) part no. 97900.0224; From the motorcycle: connecting the corresponding cables (see paragraph ...