Ducati Diavel Service Manual: Routing of wiring on frame
The routing of the wiring has been optimised to ensure the minimum obstruction.
Each section is designed to prevent interference with parts that might damage wires or cause operating failures when riding. The plates on the following pages show the origins ("0" points) for correct re-routing of wiring and the locations of cable ties.
Each figure includes references to the plates showing the wiring routing or the item to which it must be connected.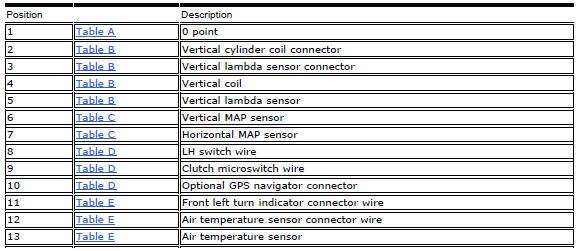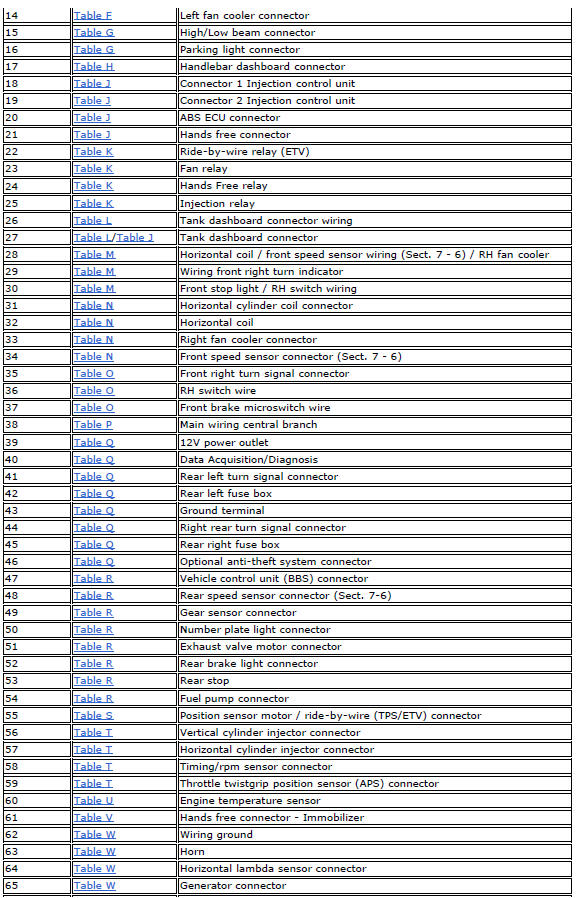 Table a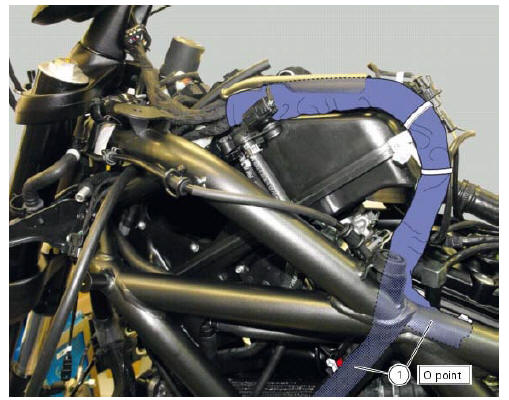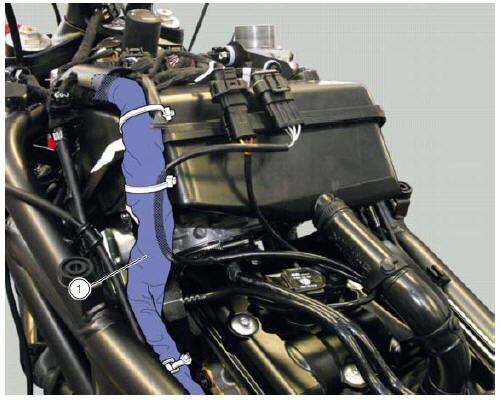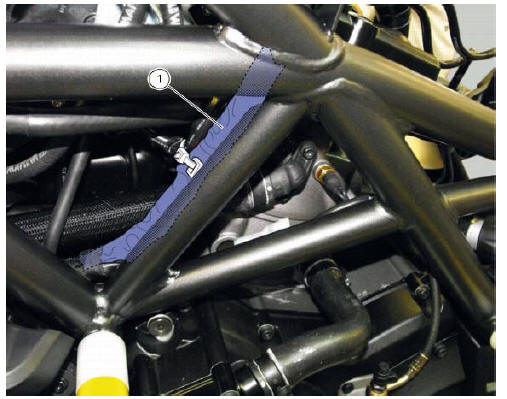 Table b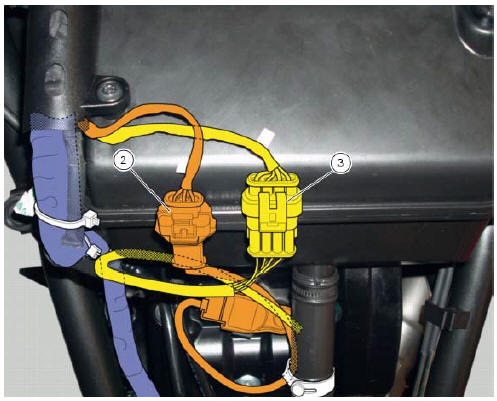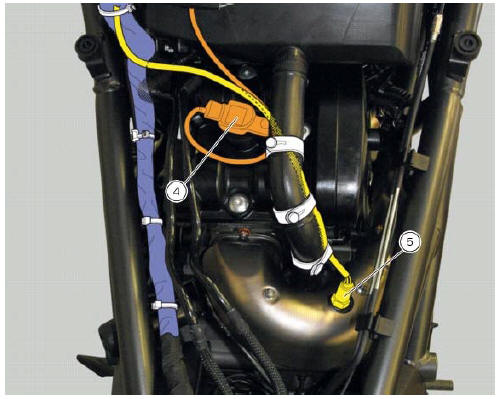 Table c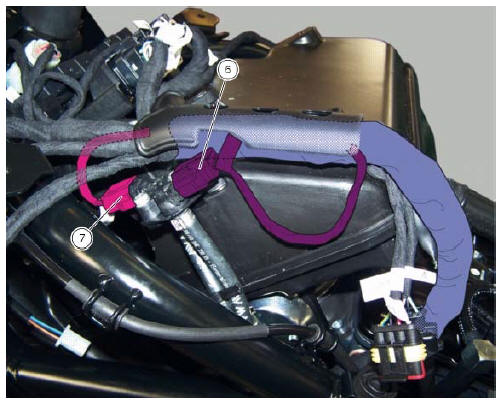 Table d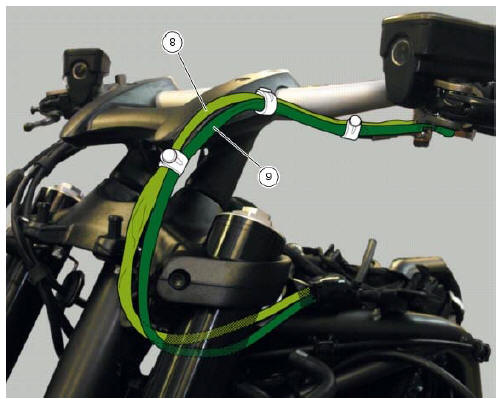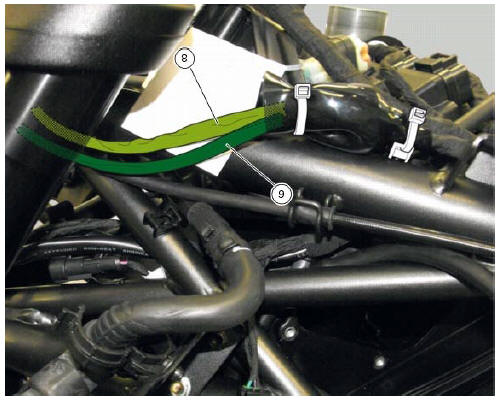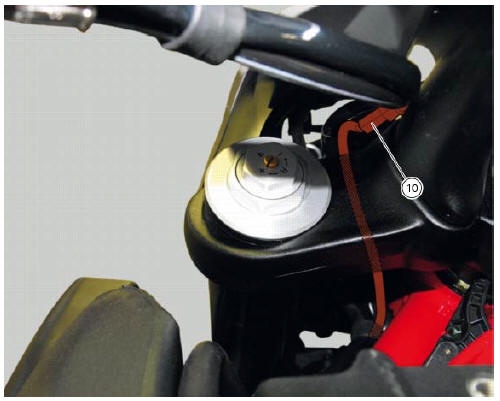 Table e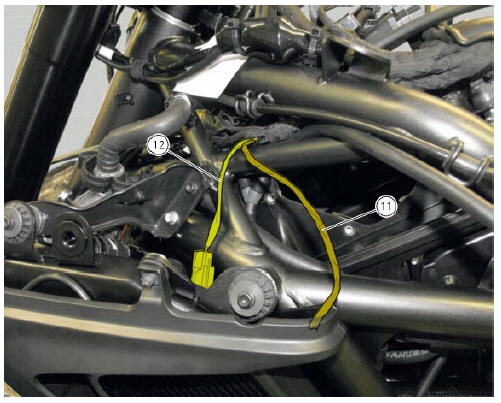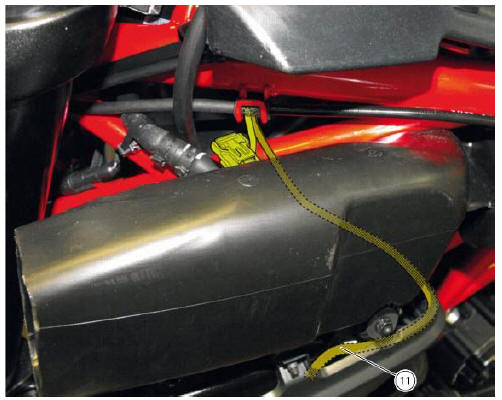 Table f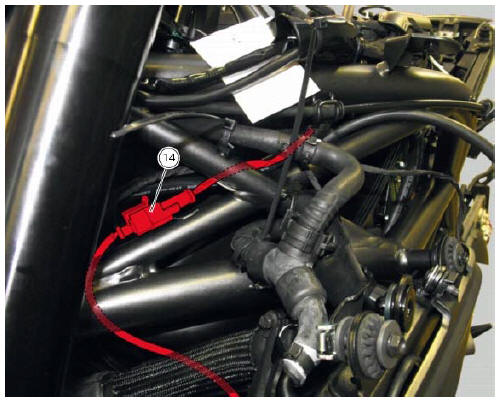 Table g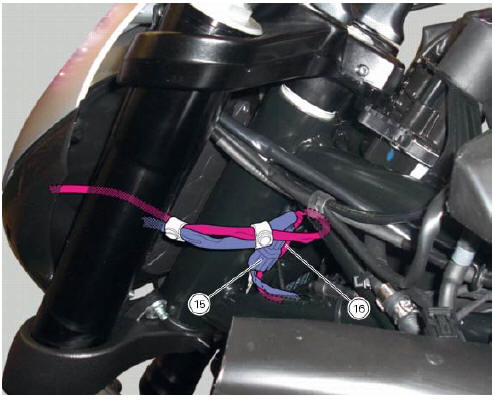 Table h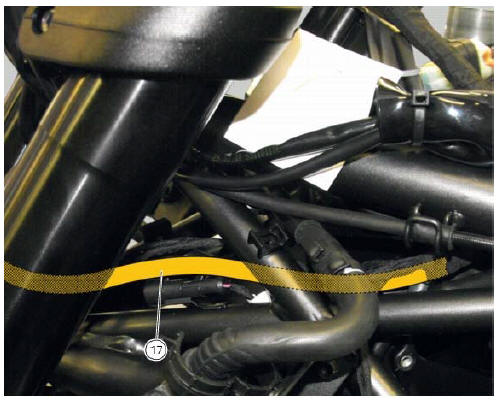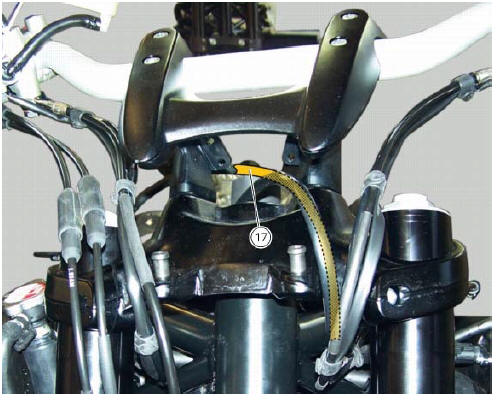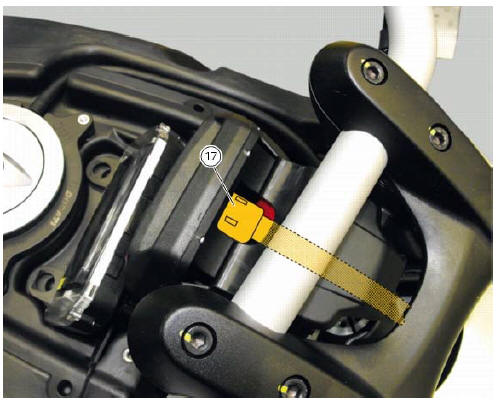 Table j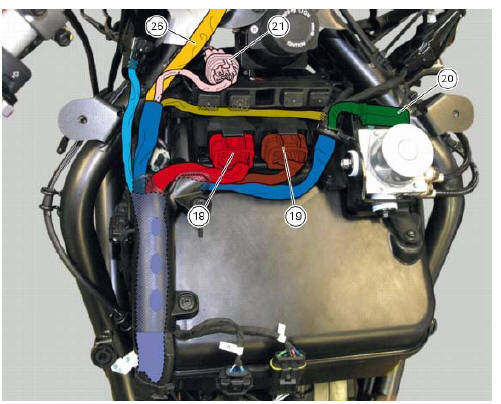 Table k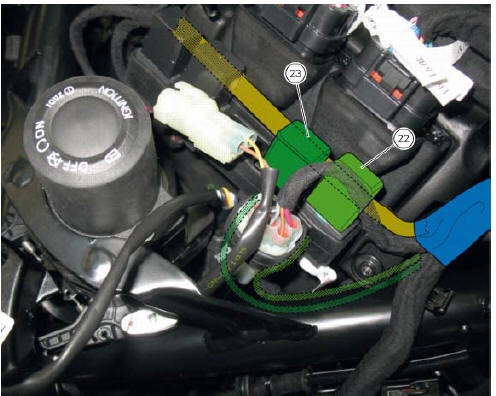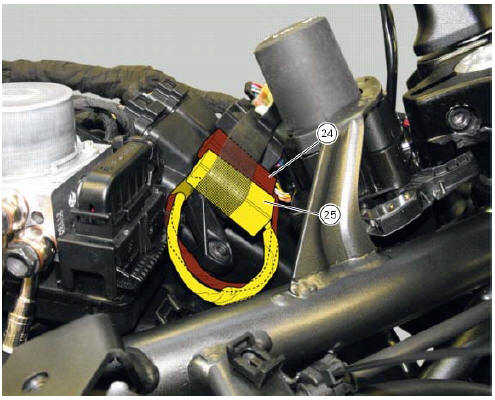 Table l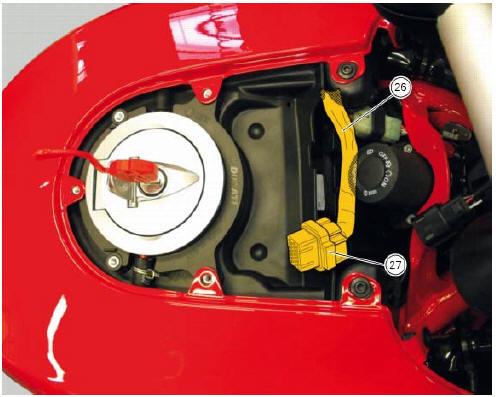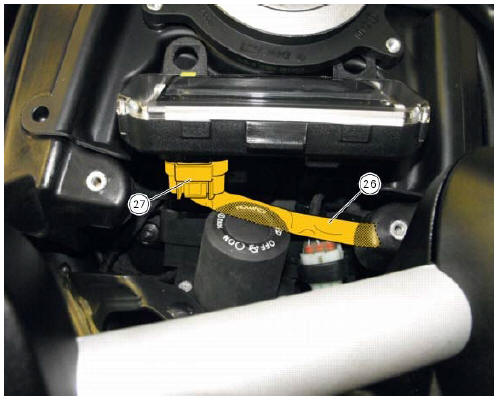 Table m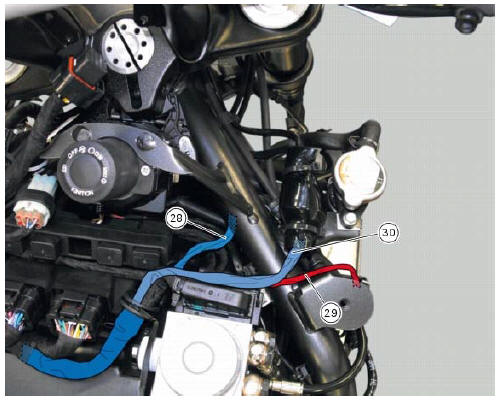 Table n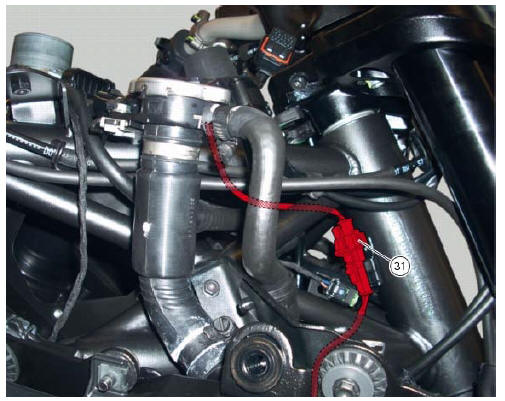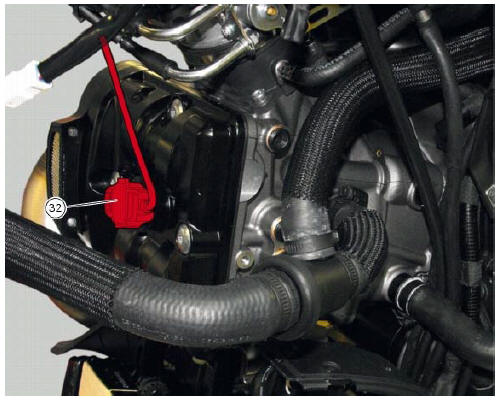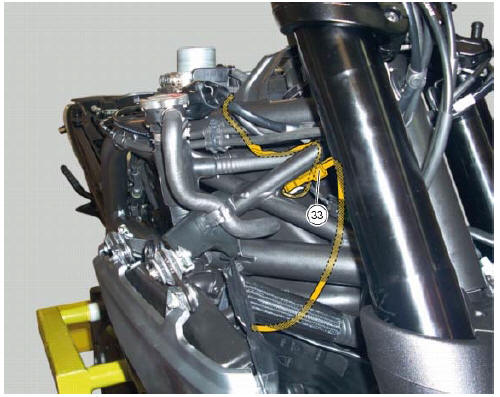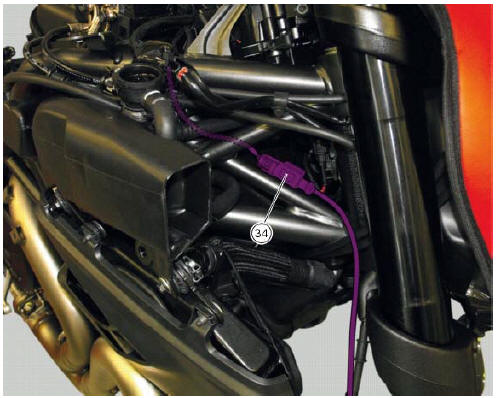 Table o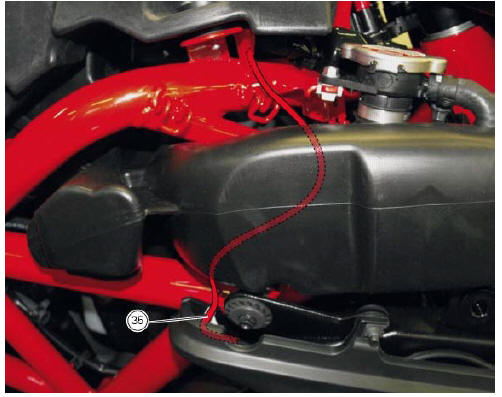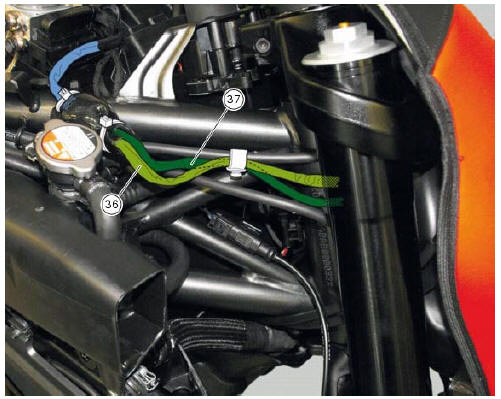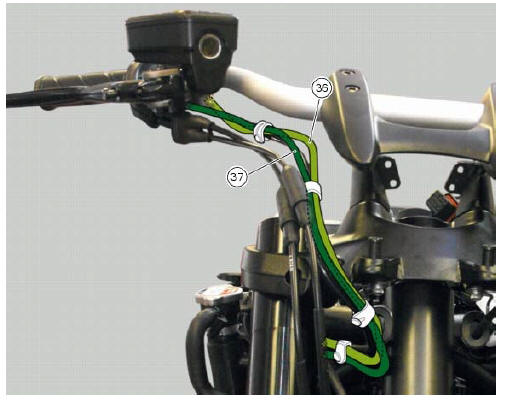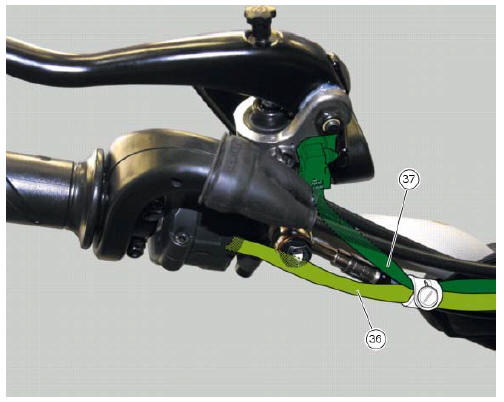 Table p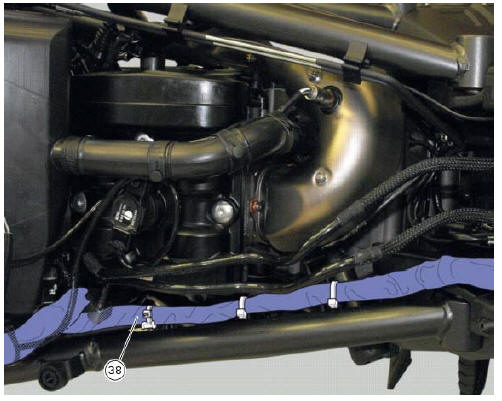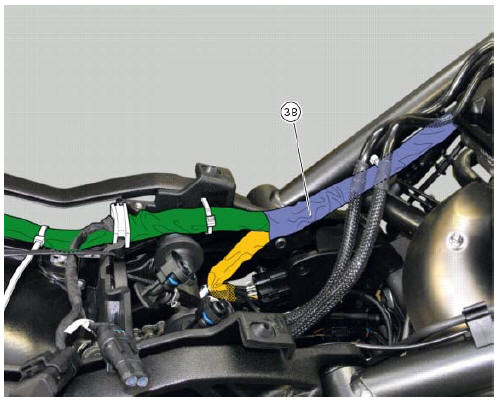 Table q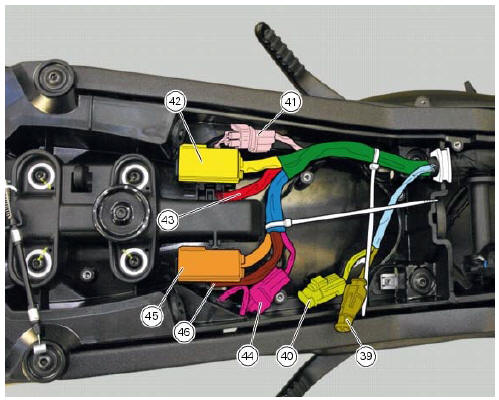 Table r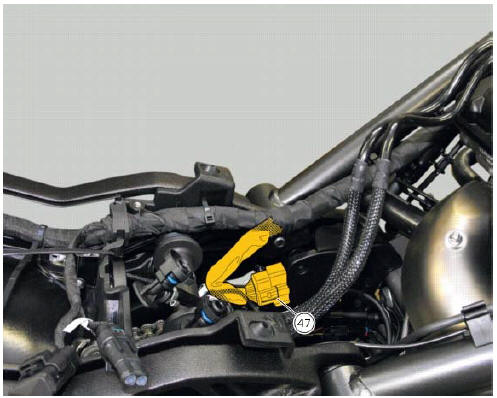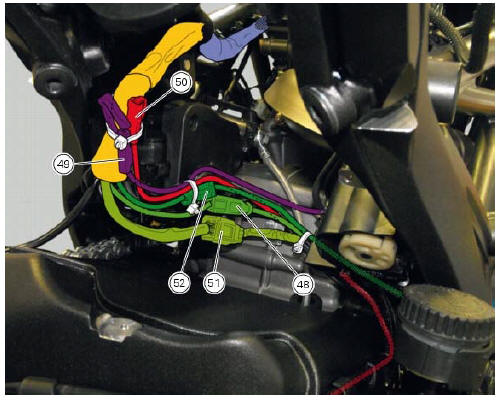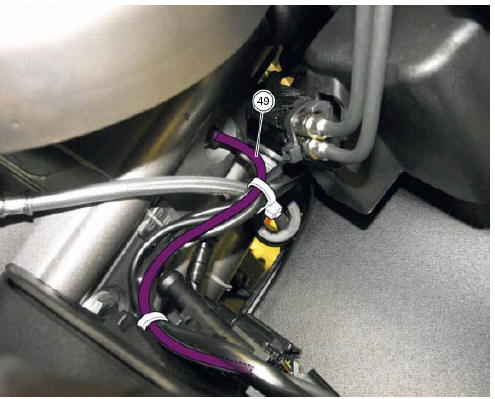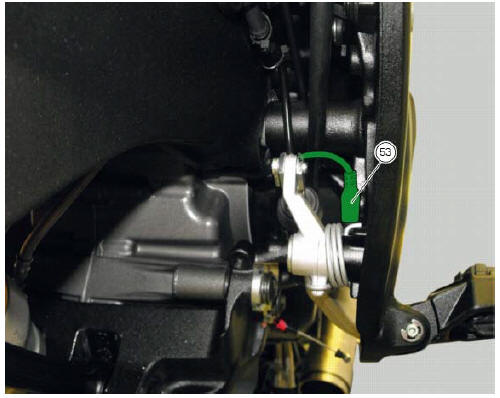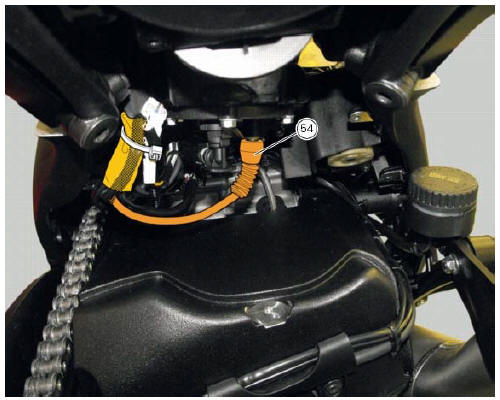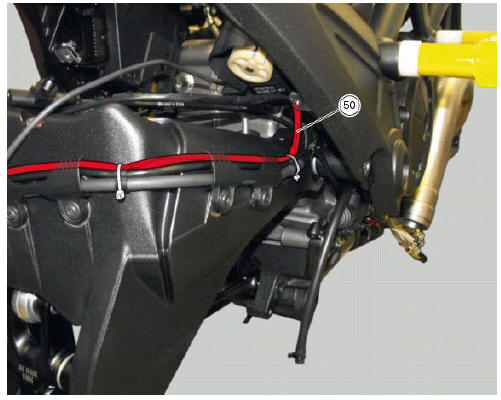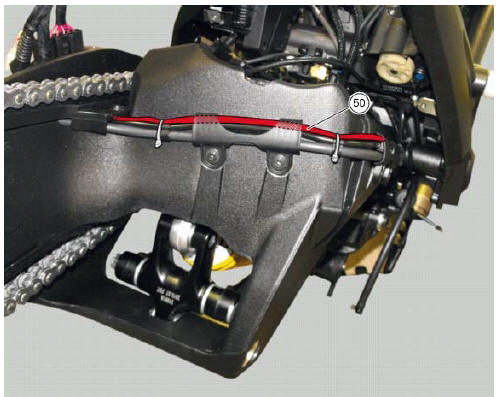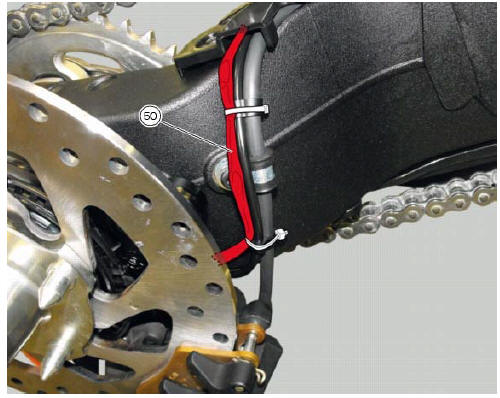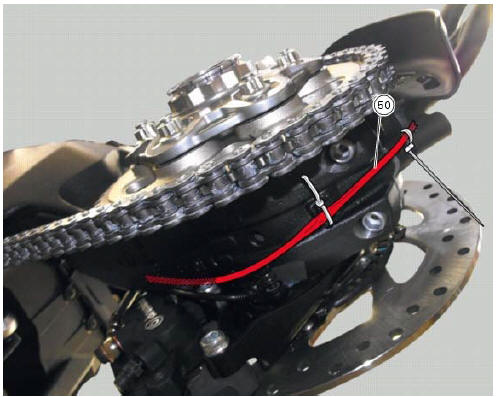 Table s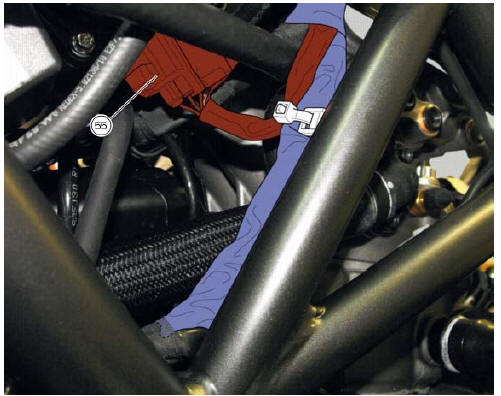 Table
t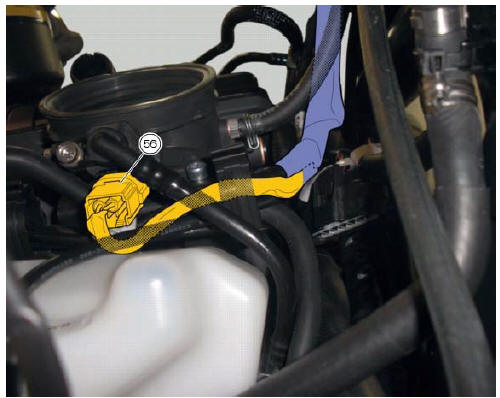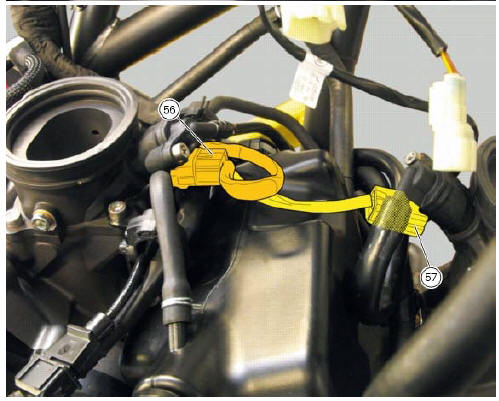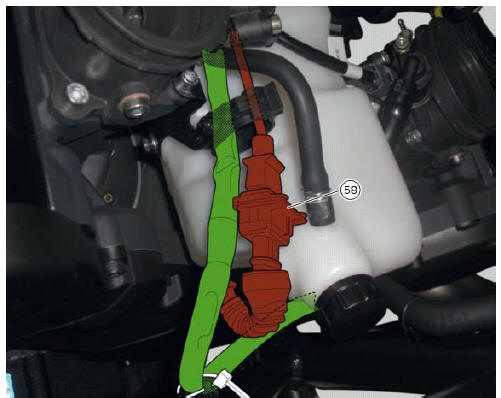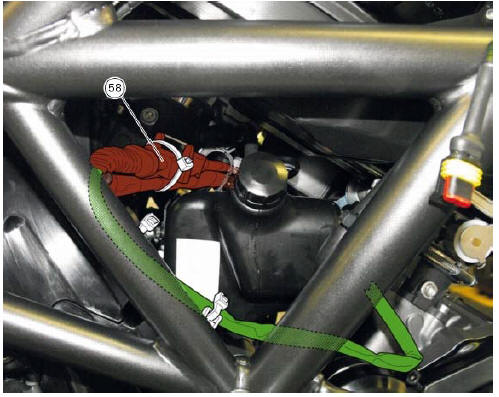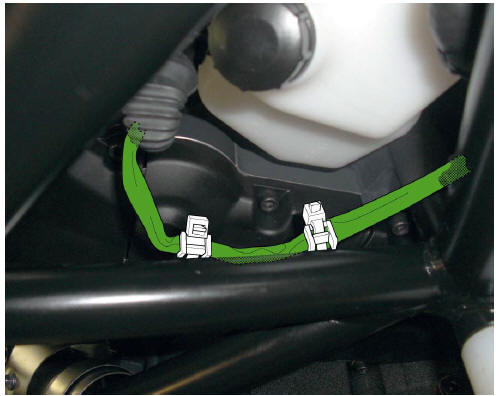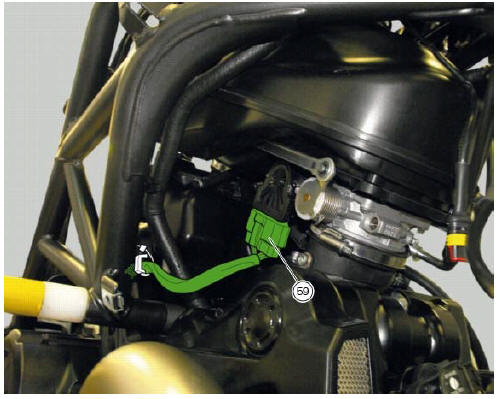 Table u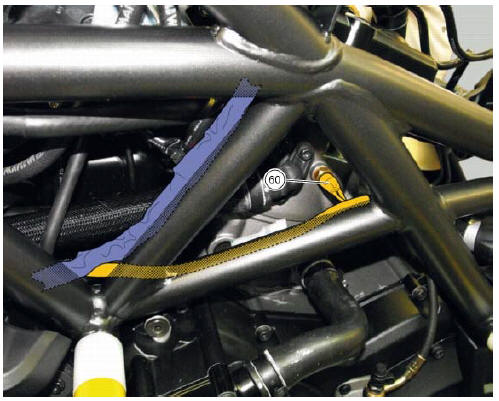 Table v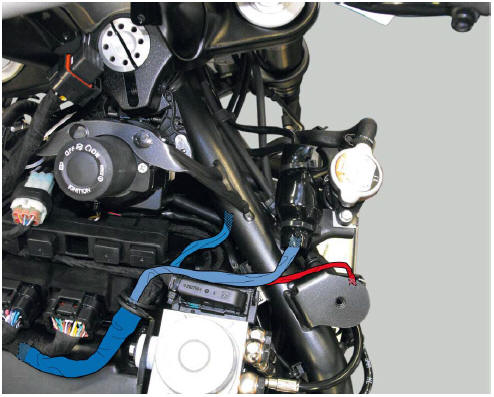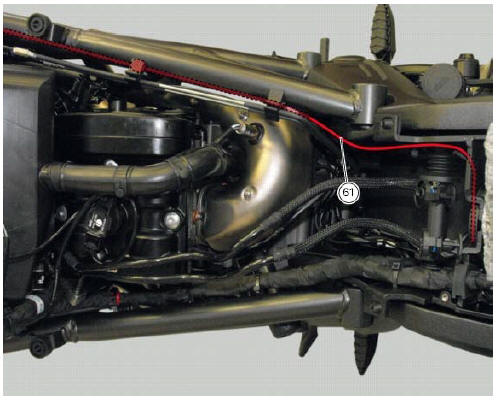 Table w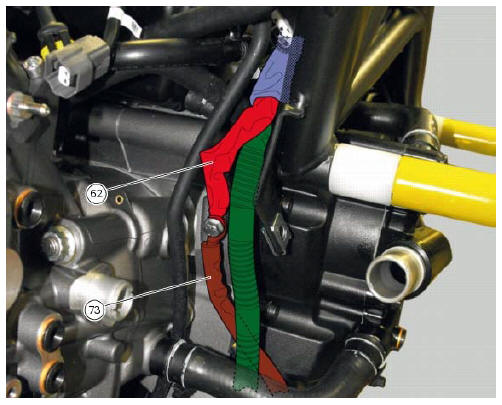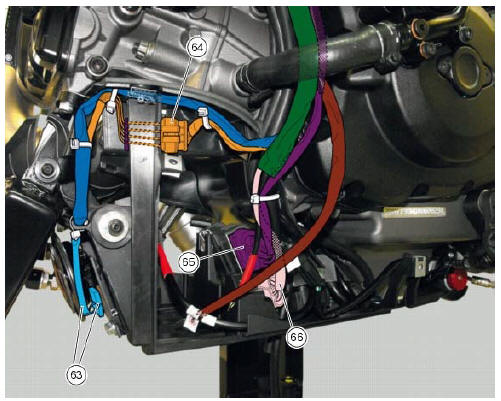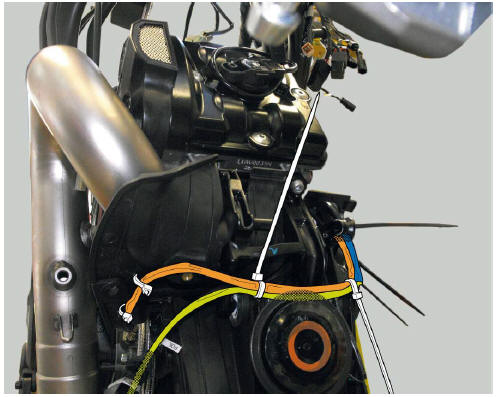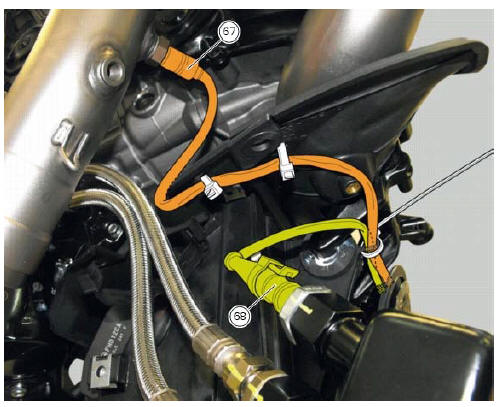 Table x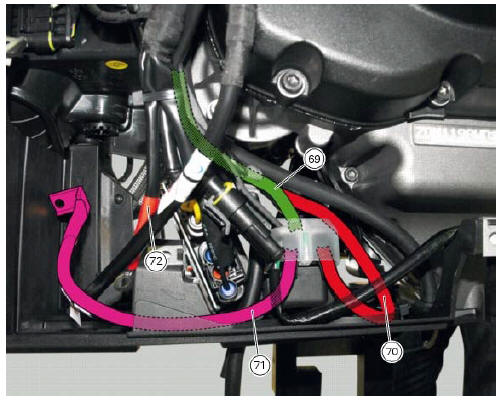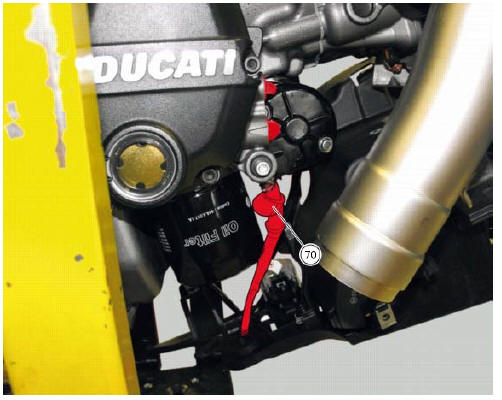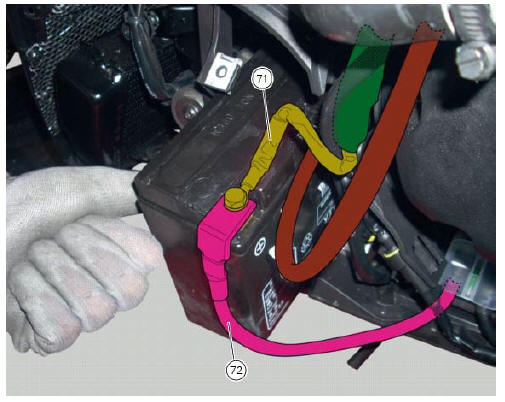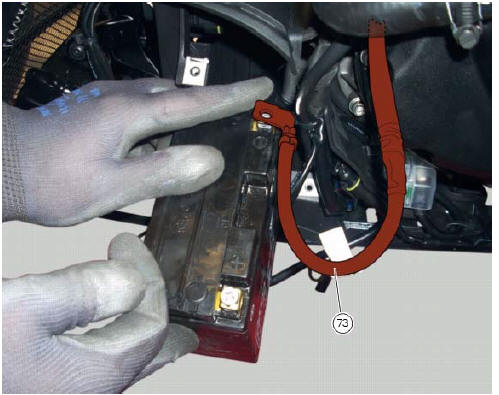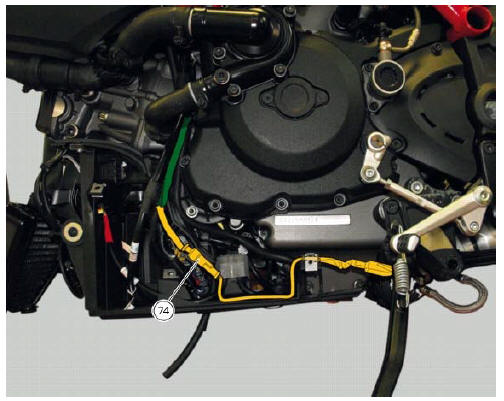 B blue Bk black Bn brown G green Gr grey Lb light blue O orange P pink R red V violet W white Y yellow Rear left fuse box (1) key Rear right fuse box (2) key ...
Other materials:
Start procedure with pin code (no keys)
The motorcycle may be started without keys with a special procedure using the dashboard and the switches on the handlebar. Note This procedure is only possible if the pin code has been enabled previously. For security reasons, the pin code is disabled by default when the vehicle leaves the f ...
How to switch the dashboard on
The dashboard may switched on either from the on/off switch on the handlebar or from the button on the hands free system. With the engine off, the on/off switch is turned to "run off". With the motorcycle and dashboard off, the on/off switch is turned to "run off". To switch the dash ...
Refitting the airbox and throttle body
Position the filter box (1). Operate on the vehicle lh side, connect connector (f) of the tps/div motor. Operating on the right side of the vehicle, connect connector (e) from the aps sensor. Check for the vibration dampers (20) on the map sensor supporting bracket (19). Insert t ...