Ducati Diavel Service Manual: Technical specifications
General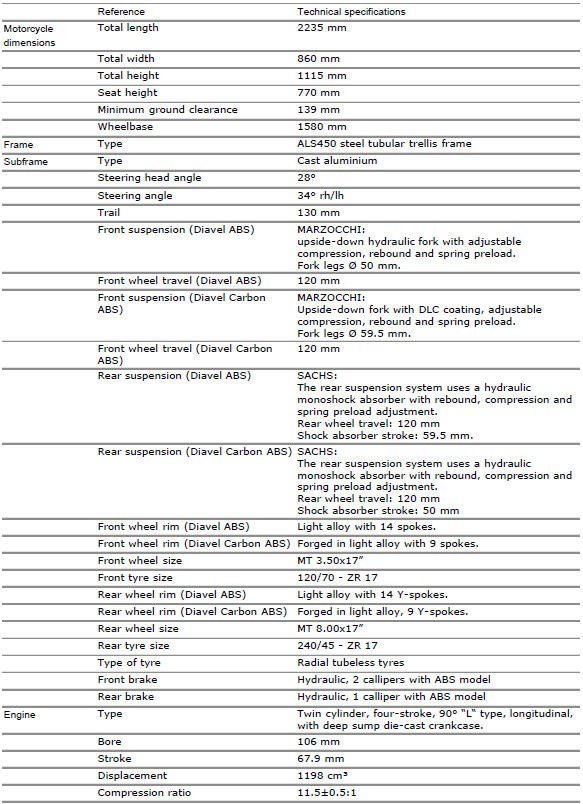 Colours

Transmission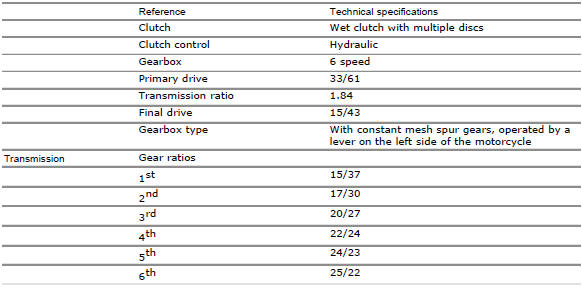 Timing system/valves


Crankshaft
Cylinder/piston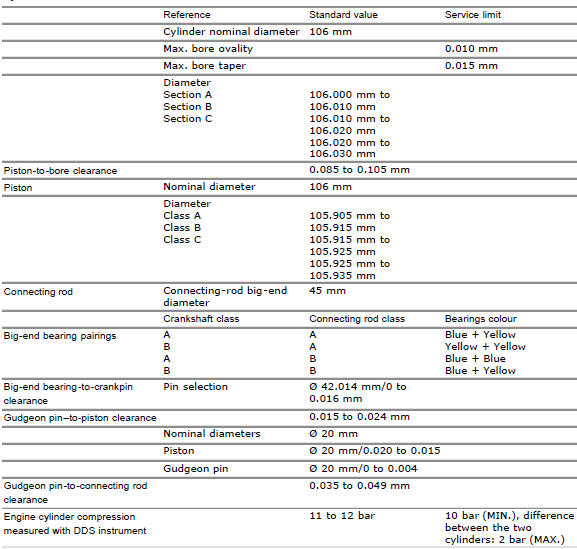 Gearbox

Cooling system

Front wheel

Front suspension (diavel abs)

Front suspension (diavel carbon abs)

Rear wheel


Rear suspension (diavel abs)

Rear suspension (diavel carbon abs)

Hydraulic brakes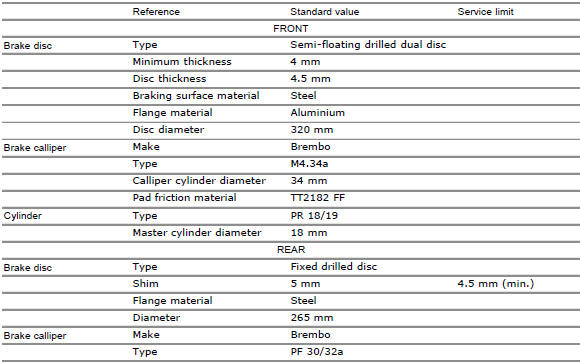 Charging system/alternator

Injection-ignition system

Fuel system

Injection system

Lights/instrument panel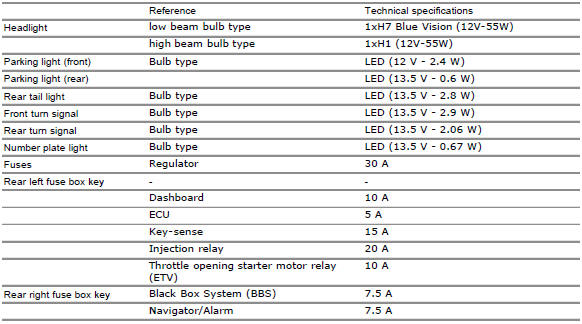 Other materials:
Chain lubrication
The chain fitted on your motorcycle has o-rings that keep dirt out of and lubricant inside the sliding parts. So as not to damage these seals when cleaning the chain, use special solvents and avoid aggressive washing with highpressure steam cleaners. After cleaning, blow the chain dry with ...
Horn not working
Fault codes Dds: horn diagnosis -> short circuit to ground (s.C. Gnd). Dashboard: the error "claxon" (horn) is shown on the service display. The eobd warning light activates. Wiring diagram Db dashboard connection, s horn button. 5 Blue/white - b/w, 1 red/blue - r/b, db 19 purple/bl ...
Injection and ignition
Introduction Ignition is via a single stick coil per cylinder installed in the spark plug well. Each thermal unit is supplied by a single injector, placed under the throttle valve. The amount of fuel injected and the ignition advances are determined by the control unit specifically for each c ...