Ducati Diavel Service Manual: Technical specifications
General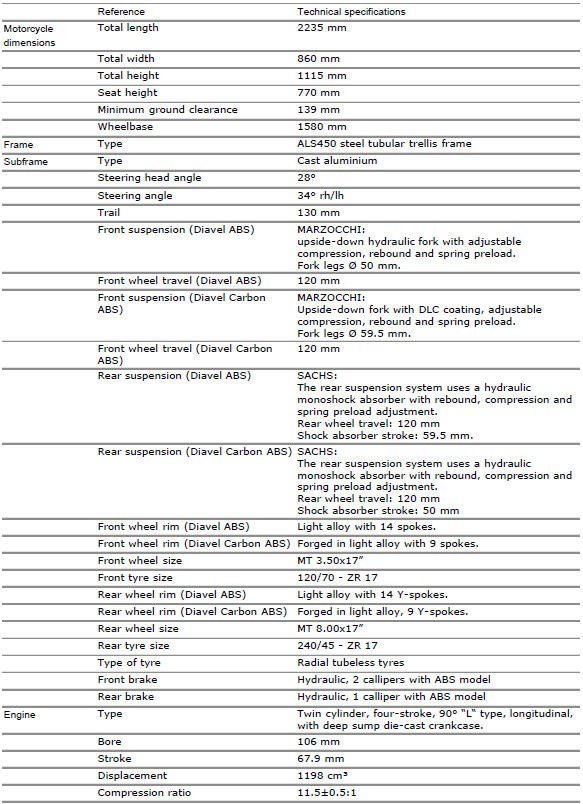 Colours

Transmission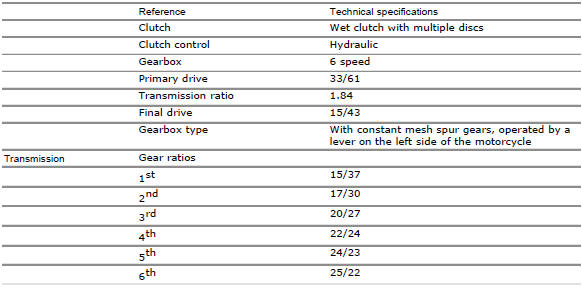 Timing system/valves


Crankshaft
Cylinder/piston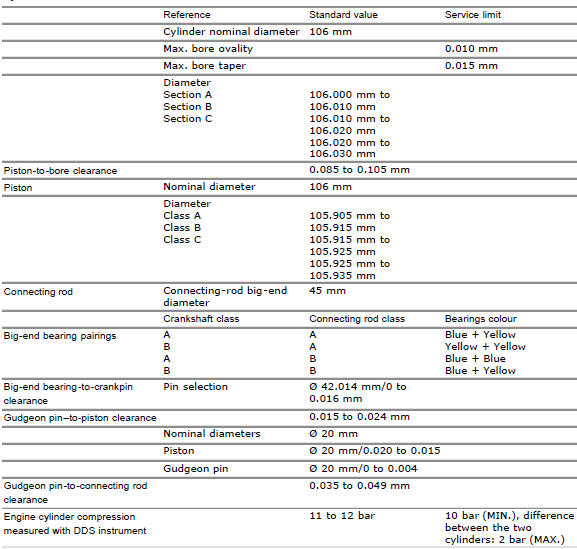 Gearbox

Cooling system

Front wheel

Front suspension (diavel abs)

Front suspension (diavel carbon abs)

Rear wheel


Rear suspension (diavel abs)

Rear suspension (diavel carbon abs)

Hydraulic brakes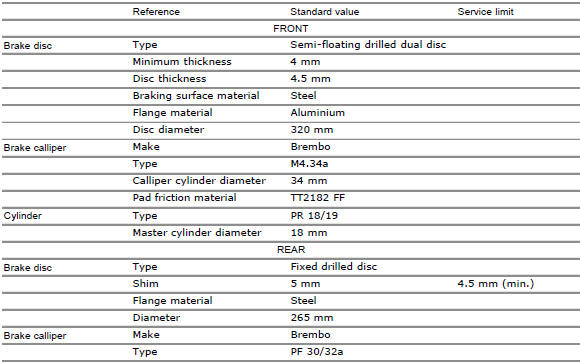 Charging system/alternator

Injection-ignition system

Fuel system

Injection system

Lights/instrument panel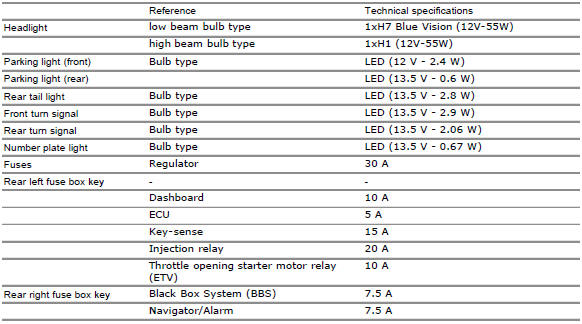 Other materials:
Reassembly of the timing pulleys
Fit the pulley (11) on the flange (24), aligning the timing mark (d) on the pulley with the timing mark on the (e) on the flange. Install the washer (23) up against the pulley, aligning the timing notch (f) with the timing marks on the pulley and the flange. Insert the three screws (22) ...
California emission control warranty statement
Your warranty rights and obligations The california air resources board is pleased to explain the emission control system warranty on your my 2011 motorcycle. In california, new motor vehicles must be designated, built and equipped to meet the state's stringent anti-smog standards. Ducati north ...
Water radiators
Clip nut Spacer Vibration damper mount Screw Screw Spacer Vibration damper mount Clip nut Bush Spacer Rear sprocket Screw Water radiator (right) Screw Screw Air deflector (right) Special screw Electro-fan Screw Vibration damper mount Screw Plug Half ...