Ducati Diavel Service Manual: Removal of the front wheel
Support the bike so that the front wheel is raised from the ground.
Remove the front brake calliper (b) by unscrewing the two screws (a) securing the calliper to the fork leg; do not disconnect the calliper from the hose.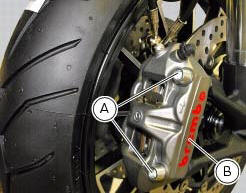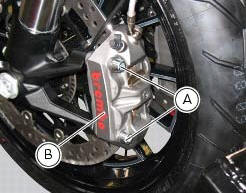 Warning
Do not operate the brake lever when the callipers are removed. This can cause the brake pistons to be expelled.
Loosen and remove the nut (1) on left side of the wheel shaft.
Recover the washer (2).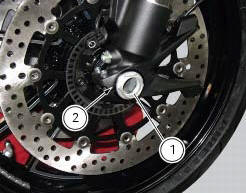 Loosen the wheel shaft screws (8) on the fork legs.
Working from the left-hand side, use a plastic mallet to drive the axle (10) out from the opposite side and remove it.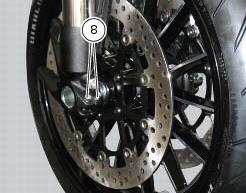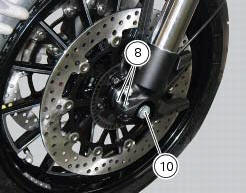 Remove the wheel and recover the spacers (3) and (9).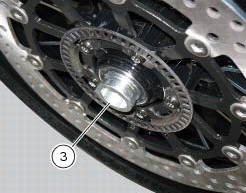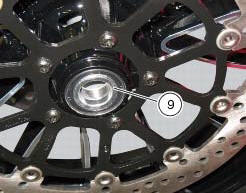 Working from both sides, remove the oil sealing ring (4).