Ducati Diavel Service Manual: Technical specifications
General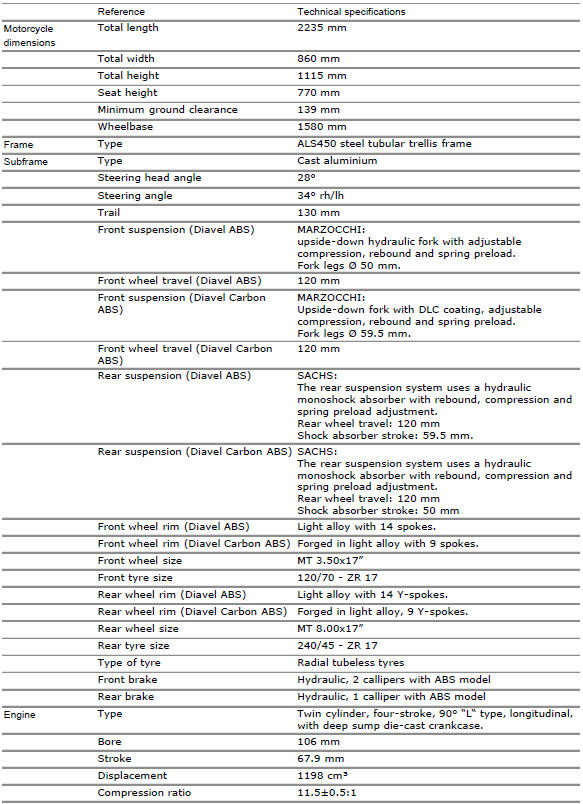 Colours

Transmission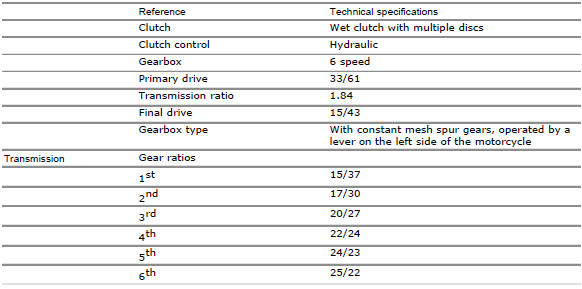 Timing system/valves


Crankshaft

Cylinder/piston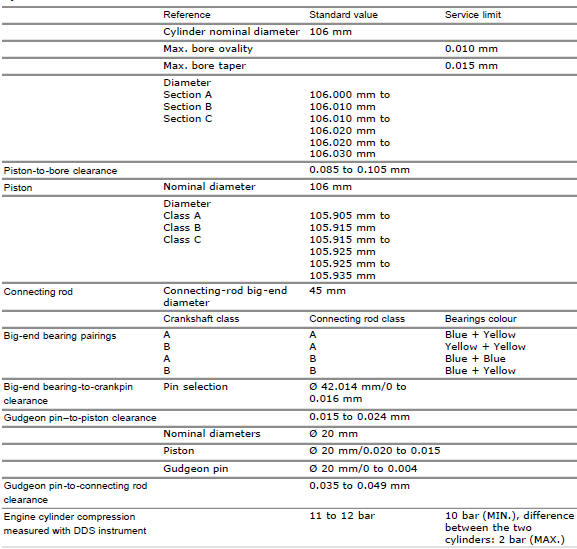 Gearbox

Cooling system

Front wheel

Front suspension (diavel abs)

Front suspension (diavel carbon abs)

Rear wheel


Rear suspension (diavel abs)

Rear suspension (diavel carbon abs)

Hydraulic brakes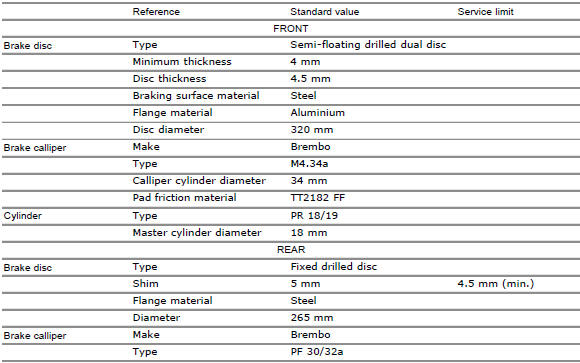 Charging system/alternator

Injection-ignition system

Fuel system

Injection system

Lights/instrument panel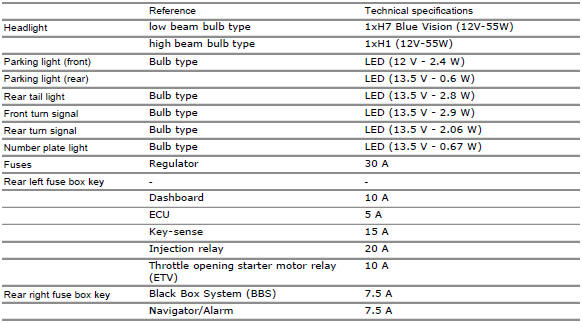 Other materials:
Background setting function for the instrument panel on tank - dashboard 1
This function allows setting the "background" of the instrument panel on tank. To access the function it is necessary to view the "setting" menu page 48, using button (1, fig. 14) ?" " or (2, fig. 14) ?" " select the "back light" function a ...
Refitting the primary drive gears and checking backlash
Fully degrease the crankshaft splined end and the corresponding spline on the primary drive gear. Position the spacer (c) onto the crankshaft. Fit the driving gear (b) onto the crankshaft with the oil pump drive sprocket facing the crankcase. Temporarily secure the gear with the was ...
Removing of the cylinder head pulley/fixed tensioner
Insert the tool code 88713.1806 In the pulleys to lock their rotation and use the bush supplied to loosen the fixing nuts (21) of the pulleys. important On reassembly, always use new nuts. Remove the nuts (21) and the pulleys (11) from the camshafts. Loosen the nut (8), and remove the was ...