Ducati Diavel Service Manual: Technical specifications
General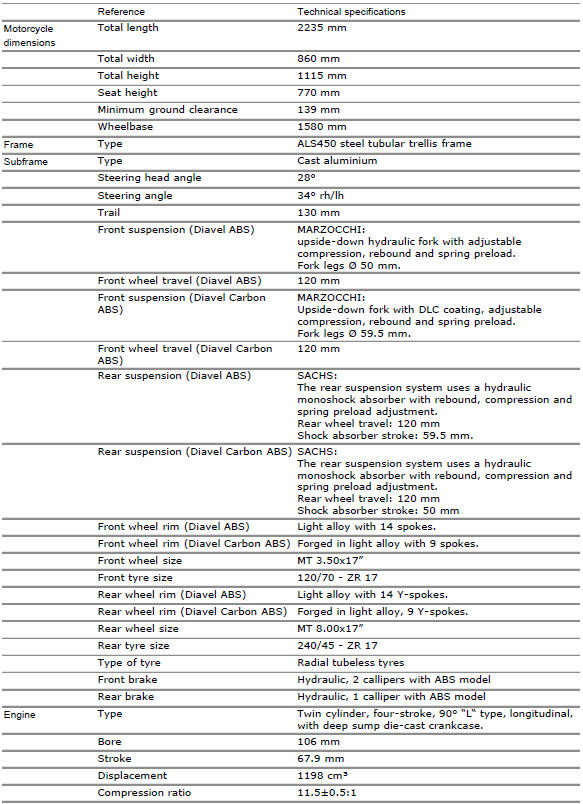 Colours

Transmission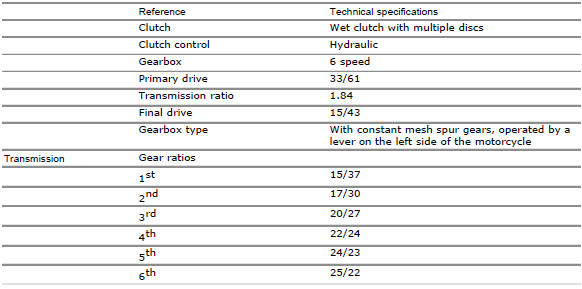 Timing system/valves


Crankshaft

Cylinder/piston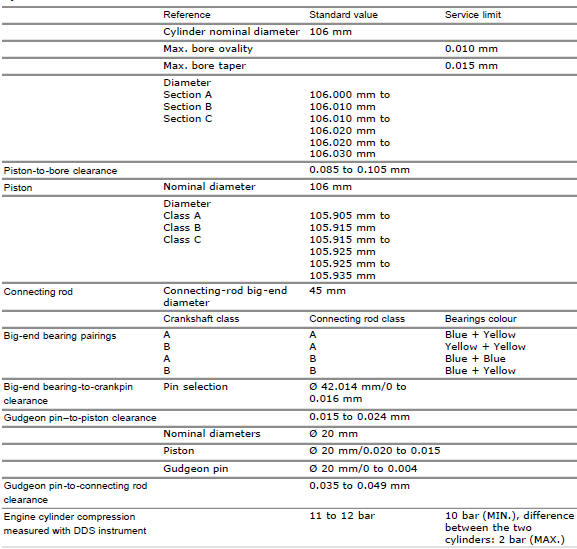 Gearbox

Cooling system

Front wheel

Front suspension (diavel abs)

Front suspension (diavel carbon abs)

Rear wheel


Rear suspension (diavel abs)

Rear suspension (diavel carbon abs)

Hydraulic brakes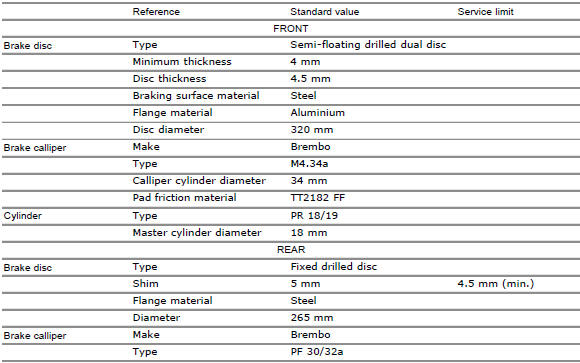 Charging system/alternator

Injection-ignition system

Fuel system

Injection system

Lights/instrument panel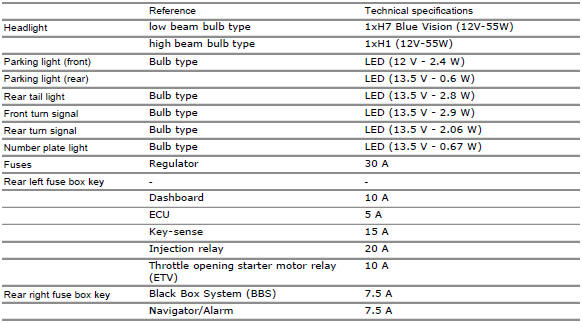 Other materials:
Useful information for safe riding
Warning Read this section before riding your motorcycle. Many accidents are the result of the inexperience of the rider. Always make sure you have your licence with you; you need a valid licence that entitles you to ride a motorcycle. Do not lend your motorcycle to persons who are inexperie ...
Vehicle pre-delivery
Transport packaging integrity check (if required); Removal from the transport packaging (if required); Motorcycle integrity check; Check of the supplied kit completeness (refer to the parts list supplied together with the bike packaging); Only if the bike is supplied in a crate: handle ...
Flexible wiring/hoses positioning
The routing of the abs wiring has been optimised to ensure the minimum obstruction. Each section is designed to prevent interference with parts that might damage wires or cause operating failures when riding. Table a Table b Table c ...