Ducati Diavel Service Manual: Technical specifications
General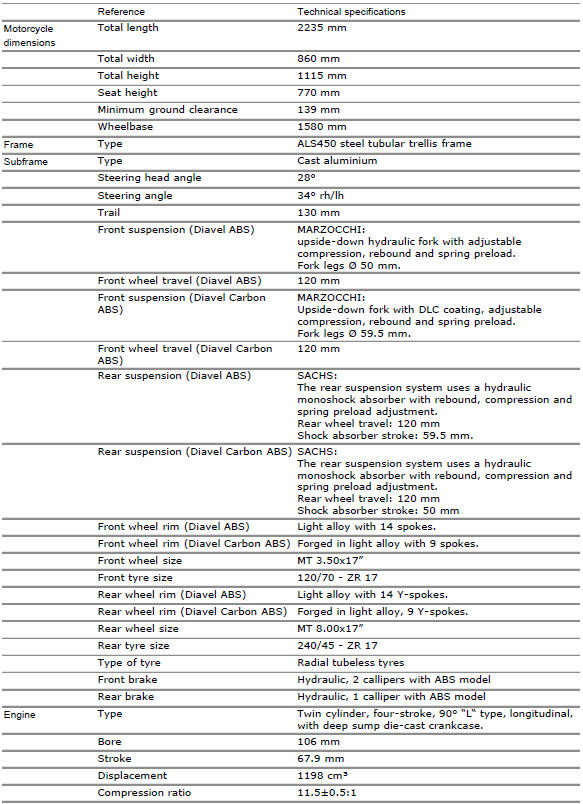 Colours

Transmission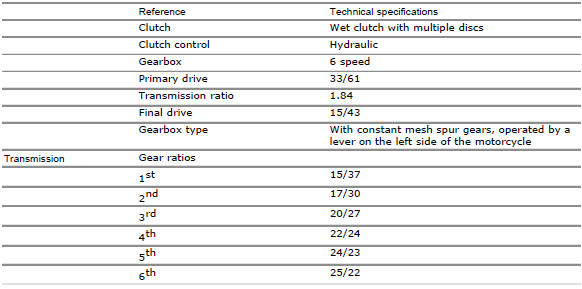 Timing system/valves


Crankshaft

Cylinder/piston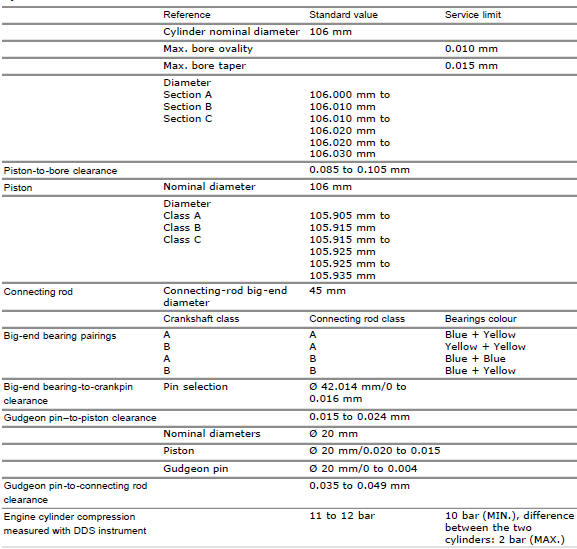 Gearbox

Cooling system

Front wheel

Front suspension (diavel abs)

Front suspension (diavel carbon abs)

Rear wheel


Rear suspension (diavel abs)

Rear suspension (diavel carbon abs)

Hydraulic brakes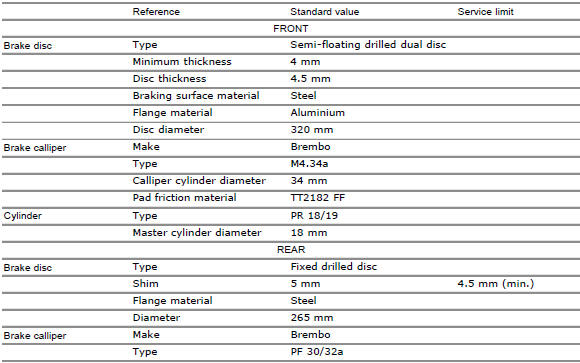 Charging system/alternator

Injection-ignition system

Fuel system

Injection system

Lights/instrument panel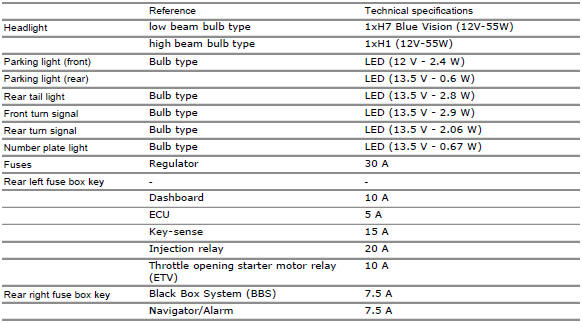 Other materials:
Digital rpm indication function
This function displays the number of rpms for improved accuracy when setting idle rpm. To access the function it is necessary to view the ""setting" menu", using buttons (1) "s" or (2) "t" select the "rpm" function and press the reset button (3) to confirm. The display shows the numerical v ...
Tester power supply
The dds (1) part number 97900.0215 Can be powered from the vehicle as follows: From the mains power supply: by connecting the power supply connector (n) to the network power supply (2) part no. 97900.0224; From the motorcycle: connecting the corresponding cables (see paragraph ...
The battery charging circuit and power distribution
On the diavel, the +15v (key on power) voltage does not come from a conventional ignition key, but from pin 30 of the hands free relay. This relay is switched to closed state by the hands free unit when the latter enables power on for the ignition and engine. The hands free relay receives +30v ...