Ducati Diavel Service Manual: Checking the camshafts and supports
Check the cam contact surfaces for scratches, grooves, steps and waving.
Worn cams are frequently the cause of poor timing, which leads to loss of engine power.
Place the camshaft between two centres and check the run-out on the areas indicated using two dial gauges.
Service limit: 0.1 Mm.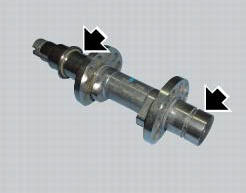 Visually inspect the camshaft tracks for scoring and abnormal wear. If any of the above defects are found, the camshaft should be renewed.
If you find scoring or excessive wear, check the operation of the engine lubrication circuit.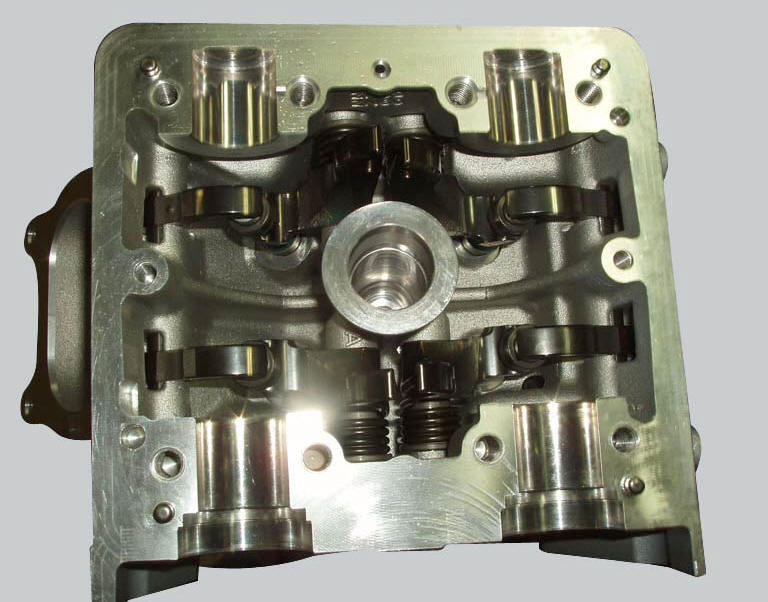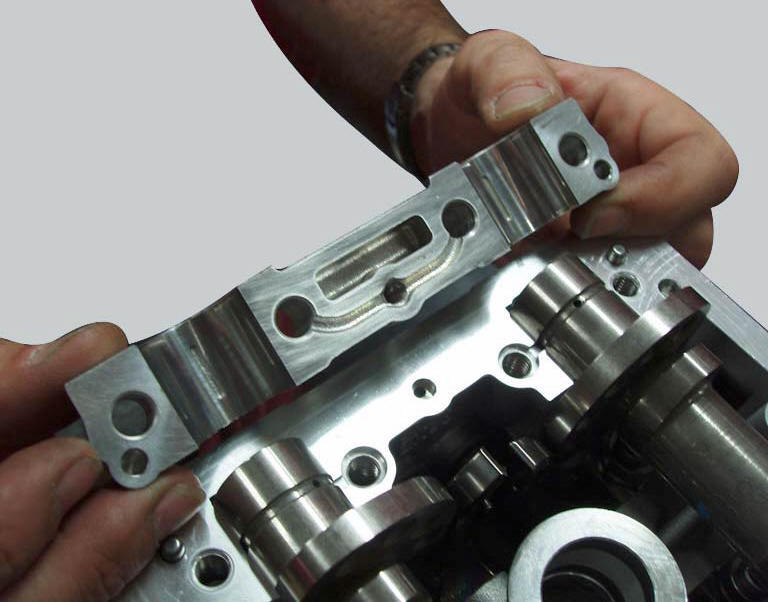 Unscrew and remove the screws (7) and the o-rings (8) from the cylinder head covers. Remove the cylinder head cover (6). Remove the gaskets (4) and (9). Repeat the same procedure fo ...
If the stud bolts (2) were removed, apply the recommended threadlocker to the short end of the stud bolts (2), i.E. The end that is to be screwed into the cylinder head. Tighten the stud bolts (2) ...
Other materials:
Oil cooler
Oil cooler Vibration damper mount Spacer Screw Nipple Aluminium gasket Oil delivery hose Screw Plate Bracket Screw Engine oil pressure sensor Sealing washer Heat guard Exhaust protection Screw Washer Spacer Spare parts catalogue Diavel abs oil cooler Dia ...
Vehicle pre-delivery
Transport packaging integrity check (if required); Removal from the transport packaging (if required); Motorcycle integrity check; Check of the supplied kit completeness (refer to the parts list supplied together with the bike packaging); Only if the bike is supplied in a crate: handle ...
Refitting the handlebar
Position the handlebar (4) so that the external lower corner of the marks (a) on the handlebar matches the upper internal corner of the lower u-bolts (b) as shown. Apply the recommended grease to the threads and undersides of the heads of the screws (3). Important Position the upper u-bo ...