Ducati Diavel Service Manual: Checking the camshafts and supports
Check the cam contact surfaces for scratches, grooves, steps and waving.
Worn cams are frequently the cause of poor timing, which leads to loss of engine power.
Place the camshaft between two centres and check the run-out on the areas indicated using two dial gauges.
Service limit: 0.1 Mm.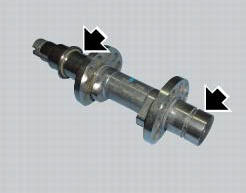 Visually inspect the camshaft tracks for scoring and abnormal wear. If any of the above defects are found, the camshaft should be renewed.
If you find scoring or excessive wear, check the operation of the engine lubrication circuit.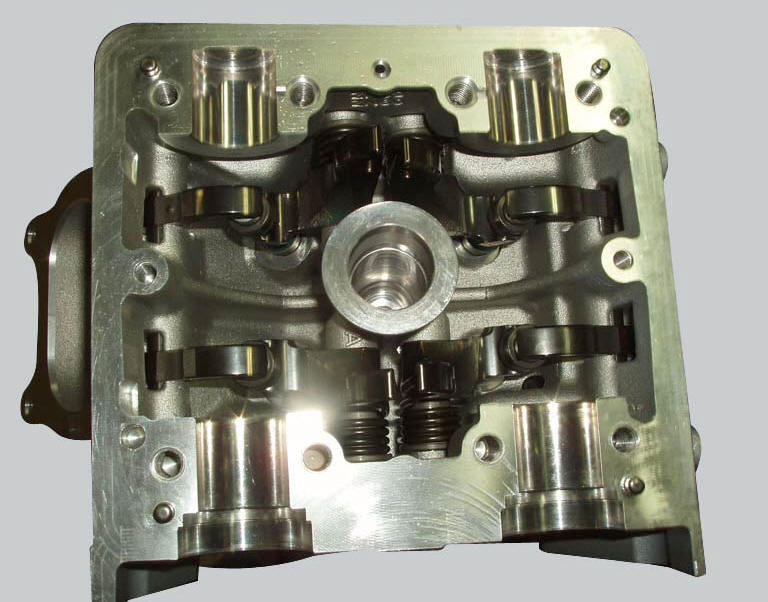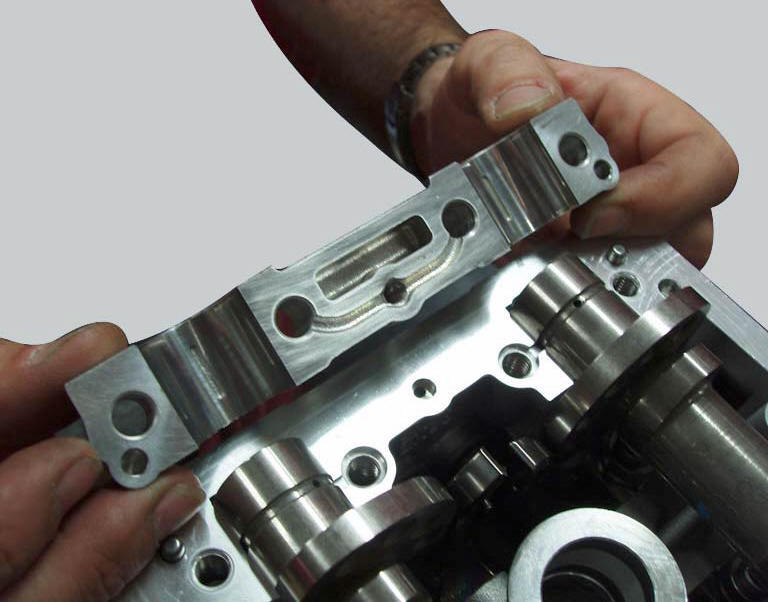 Unscrew and remove the screws (7) and the o-rings (8) from the cylinder head covers. Remove the cylinder head cover (6). Remove the gaskets (4) and (9). Repeat the same procedure fo ...
If the stud bolts (2) were removed, apply the recommended threadlocker to the short end of the stud bolts (2), i.E. The end that is to be screwed into the cylinder head. Tighten the stud bolts (2) ...
Other materials:
Timing system
Desmodromic (type) with four valves per cylinder, operated by eight rocker arms (4 opening rockers and 4 closing rockers) and two overhead camshafts. It is operated by the crankshaft through spur gears, belt rollers and toothed belts. Desmodromic timing system (fig. 159) Opening (or upp ...
Flexible wiring/hoses positioning
The routing of the abs wiring has been optimised to ensure the minimum obstruction. Each section is designed to prevent interference with parts that might damage wires or cause operating failures when riding. Table a Table b Table c ...
Reassembly of the front half-fairings
Fit the clips (2) on the front rh half-fairing (1). Join the rh support (4) and the front rh half-fairing (1) and keep them in position by starting the screws (5). Note To mount the rh support (4) in a proper way, it is necessary to insert the tab (g) of the front rh half-fairing (1) in t ...