Ducati Diavel Service Manual: Exhaust by-pass valve not working correctly
Fault codes
Dds: exvl diagnosis -> position error, potentiometer, short circuit to ground or open circuit (s.C. Gnd or c.O.), Potentiometer short circuited to vdc (potentiometer s.C vdc).
Dashboard: the error "exvl" (exhaust bypass valve) is shown on the service display. The eobd warning light activates.
Wiring diagram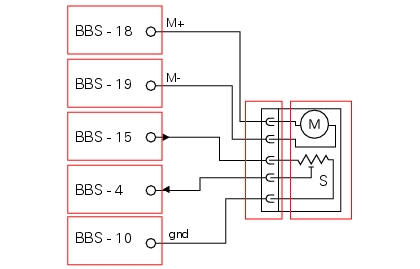 M exhaust bypass valve motor with potentiometer s for position detection, bbs bbs unit connection. 10 Bbs black/blue - bk/b, 15 bbs brown/red - bn/r, 4 bbs yellow/blue - y/b, 18 bbs black/orange - bk/o, 19 bbs black/white - bk/w.
Location of connections and components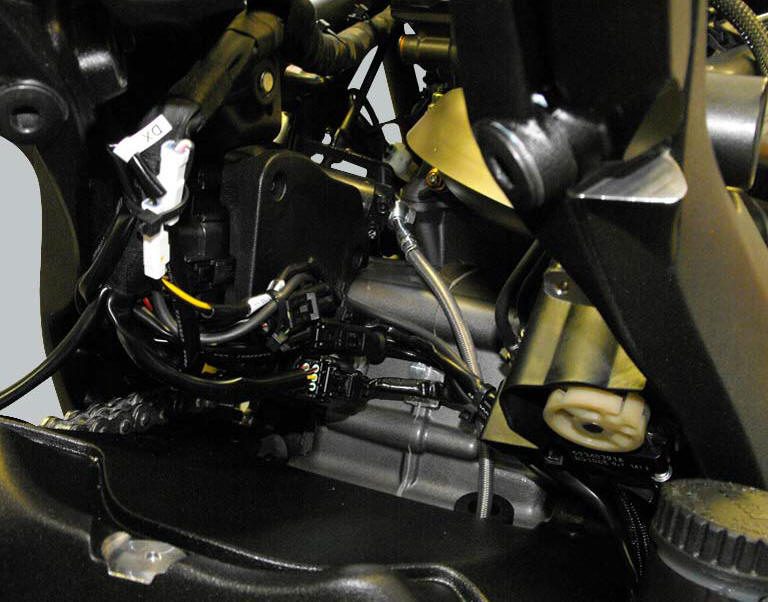 Exhaust bypass valve connection.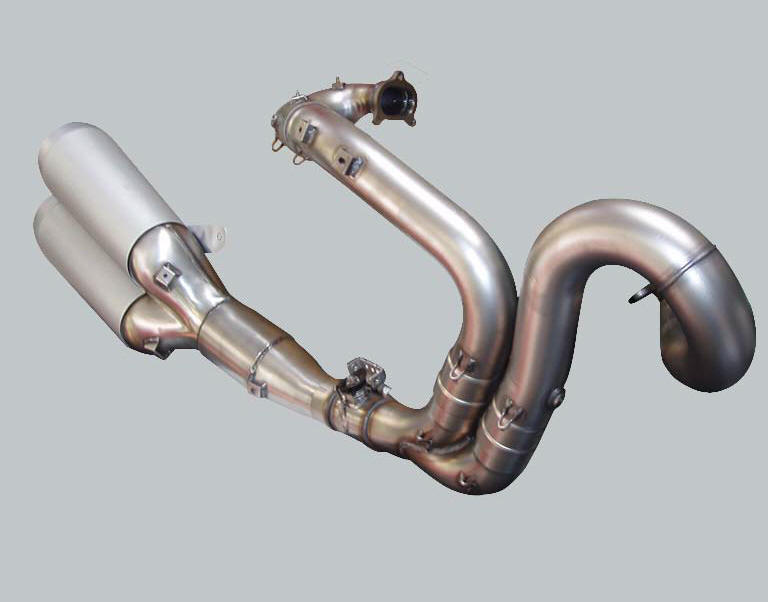 The image shows the exhaust system. The oxygen sensor for the horizontal cylinder (1) is visible on the right, the oxygen sensor for the vertical cylinder (2) is on the left. The catalytic converter is contained within the silencer, while the by-pass valve is installed in the section of pipe connecting the silencer to the twin tailpipes. A metal cable, controlled by an actuator with electric motor and a position sensor, branches off from the exhaust bypass valve.
Pin numbering of wiring harness side bbs unit connection
Fault codes Dds: stop light diagnosis -> stop light error (generic stop light malfunction indication). Dashboard: the error "stop light" is shown on the service display. The eobd warning li ...
Other materials:
Trip 1 meter
This function shows the distance travelled since the trip meter was last reset (in km or miles depending on the specific application). Press and hold (1) "s" for 3 seconds while in this function to reset the trip odometer. When the reading exceeds 9999.9, Distance travelled is reset and t ...
Vehicle speed indicator
this function displays vehicle speed (km/h or mph depending on the set measurement system). the instrument panel receives information about the actual speed and displays the number increased by 5%. maximum speed displayed is 299 km/h (186 mph). over 299 km/h (186 mph) a series of dashes w ...
Overhaul of the flywheel-alternator assembly
Examine the inner part of alternator rotor (24) for signs of damage. Check that the starter clutch is working properly and that the needle races do not show signs of wear or damage of any kind. If there is any malfunction, remove the whole assembly. Disassembling the generator flywheel U ...