Ducati Diavel Service Manual: Exhaust by-pass valve not working correctly
Fault codes
Dds: exvl diagnosis -> position error, potentiometer, short circuit to ground or open circuit (s.C. Gnd or c.O.), Potentiometer short circuited to vdc (potentiometer s.C vdc).
Dashboard: the error "exvl" (exhaust bypass valve) is shown on the service display. The eobd warning light activates.
Wiring diagram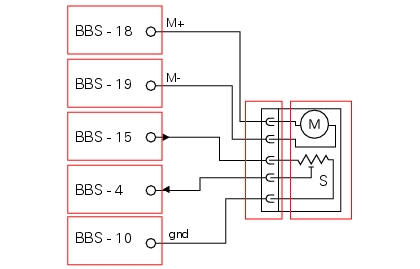 M exhaust bypass valve motor with potentiometer s for position detection, bbs bbs unit connection. 10 Bbs black/blue - bk/b, 15 bbs brown/red - bn/r, 4 bbs yellow/blue - y/b, 18 bbs black/orange - bk/o, 19 bbs black/white - bk/w.
Location of connections and components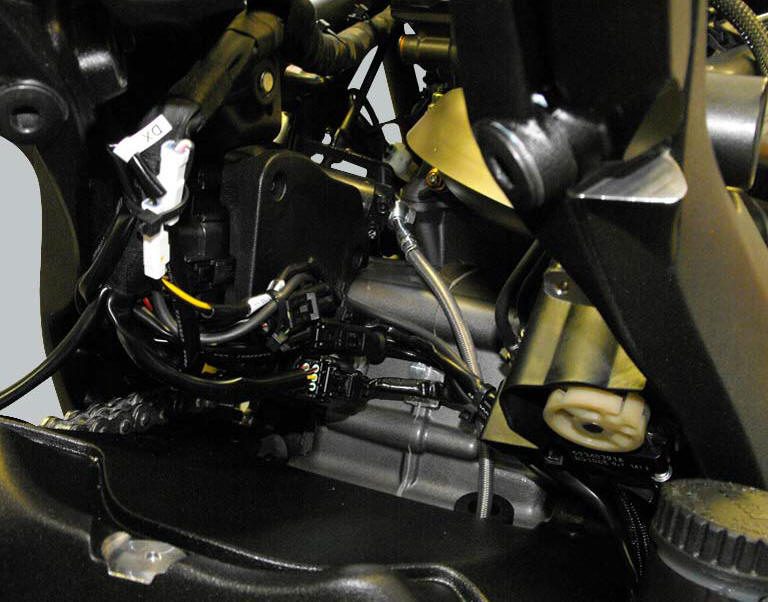 Exhaust bypass valve connection.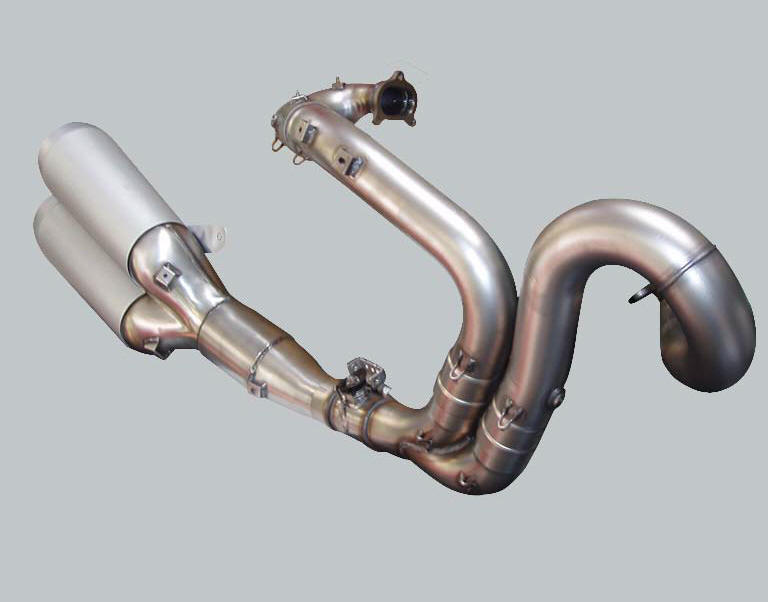 The image shows the exhaust system. The oxygen sensor for the horizontal cylinder (1) is visible on the right, the oxygen sensor for the vertical cylinder (2) is on the left. The catalytic converter is contained within the silencer, while the by-pass valve is installed in the section of pipe connecting the silencer to the twin tailpipes. A metal cable, controlled by an actuator with electric motor and a position sensor, branches off from the exhaust bypass valve.
Pin numbering of wiring harness side bbs unit connection