Ducati Diavel Service Manual: Refitting the evaporative emissions canister
To refit, carry out the removal operations in reverse order, making sure to locate the hoses as shown in the figures at the end of the chapter.
Positioning the hoses / clamps and canister filter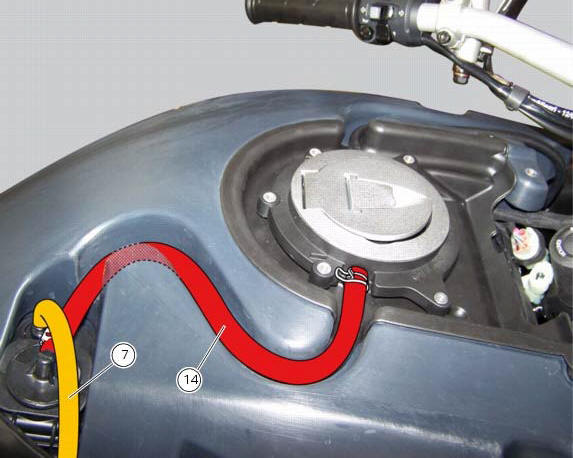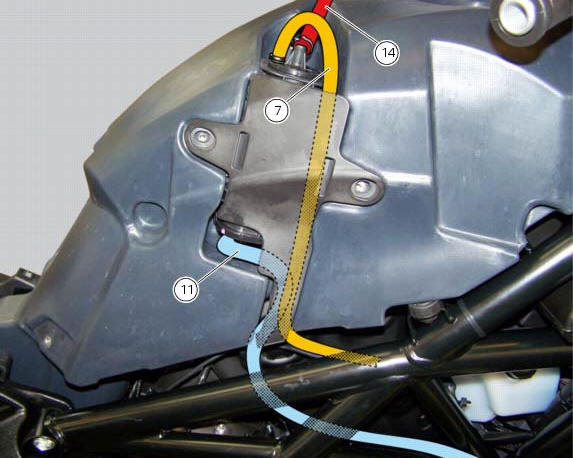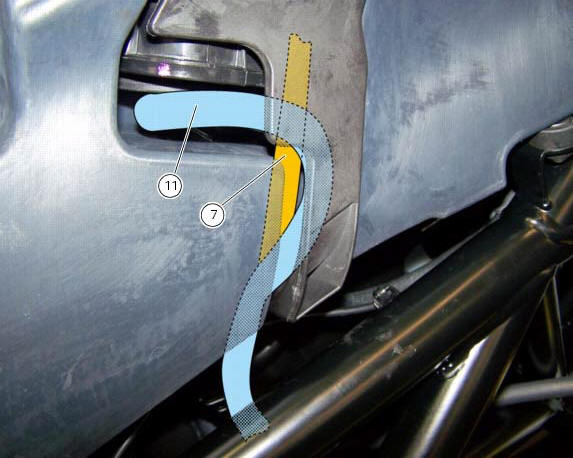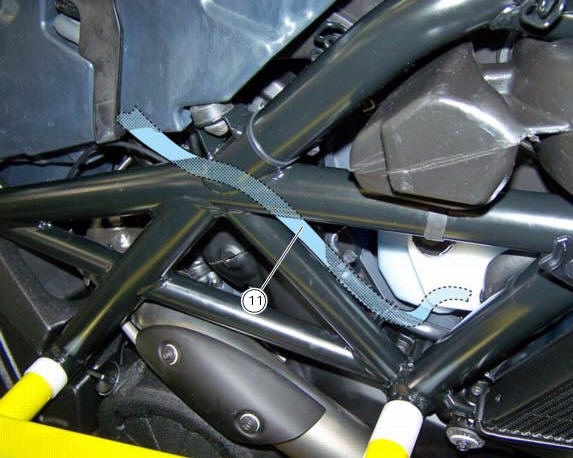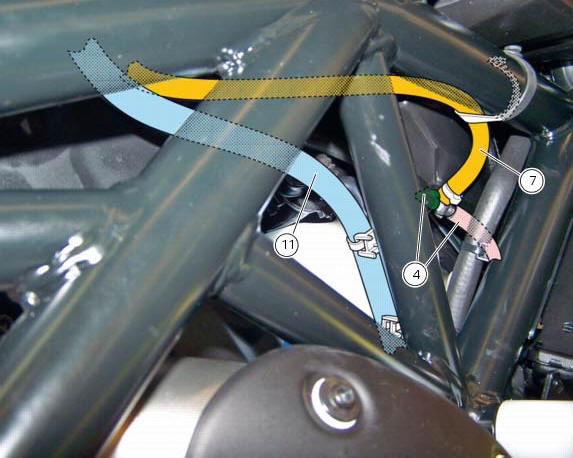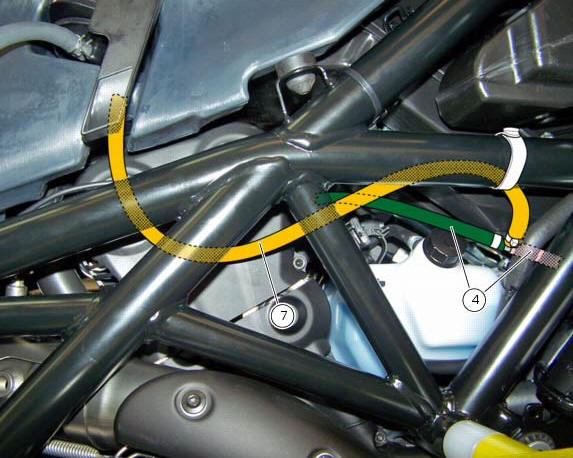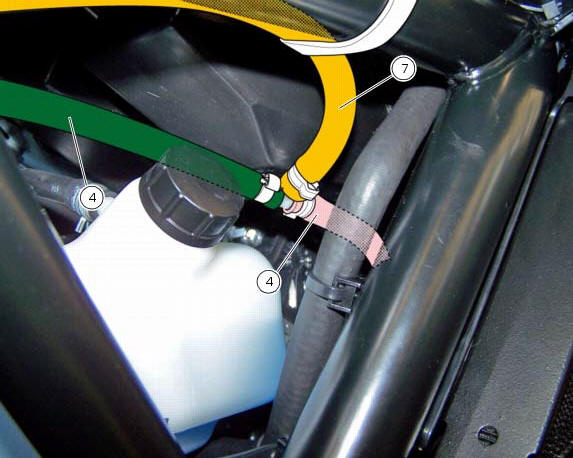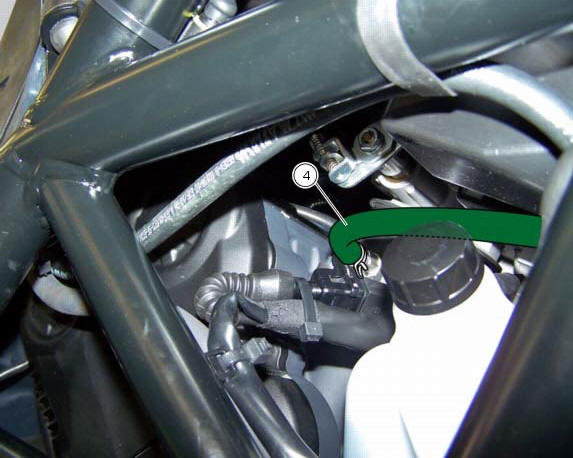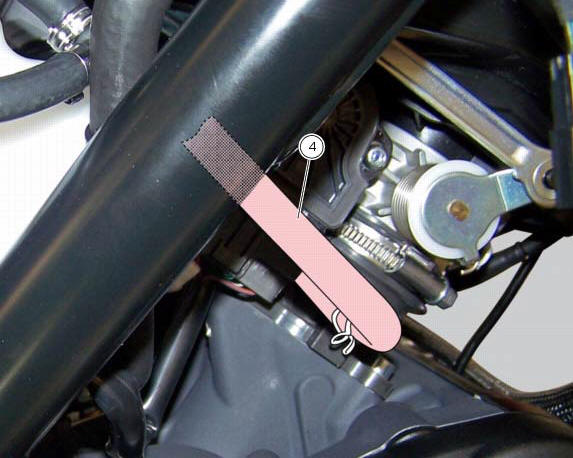 Loosen the screws (9) securing the plate (8) to the tank. Slightly pull the plate (8) with the canister (13), remove the clamps (3) and (12) and connect hoses (7) and (14). Release the ...
Other materials:
Fuel tank
fuel tank Rubber pad Spacer Screw Hose Tray Y-fitting Hose Hose Filler cap Screw Complete hose guide Screw Hose clip Hose Screw Screw Sealing washer Screw Flange Sealing washer Spare parts catalogue Diavel abs fuel tank Diavel abs fuel system Diav ...
Specific tools for the engine
88713.2011.Tool to lock crankshaft at top dead centre 88713.2676 .Wrench for tightening cylinder head nuts 88713.2103 Stand for cylinder head assembly 88765.1657 Timing check tool 88713.1821 Wrench for tightening timing belt tensioner pulley shafts 88713.2861 Camshaft oi ...
Description of the diagnosis instrument (dds)
The "dds" diagnostic system lets you diagnose any faults in the injection-ignition system via a serial port. The system is also equipped with functions to test various devices on the motorcycle. The dds diagnosis instrument can be used to measure current and voltage on any electrical device, t ...