Ducati Diavel Service Manual: Refitting the fuel tank
If the fuel tank has been disassembled into its component parts, reposition all the parts as shown in the exploded view.
In particular: tighten the screws (13) to a torque of 5 nm +/-10% (sect. 3 - 3, Frame torque settings).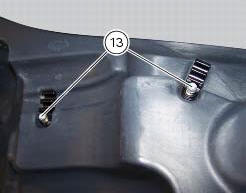 Refit the tank by inserting its rear side into the pin on the frame, as shown in the figure.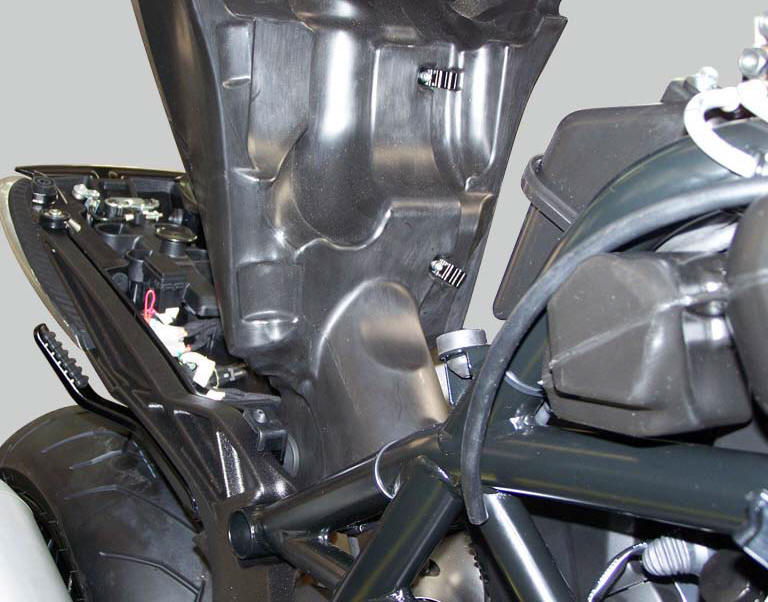 Smear the o-rings (l) installed on fuel hose couplings (c) with rubber lubricant.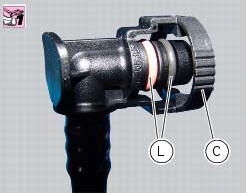 Connect the two quick-release fittings (c) of the fuel pipes following the removal order, paying attention to insert the Delivery on the filler marked with out and the return on the filler marked with in.
Connect connector (d) of the fuel level sensor to the main wiring.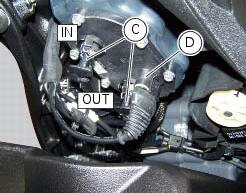 Attach the fuel hoses (12) to the hose clips (14).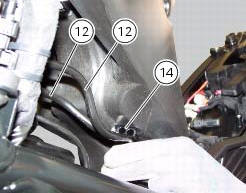 Refit the flange cover (a) by tightening the screws (b) to a torque of 4 nm +/- 10% (sect. 3 - 3, Frame torque settings).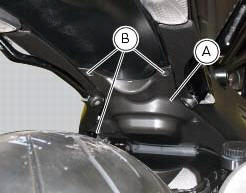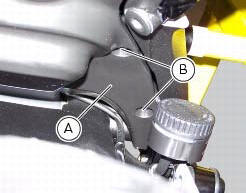 Position, without tightening, the front retaining screw (4).
On both sides of the tank plug, place the two breather pipes (8) and (15) and insert them on the plug.
Check correct position of the tank (1) and tighten the two front retaining screws (4) to a torque of 10 nm +/- 10% (sect. 3 - 3, Frame torque settings).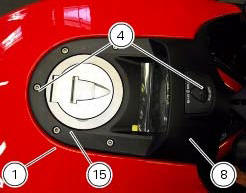 Positioning of the fuel tank breather and drain hoses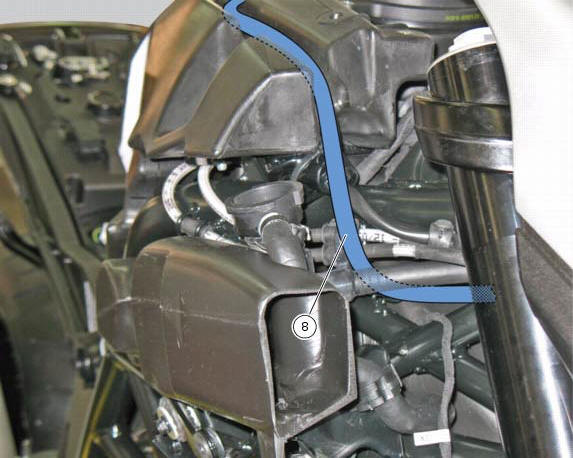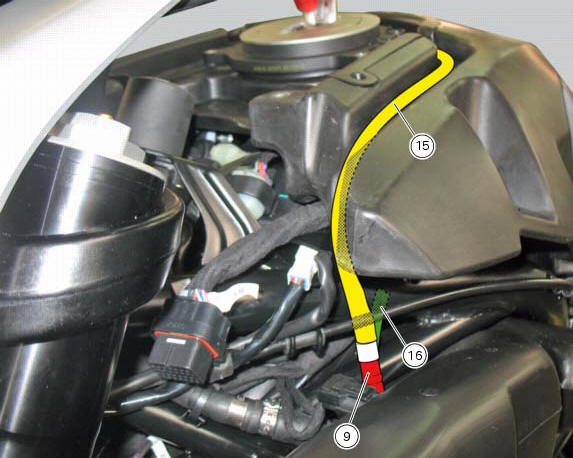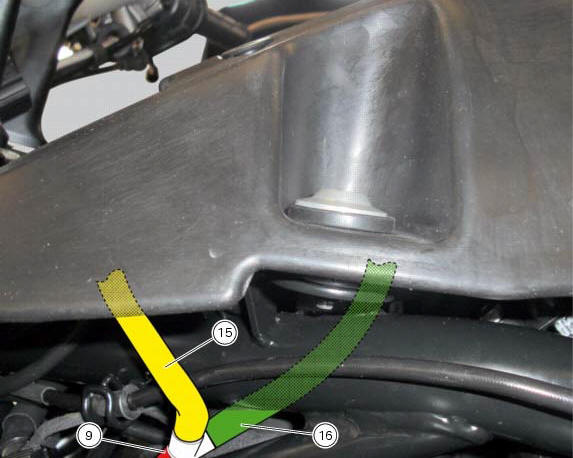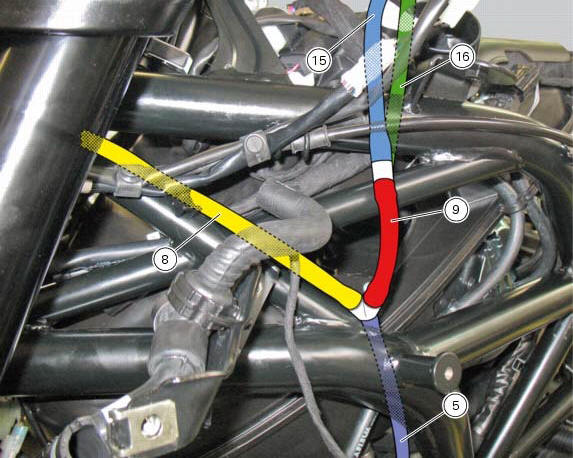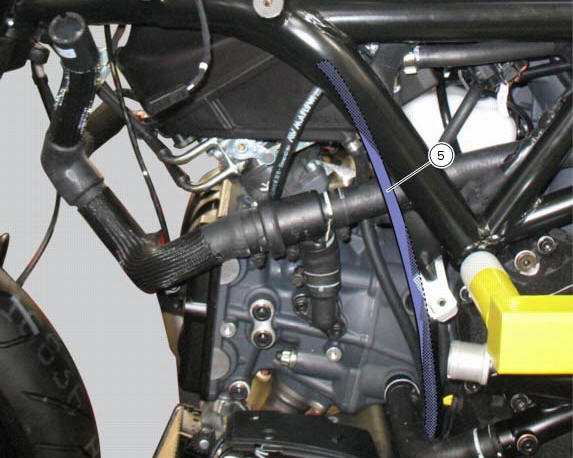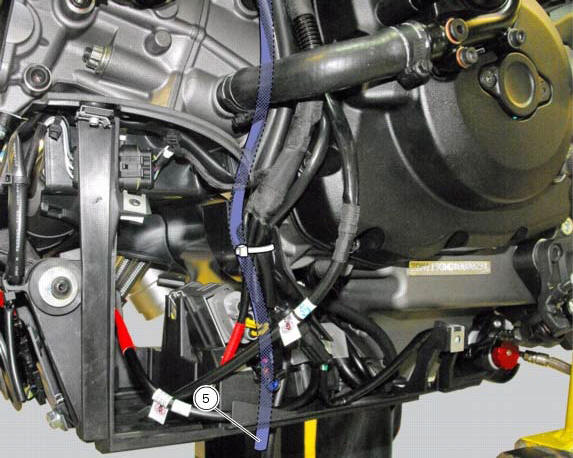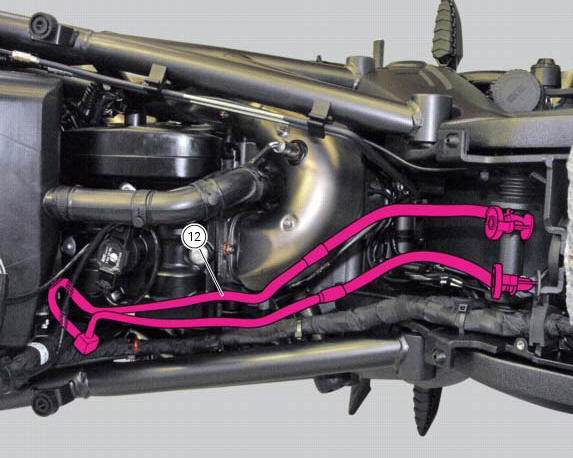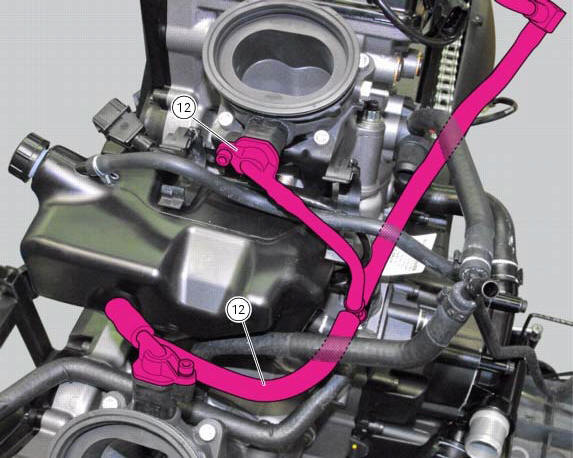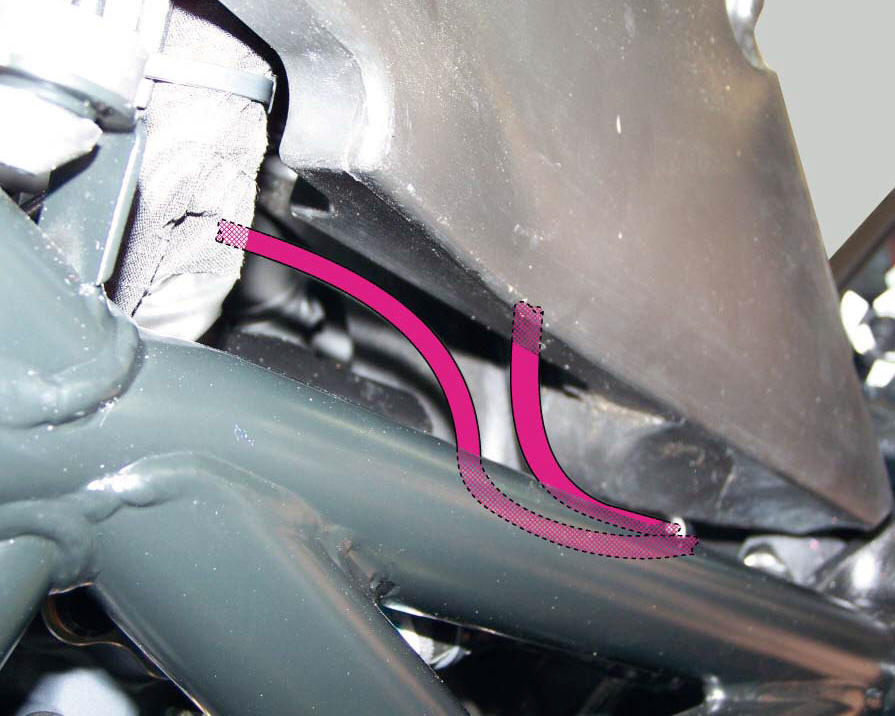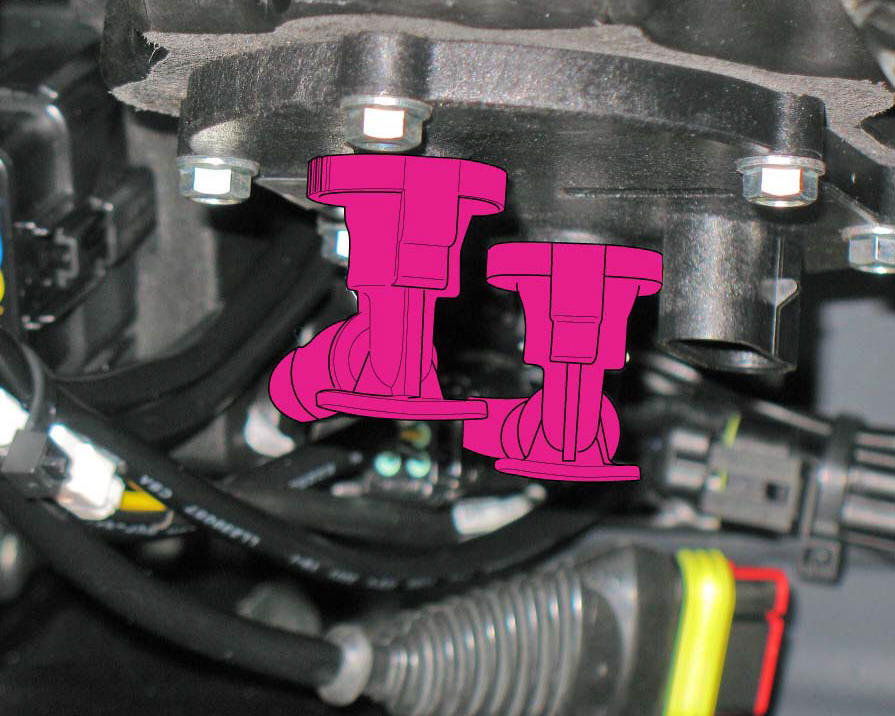 Insert the flange (20) in its housing in the fuel tank. Apply prescribed threadlocker to the screws (9) and tighten to a torque of 6 nm +/- 10% (sect. 3 - 3, Frame torque settings), following th ...
Airbox O-ring Injector Throttle body assembly Screw Clamp Intake manifold Screw Pressure sensor Screw Clamp Hose Sealing washer Intake manifold Sealing washer Scre ...
Other materials:
Changing the clutch fluid
Warning Clutch fluid will damage painted surfaces if spilled on them. It is also very harmful if it comes into contact with the skin or with the eyes; in the event of accidental contact wash the affected area with abundant running water. Remove cover (1) and membrane from the clutch fluid res ...
Refitting the shock absorber support
If you had removed them, apply recommended grease on the threads of the adjusters (4) and the ring nuts (3) having care not to have grease on the surface (c) of the adjusters. Tighten the adjusters on the ring nut side opposite to that featuring flats until bringing the surfaces as close as ...
Refitting the clutch master cylinder assembly
Insert the clutch master cylinder assembly (3) and the clamp (6) on the left handlebar, so that the top mating faces match the mark (z) on the handlebar as shown. Couple terminal (6) to the clutch master cylinder control and fix them with the screws (v). Tighten the retaining screws ...