Ducati Diavel Service Manual: Refitting the fuel tank
If the fuel tank has been disassembled into its component parts, reposition all the parts as shown in the exploded view.
In particular: tighten the screws (13) to a torque of 5 nm +/-10% (sect. 3 - 3, Frame torque settings).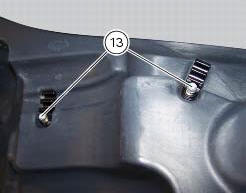 Refit the tank by inserting its rear side into the pin on the frame, as shown in the figure.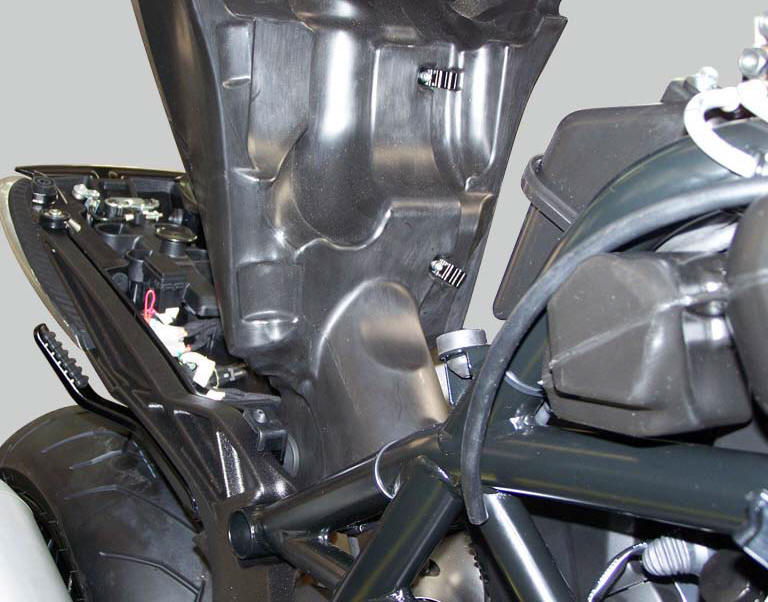 Smear the o-rings (l) installed on fuel hose couplings (c) with rubber lubricant.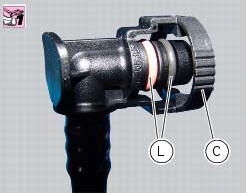 Connect the two quick-release fittings (c) of the fuel pipes following the removal order, paying attention to insert the Delivery on the filler marked with out and the return on the filler marked with in.
Connect connector (d) of the fuel level sensor to the main wiring.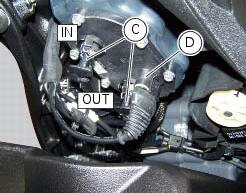 Attach the fuel hoses (12) to the hose clips (14).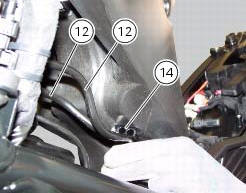 Refit the flange cover (a) by tightening the screws (b) to a torque of 4 nm +/- 10% (sect. 3 - 3, Frame torque settings).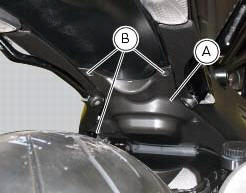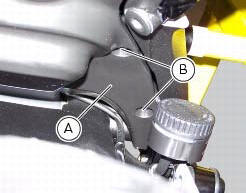 Position, without tightening, the front retaining screw (4).
On both sides of the tank plug, place the two breather pipes (8) and (15) and insert them on the plug.
Check correct position of the tank (1) and tighten the two front retaining screws (4) to a torque of 10 nm +/- 10% (sect. 3 - 3, Frame torque settings).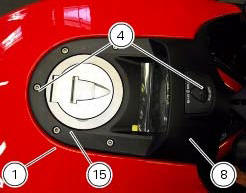 Positioning of the fuel tank breather and drain hoses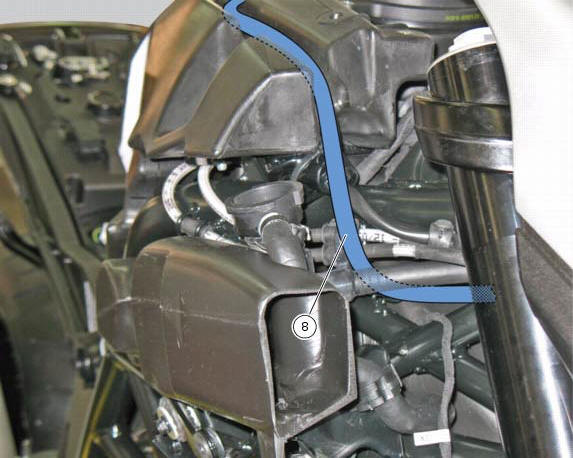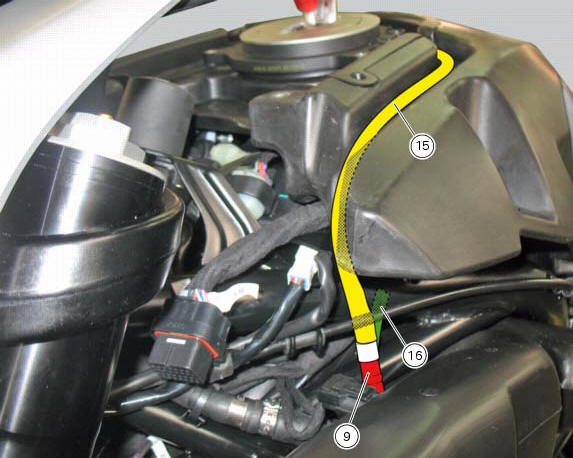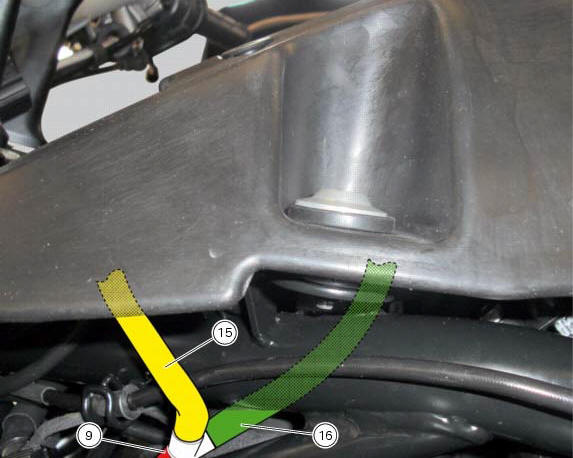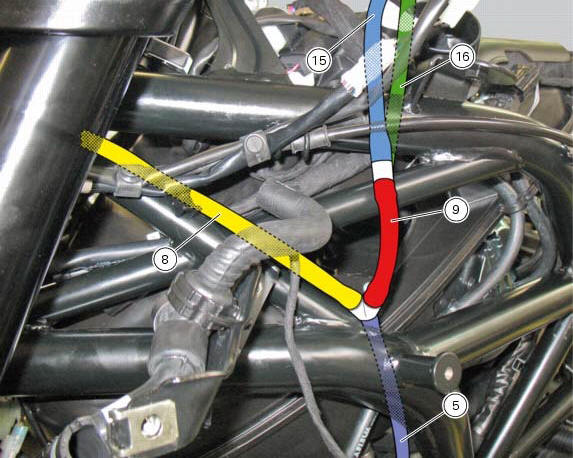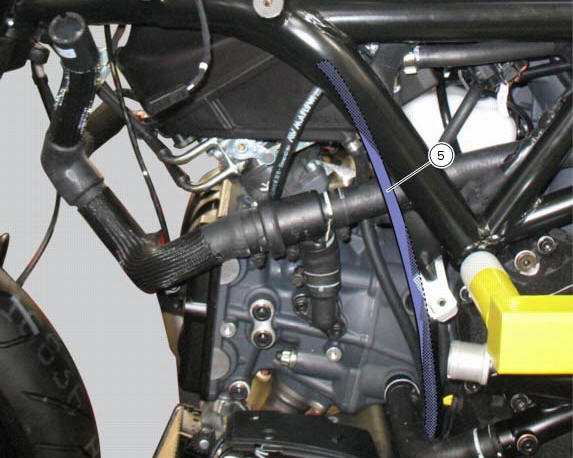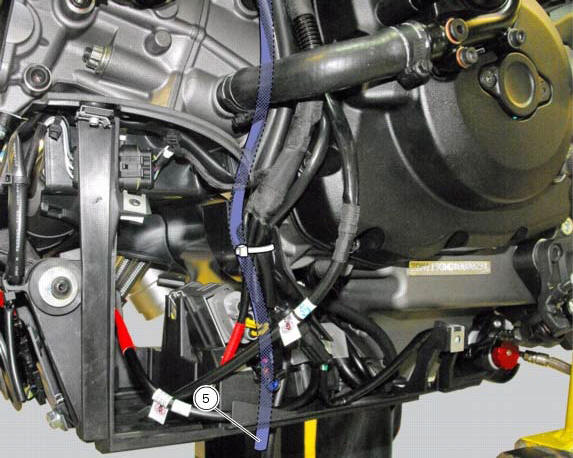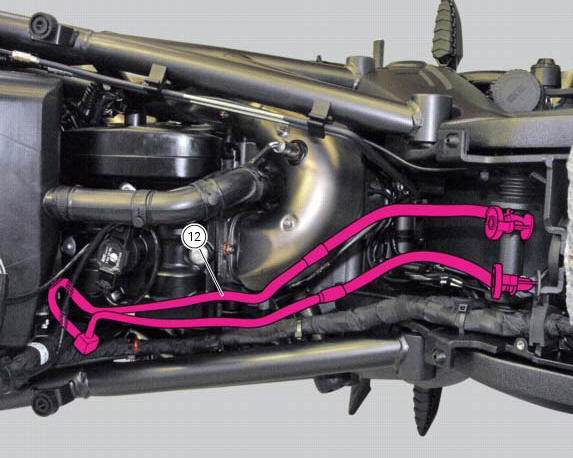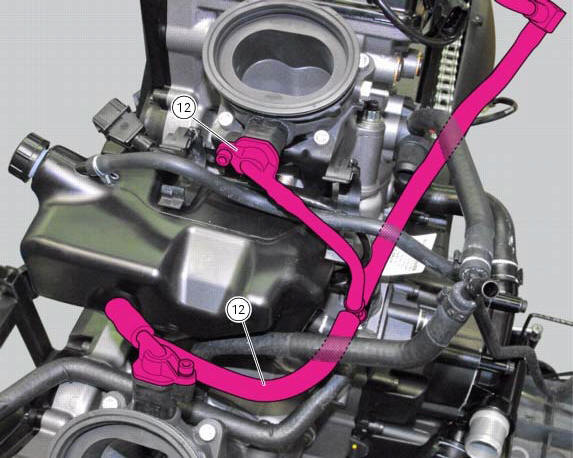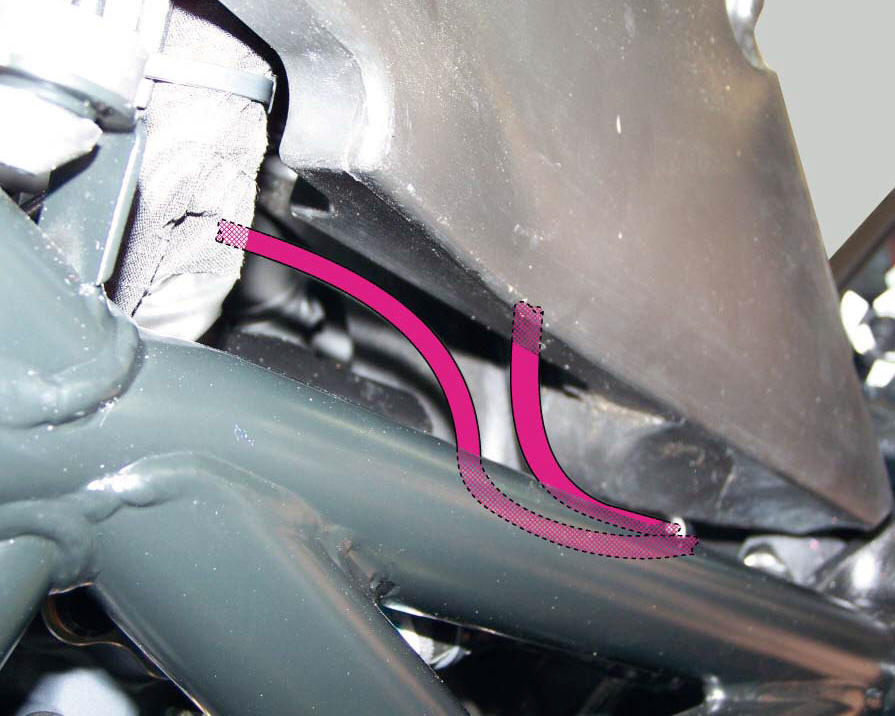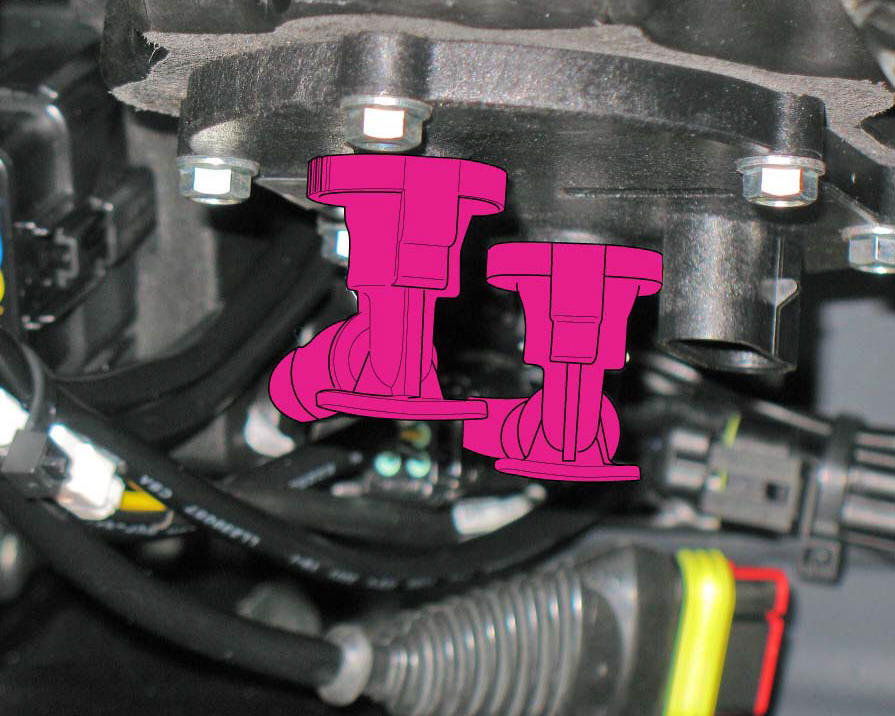 Insert the flange (20) in its housing in the fuel tank. Apply prescribed threadlocker to the screws (9) and tighten to a torque of 6 nm +/- 10% (sect. 3 - 3, Frame torque settings), following th ...
Airbox O-ring Injector Throttle body assembly Screw Clamp Intake manifold Screw Pressure sensor Screw Clamp Hose Sealing washer Intake manifold Sealing washer Scre ...
Other materials:
Alternator
It is equipped with a 12 v, 430 w generator, consisting of a fixed element (stator, a) located on the generator cover and of a movable element (rotor, b) fixed to the crankshaft. Note To check the battery charging system for faults, use the dds diagnosis instrument and follow the instruct ...
Fuel pressure test
Note The on-screen icons used during this procedure are explained in a table at the end of this section. Undo the screws (2) and remove the flange cover (1). Remove one of the two pipes of the fuel system (3). Use the fuel pressure pipe (4) part no. 590.1.189.1A by connecting one e ...
Gear change pedal
When released, the gear change pedal (1, fig. 96) Automatically returns to rest position n in the centre. This is indicated by the instrument panel light n (2, fig. 4) Coming on. The pedal can be moved: down = press down the pedal to engage the 1st gear and to shift down. At this point the n ...