Ducati Diavel Service Manual: Routing of wiring on frame
The routing of the wiring has been optimised to ensure the minimum obstruction.
Each section is designed to prevent interference with parts that might damage wires or cause operating failures when riding. The plates on the following pages show the origins ("0" points) for correct re-routing of wiring and the locations of cable ties.
Each figure includes references to the plates showing the wiring routing or the item to which it must be connected.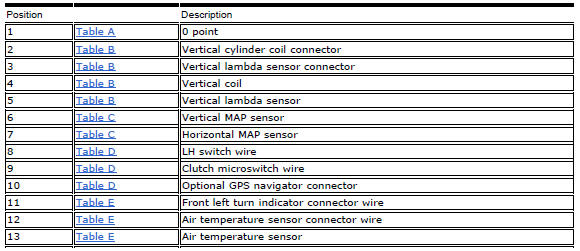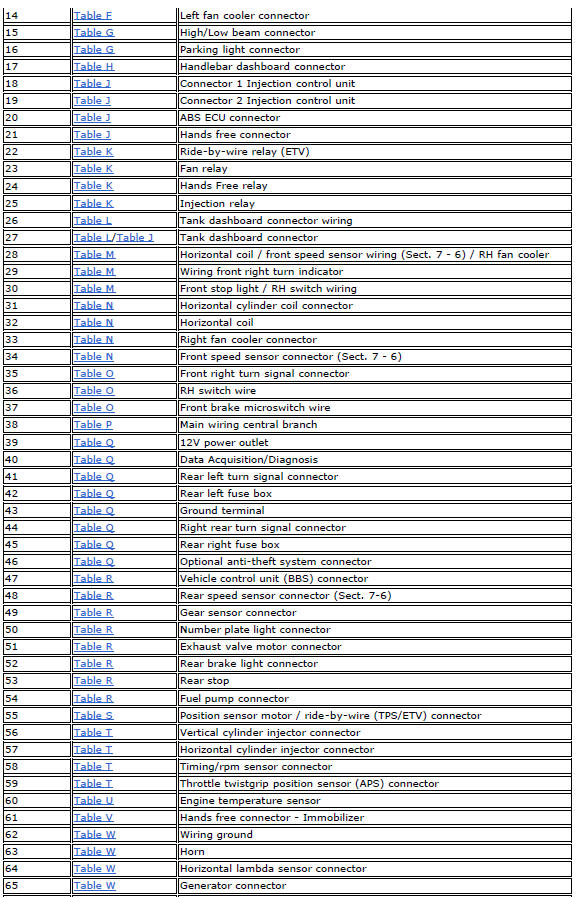 Table a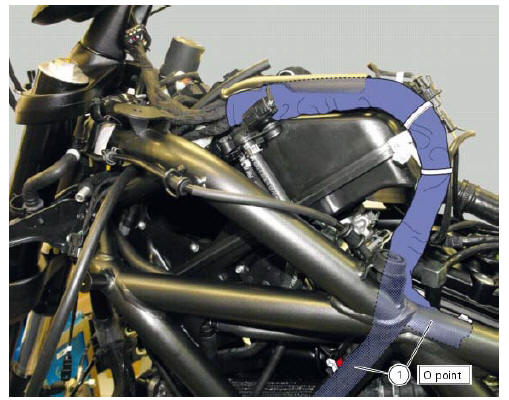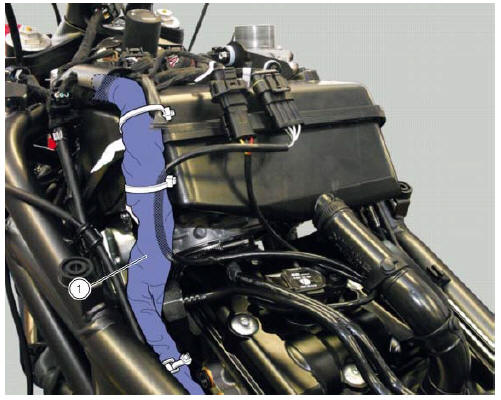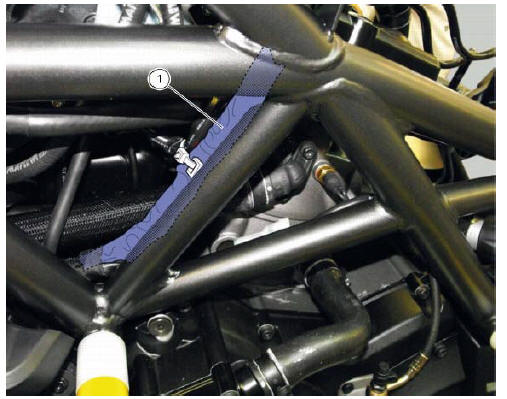 Table b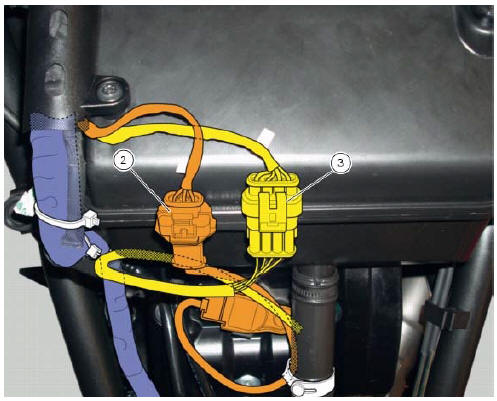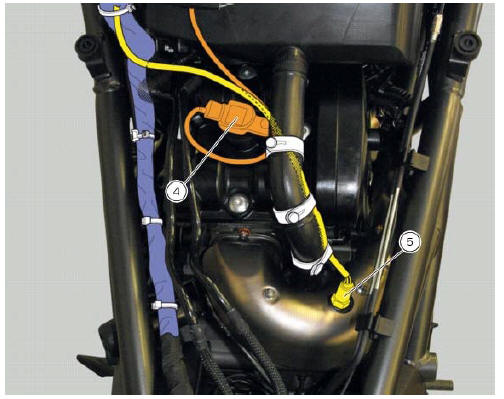 Table c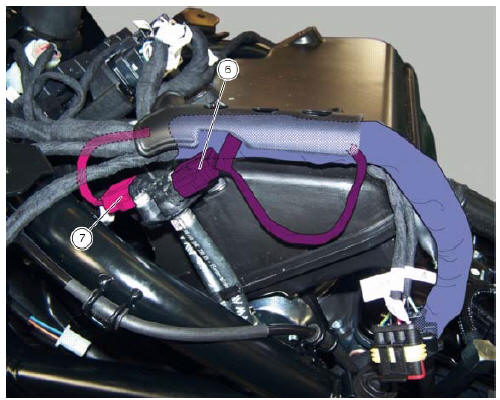 Table d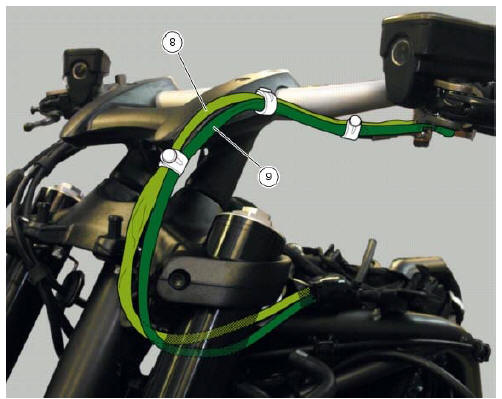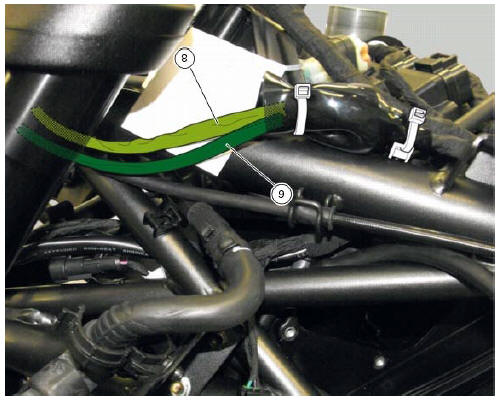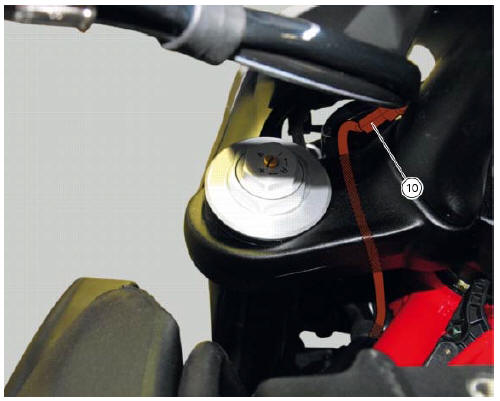 Table e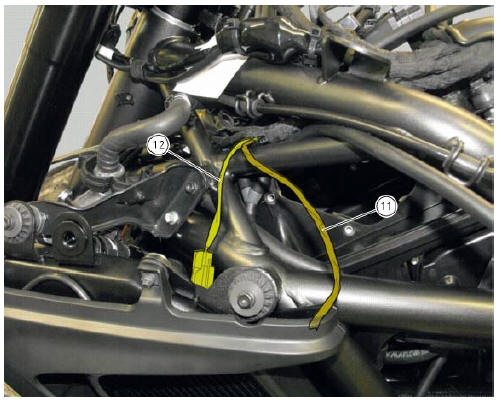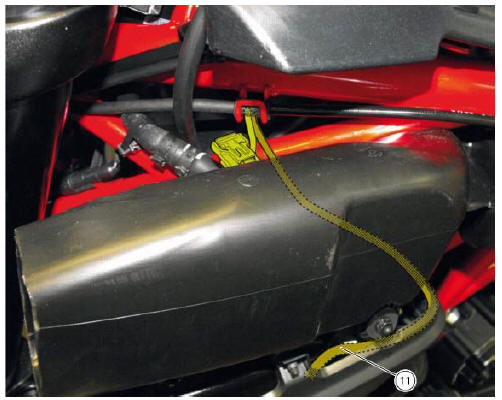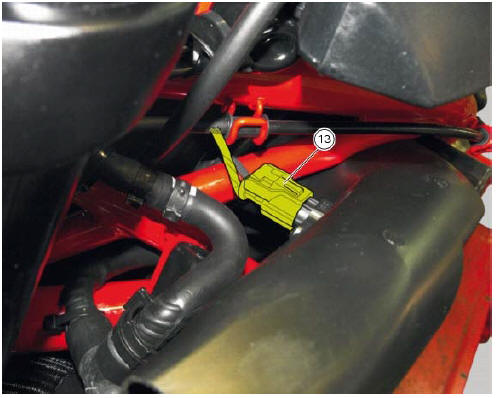 Table f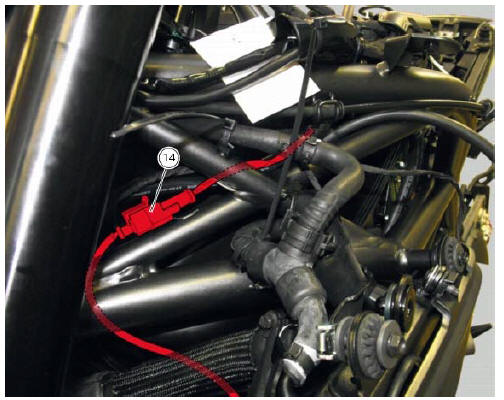 Table g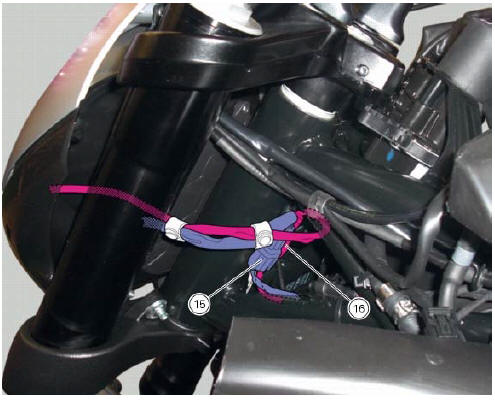 Table h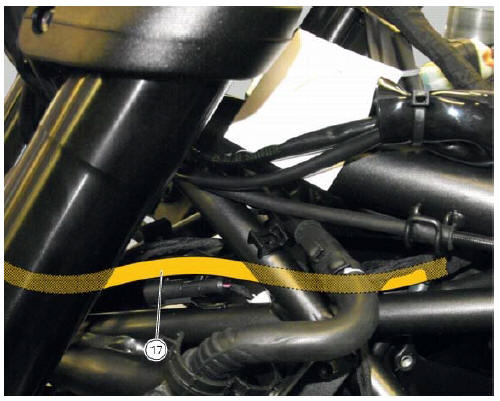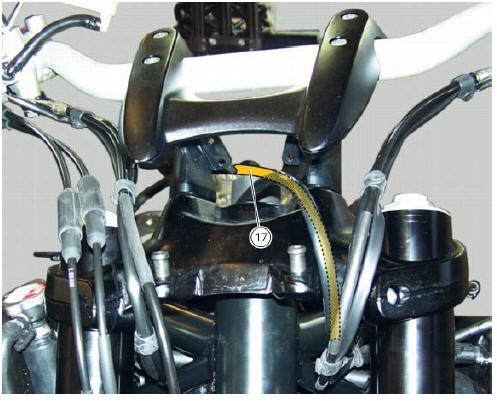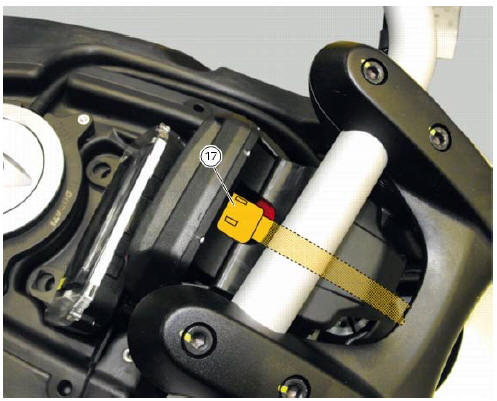 Table j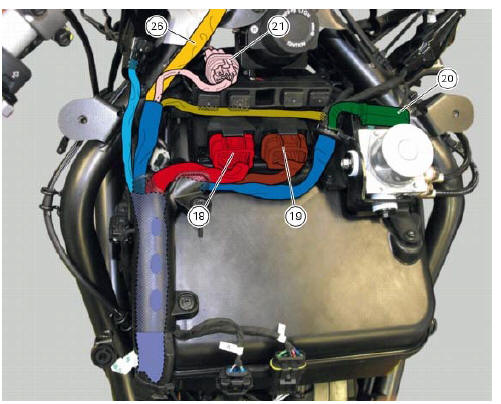 Table k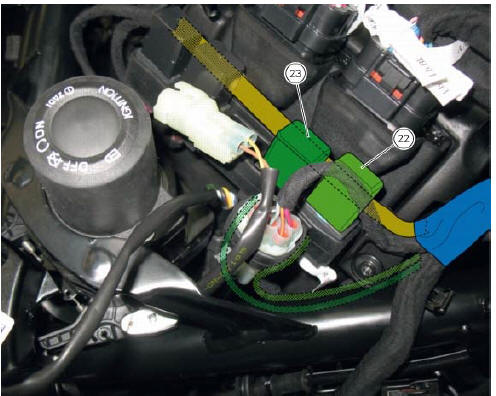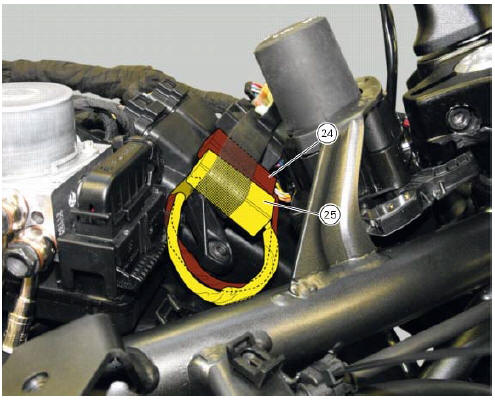 Table l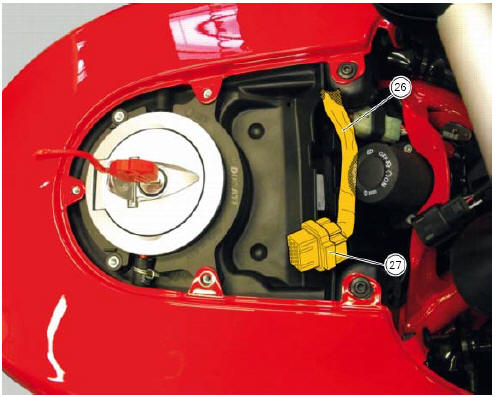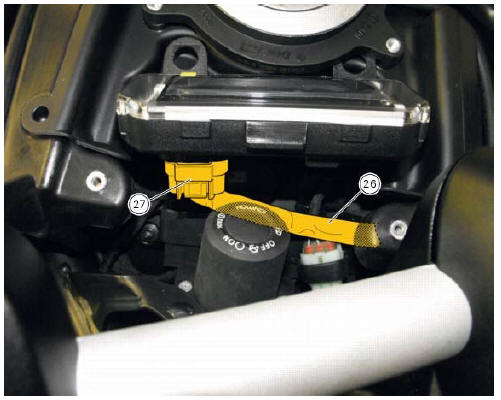 Table m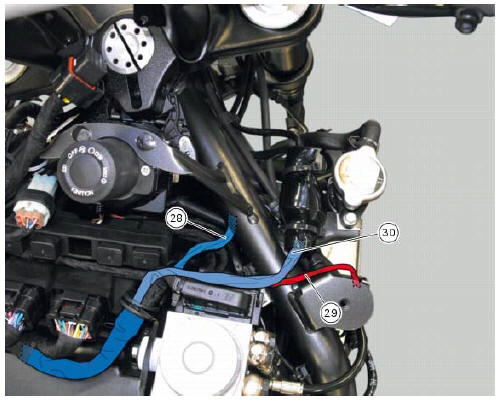 Table n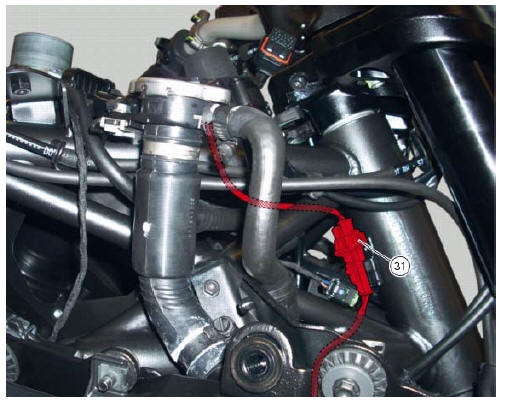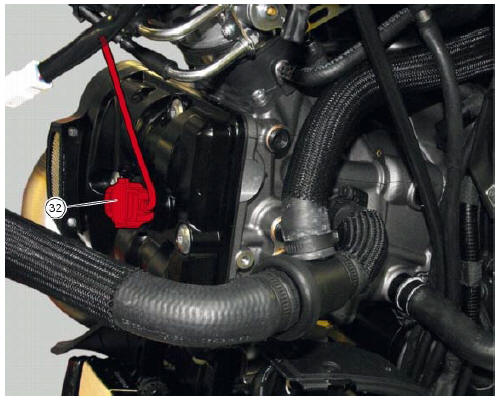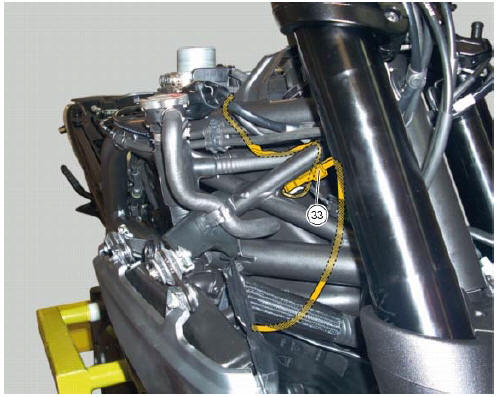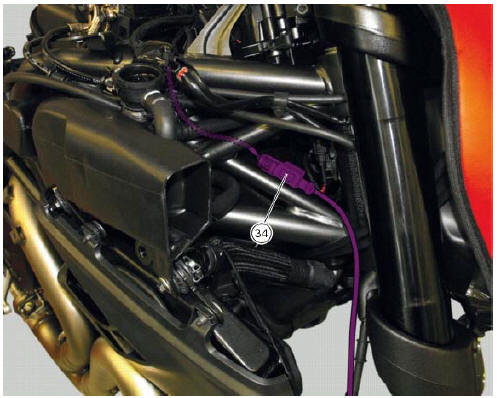 Table o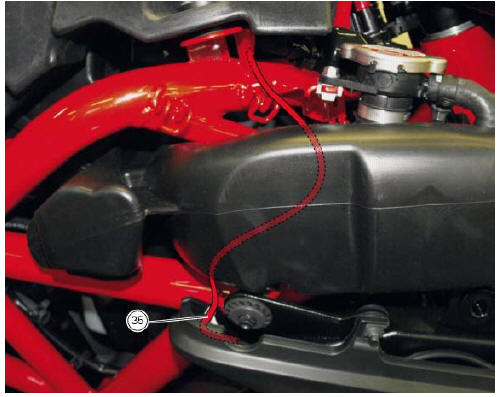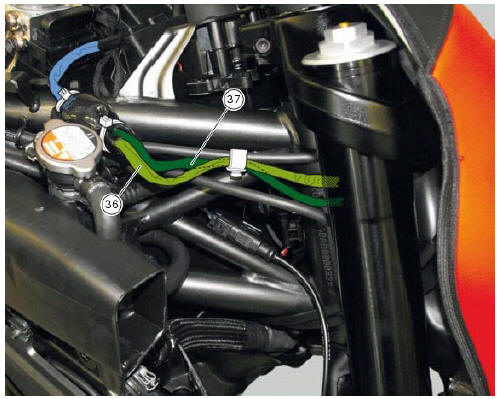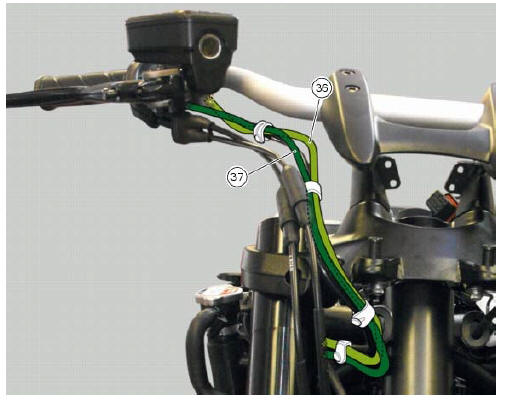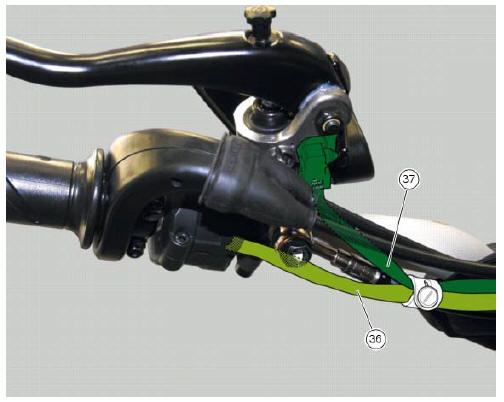 Table p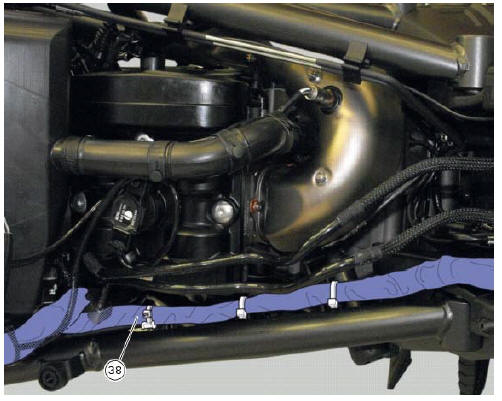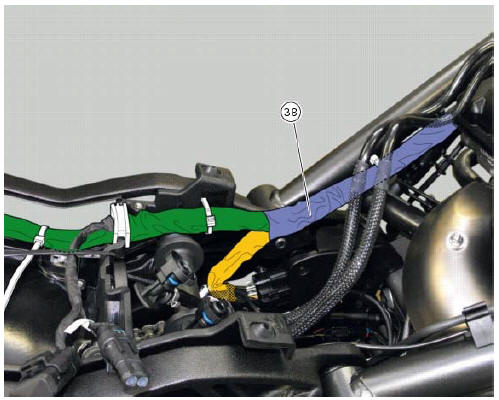 Table q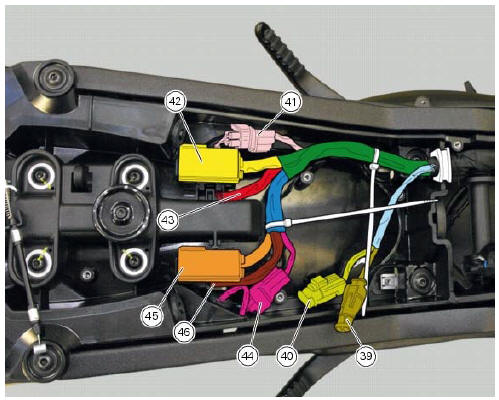 Table r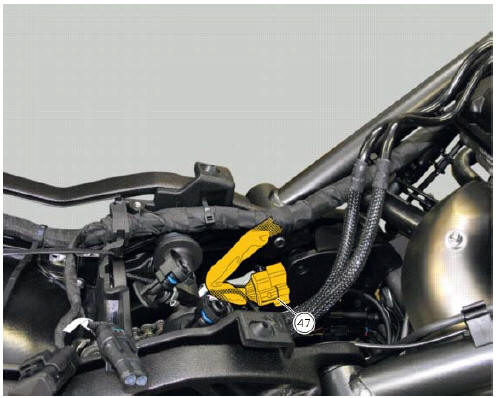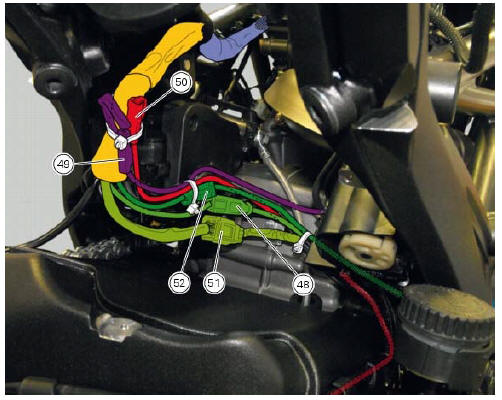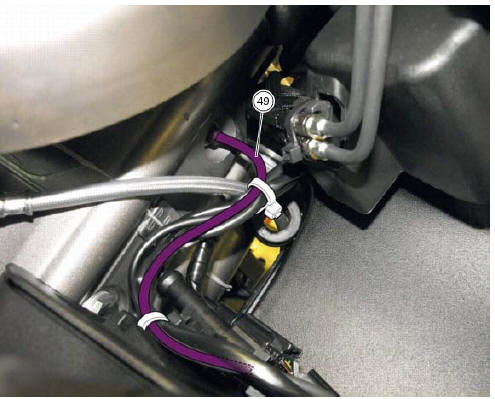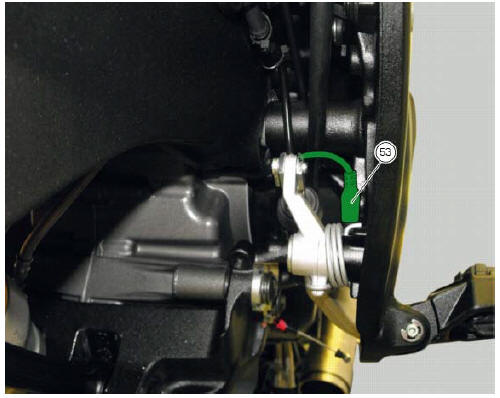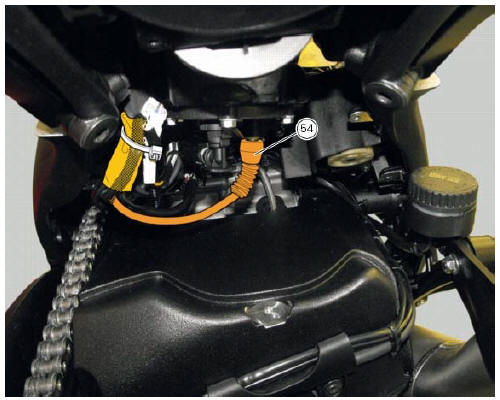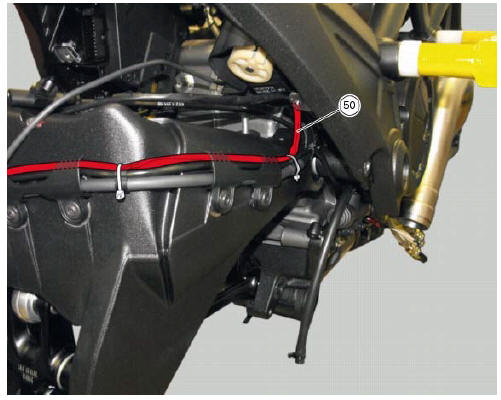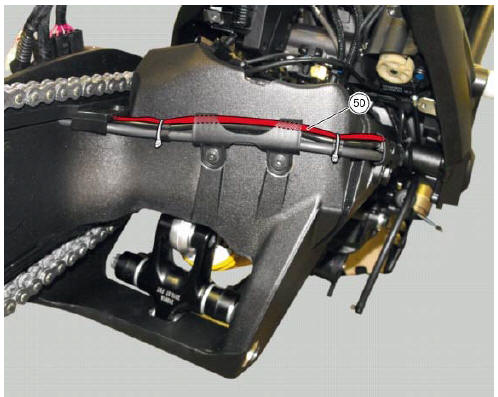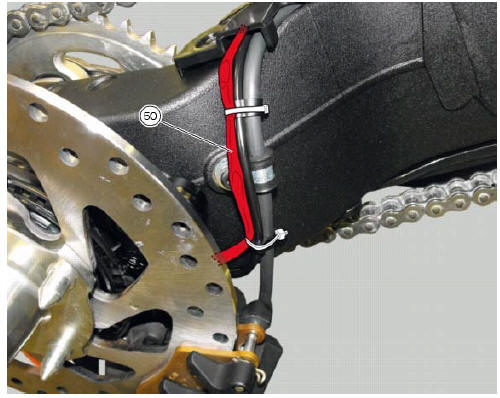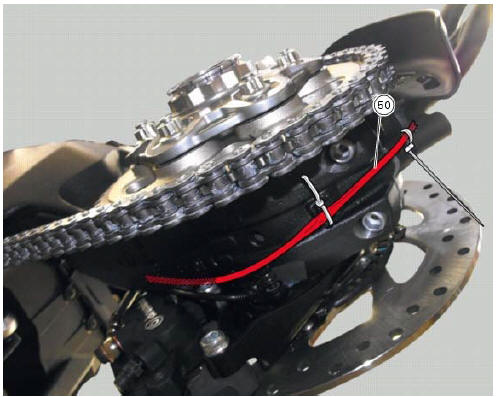 Table s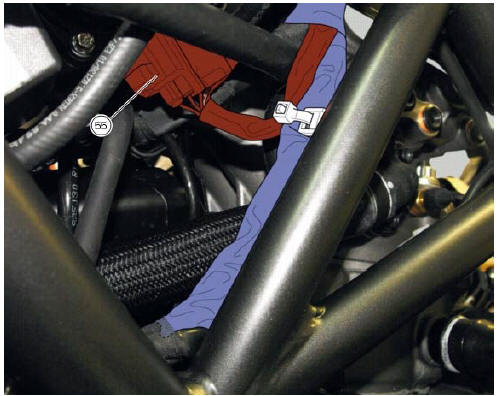 Table
t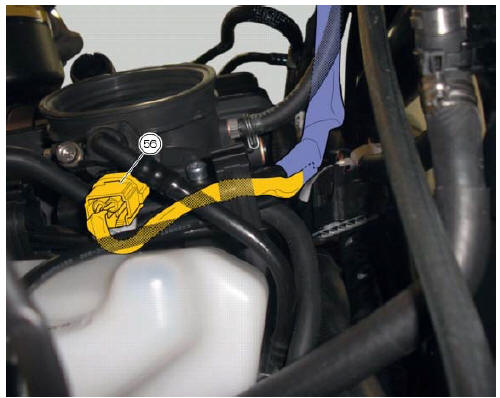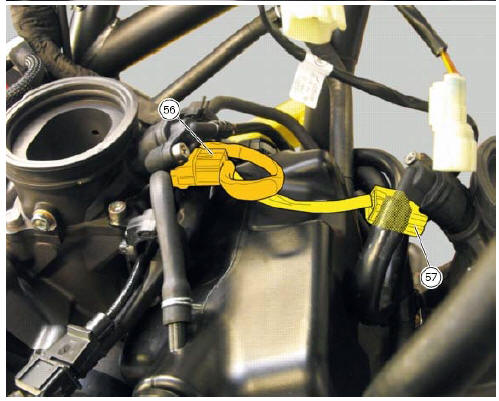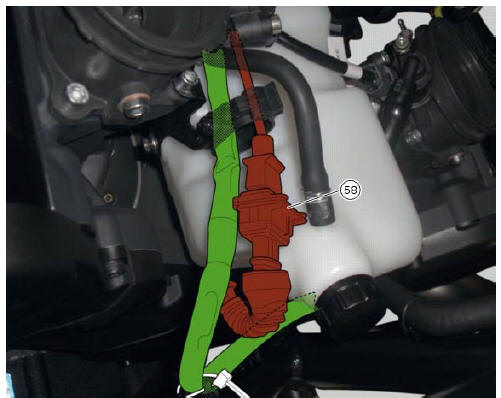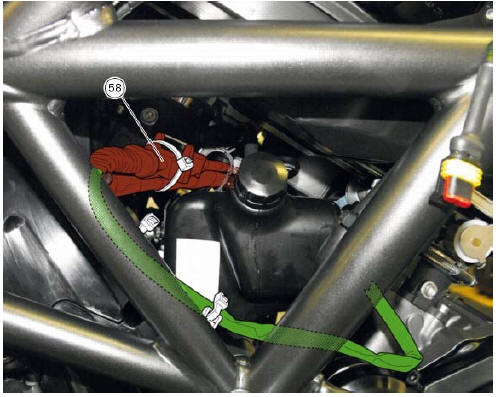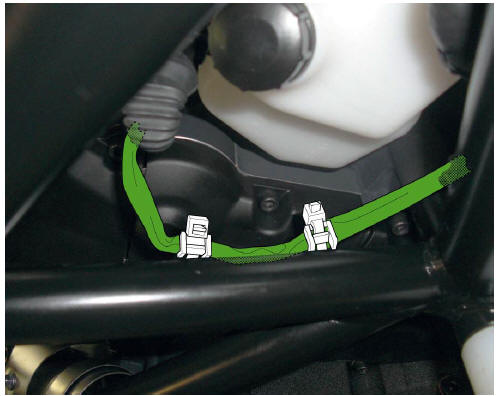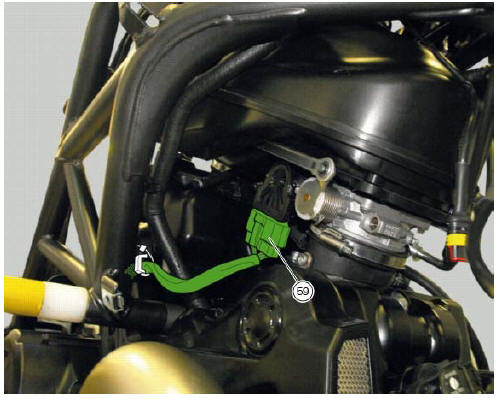 Table u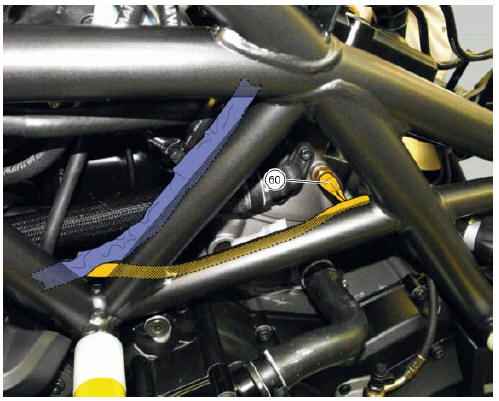 Table v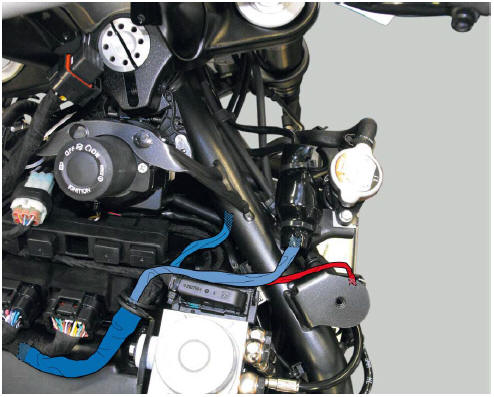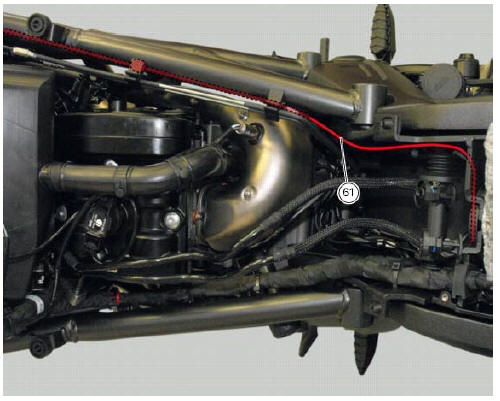 Table w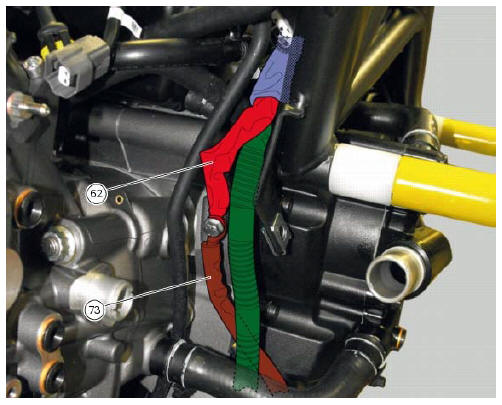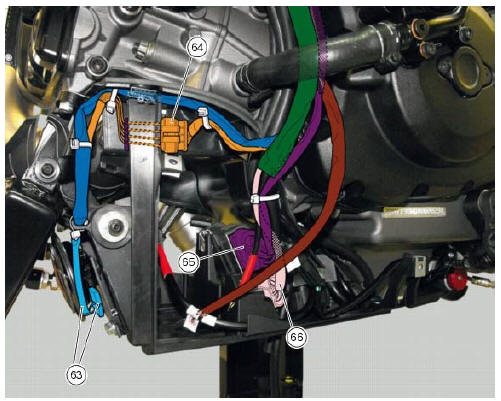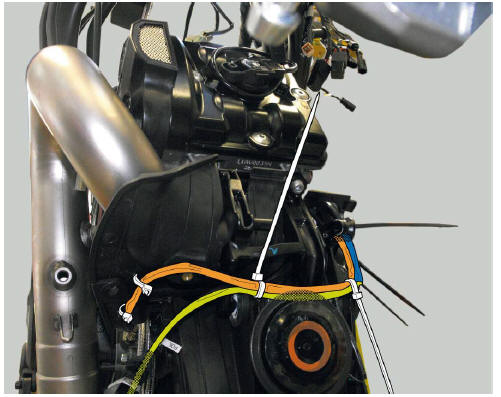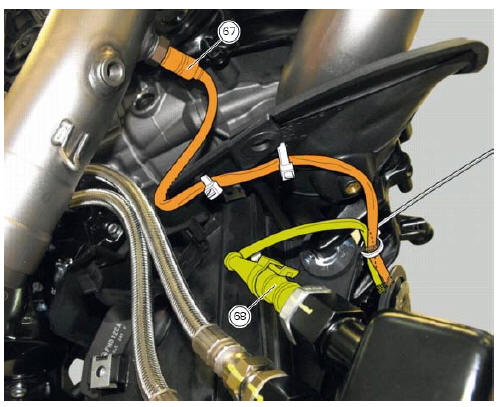 Table x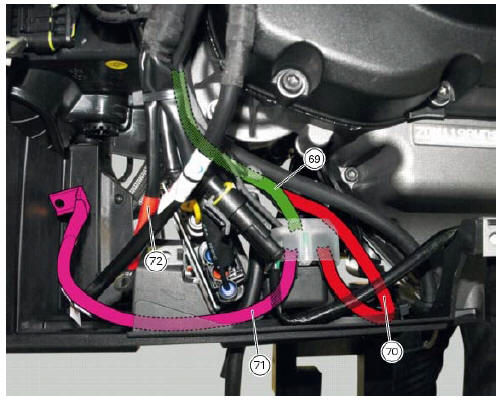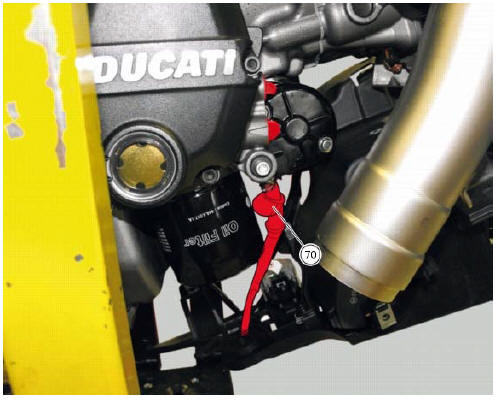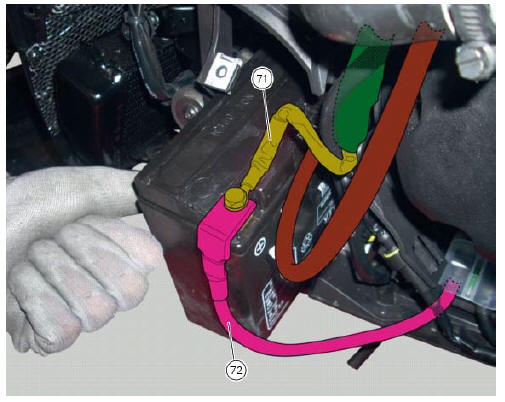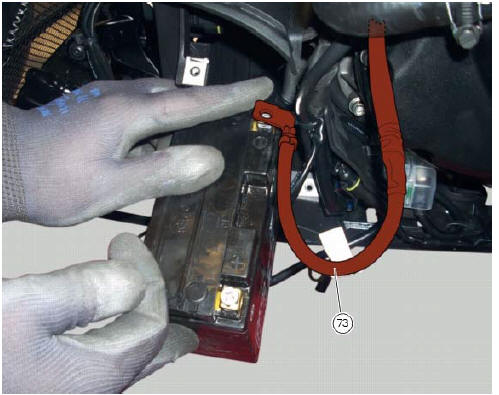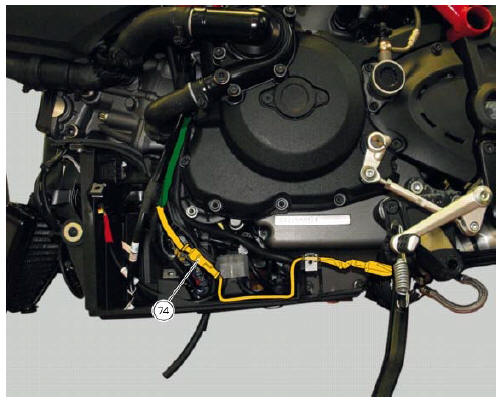 B blue Bk black Bn brown G green Gr grey Lb light blue O orange P pink R red V violet W white Y yellow Rear left fuse box (1) key Rear right fuse box (2) key ...
Other materials:
Overhauling the front wheel
Wheel bearings Before checking the dimensions, check the wear on wheel bearings. Check for wear by hand after cleaning and degreasing the bearings in their seats. Turn the inner race. Check the amount of radial and axial play. Excessive play will cause vibration and make the bike unstabl ...
Removal of the tail light
Disconnect the connectors (a) and (b) of the tail lights (1) and (13). Loosen the screws (4) and slide the tail lights (1) and (13) to the rear side; recover the four spacers (3) and the washers (14). ...
Instrument panel diagnosis
This function identifies any abnormal vehicle behaviours. The instrument panel activates any abnormal vehicle behaviours in real time (errors). At key-on (at the end of the check) one or more "errors" are displayed in red (only if they are active). When an "error" is t ...