Ducati Diavel Service Manual: Exhaust by-pass valve not working correctly
Fault codes
Dds: exvl diagnosis -> position error, potentiometer, short circuit to ground or open circuit (s.C. Gnd or c.O.), Potentiometer short circuited to vdc (potentiometer s.C vdc).
Dashboard: the error "exvl" (exhaust bypass valve) is shown on the service display. The eobd warning light activates.
Wiring diagram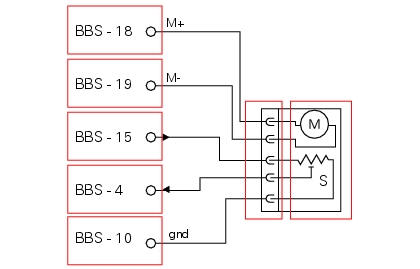 M exhaust bypass valve motor with potentiometer s for position detection, bbs bbs unit connection. 10 Bbs black/blue - bk/b, 15 bbs brown/red - bn/r, 4 bbs yellow/blue - y/b, 18 bbs black/orange - bk/o, 19 bbs black/white - bk/w.
Location of connections and components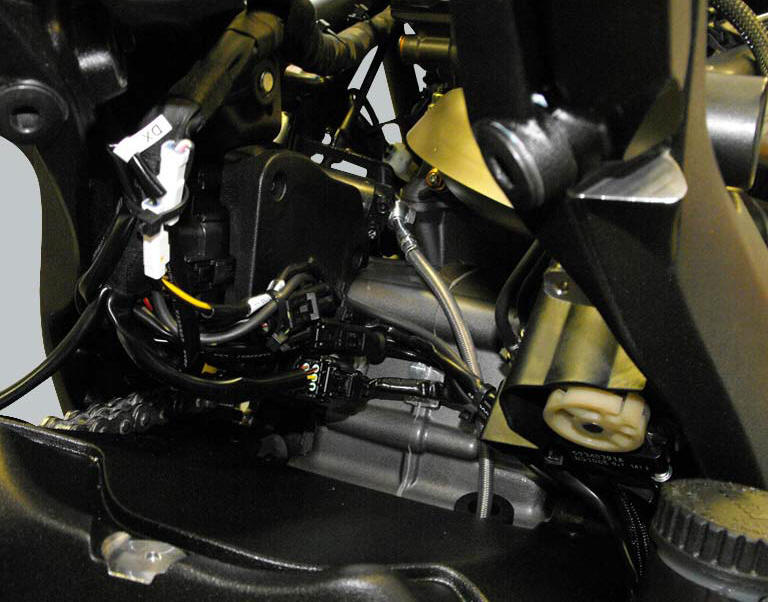 Exhaust bypass valve connection.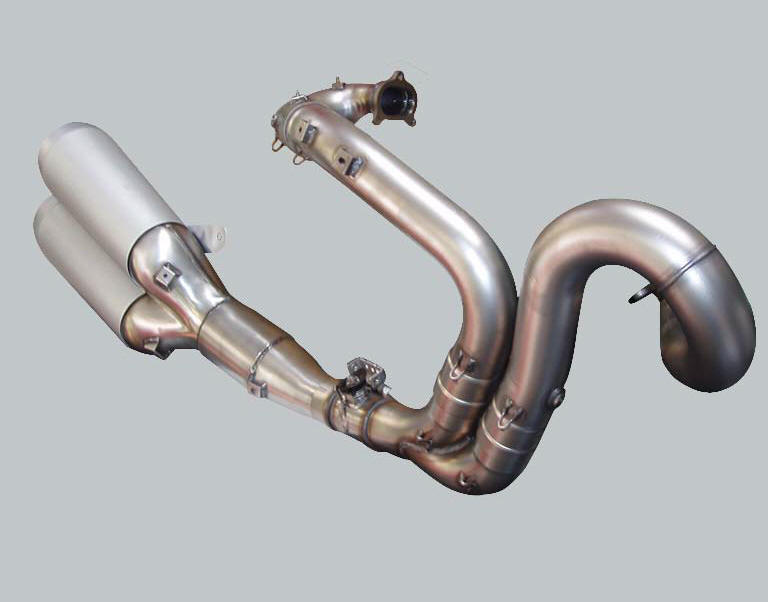 The image shows the exhaust system. The oxygen sensor for the horizontal cylinder (1) is visible on the right, the oxygen sensor for the vertical cylinder (2) is on the left. The catalytic converter is contained within the silencer, while the by-pass valve is installed in the section of pipe connecting the silencer to the twin tailpipes. A metal cable, controlled by an actuator with electric motor and a position sensor, branches off from the exhaust bypass valve.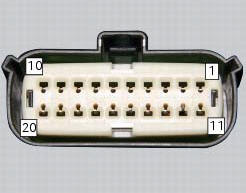 Pin numbering of wiring harness side bbs unit connection
Fault codes Dds: stop light diagnosis -> stop light error (generic stop light malfunction indication). Dashboard: the error "stop light" is shown on the service display. The eobd warning li ...
Other materials:
General cleaning
To preserve the finish of metal parts and paintwork, wash and clean your motorcycle at regular intervals, anyway according to the road conditions you ride in. Use specific products, where possible biodegradable. Avoid aggressive detergents or solvents. Use only water and neutral soap to clean ...
Tester power supply
The dds (1) part number 97900.0215 Can be powered from the vehicle as follows: From the mains power supply: by connecting the power supply connector (n) to the network power supply (2) part no. 97900.0224; From the motorcycle: connecting the corresponding cables (see paragraph ...
Setting menu
This menu is used to enable/disable and set some motorcycle functions. To access the "setting menu" press and hold button (2) "t" for 3 seconds. Note When within this menu no other function can be displayed. Important For safety reasons, the setting menu can only be accessed when motorcycle ...