Ducati Diavel Service Manual: Checking and overhauling the components
Clearance between the clutch drum and friction plates
Insert a friction plate (e) in the clutch drum (f) and measure the clearance (s) with a feeler gauge.
Clearance "s" must not exceed 0.6 Mm.
If it does, renew the plates and, if necessary, the clutch drum.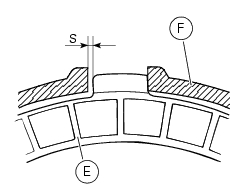 Overhaul of the clutch plates
The clutch plates must not show any signs of blackening, grooves or deformation.
Measure the thickness of the friction plates; it should not be less than 2.6 Mm.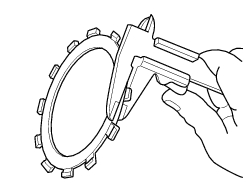 Important
The total thickness of the discs pack must not be less than 46.1 Mm.
Place the plate on a flat surface and check the amount of deformation with a feeler gauge.
Max. Flatness error: 0.2 Mm.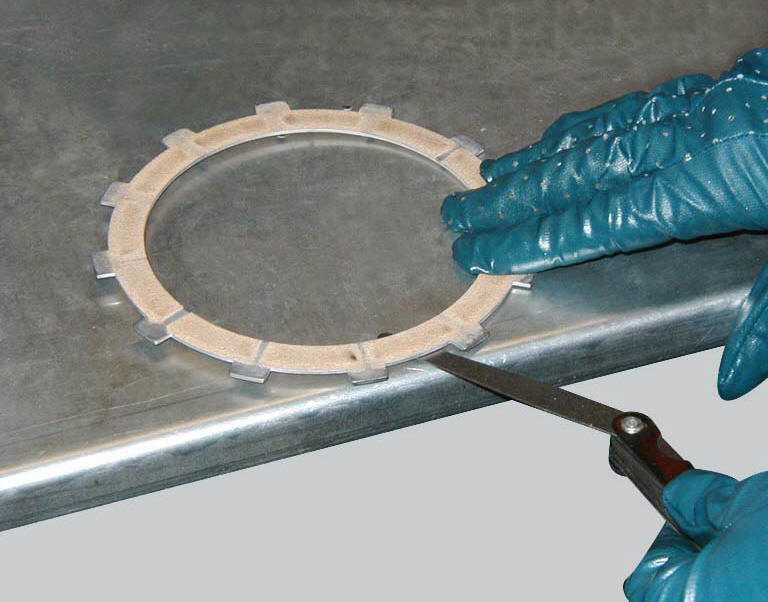 Overhaul of the pressure plate
Check bearing (5) condition; renew the bearing if the play is excessive.
Check the contact surfaces of the last friction plate; if extremely scored, polish it in the same manner as described previously for the cylinder head surface (sect. 9 - 4.5, Overhaul of cylinder head components).
Check conditions of the spring guide bucket tappet (g) of the pressure plate (4) and of the circlips (6).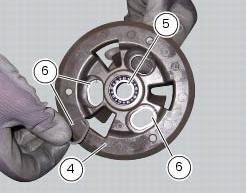 Overhauling the pressure plate springs
Measure the length "l" of each spring (3).
Minimum length: 41 mm.
Renew any springs that are shorter than the above limit value.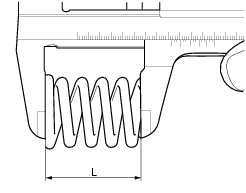 Note For clarity, the figures show the engine removed from the frame. Undo the fixing screws (1) and remove the ring (2) and the springs (3) from the pressure plate (4). Slide the pre ...
Position the spacer (13). Fit the flat ring (11) and the belleville washer (10) on the clutch center (12), so that the convex side faces the clutch drum. Locate the belleville washer (8). ...
Other materials:
Traction control (dtc) deactivated
The activation of this (amber yellow) "warning" indicates that dtc (ducati traction control) has been turned off. Note In this case, ducati recommends being very careful when riding as the vehicle behaviour will be different in comparison to when operating with the traction control ...
Hydraulic clutch control
Special screw Sealing washer Clutch master cylinder Clutch hydraulic pipe (metal braid) Screw Spare stand Washer Microswitch Pin Bleed valve Screw Roller O-ring Clutch control rod Clutch lever Dust cap Bleed valve Special screw Sealing washer Boot Plug ...
Low hands free key (hf) battery level
The activation of this (amber yellow) "warning" indicates that the hands free system has detected that the battery that permits the active key (a) to communicate and turn the vehicle on is almost discharged. Note In this case replace as soon as possible the battery as indicated in sect. 6 - ...