Ducati Diavel Service Manual: Disassembling the water radiator unit
The procedure is the same for both radiators.
Loosen the screws (15), (21) and (25) to remove the air duct (24) from the right radiator (13).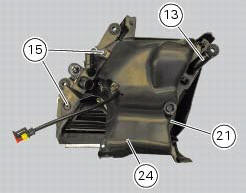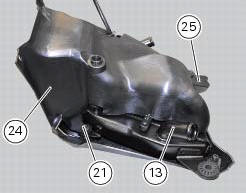 Undo the screws (12) and (14) to remove the half-fairing (23) from the radiator.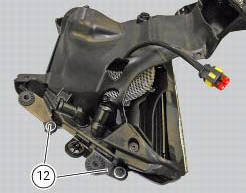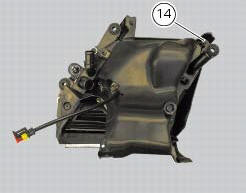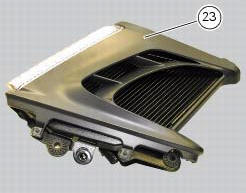 Radiator inspection
Visually inspect the oil cooler. If it shows signs of damage or leaks, the radiator must be renewed.
Check also that the air flow through the radiator core is not obstructed by leaves, insects, mud, etc.
Important
Excessive cooling temperatures can be caused by a partial obstruction of the radiator core. Carefully check the condition of the radiator core.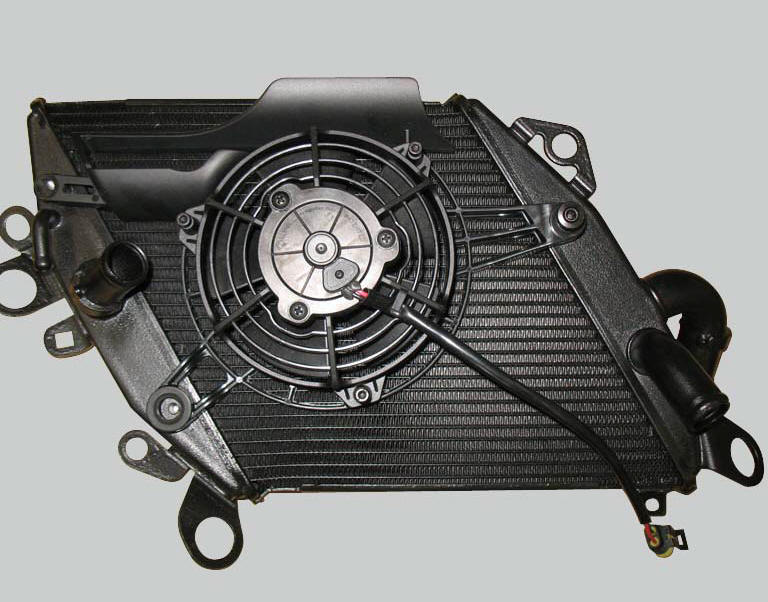 Loosen the screws (p) that retain the supports (s) of the front splashguard to the air ducts (24) and (26). Loosen the screws (30), to separate the two internal air ducts (24) and (26). ...
Loosen the electro-fan retaining screws (15) and (17) and remove the electro-fan (18) from the radiator. Carry out the same procedure for the other radiator's electro-fan. On refitting, positi ...
Other materials:
Replacing the battery in the active key
Only use 3 volt cr 2032 lithium ion batteries. Note The keys do not need to be reprogrammed after replacing the battery. Remove the metal part of the battery. Use a large sized coin to pry open the shells of the plastic grip (2? coin) as shown in fig. 65. Important Insert the coil on ...
Checking valve lift
Set the engine to the configuration described for the "checking and adjusting the valve clearances", previously indicated. Position the tool 88765.1518 On the cylinder head: the part marked "a" should be on the intake side and the part marked "s" should be on the exhaust side. Seat the pl ...
The hands free relay
Introduction This relay provides key on +15 power to all the devices on the motorcycle. Functionally, it replaces the conventional ignition switch. Wiring diagram The hands free relay receives +12 volt power directly from the battery via the main 30 a fuse. Hands free - 3: pin 3 on hand ...