Ducati Diavel Service Manual: Removal of the lubrication system

Disconnect the sensor (12) of the main wiring.
Open the pipe grommet (11).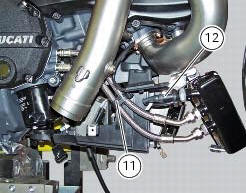 Undo the screw (8) and slide out the plate (9).
Slide the tubes (7) out of the half-casing having care not to damage the tubes o-rings (a) that guarantee the coupling sealing.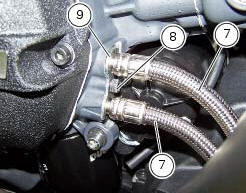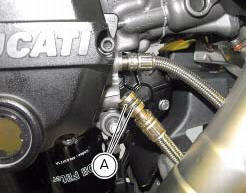 Undo and remove the screw (4) with the spacer (3). Remove the radiator by sliding it out of pins (c) and (d).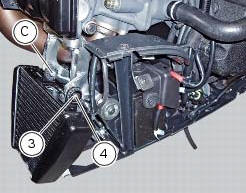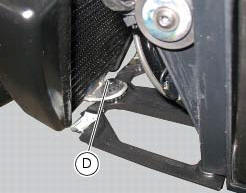 Loosen the nuts (g) of the pipes (7) from the nipples (5) and disconnect it from the radiator.
Loosen the nipples (5) on the radiator and collect the gaskets (6).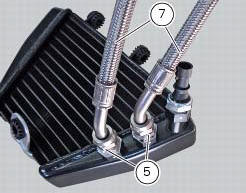 Oil cooler inspection
Visually inspect the oil cooler. Renew the cooler at any sign of damage or leaks.