Ducati Diavel Service Manual: Removing outer components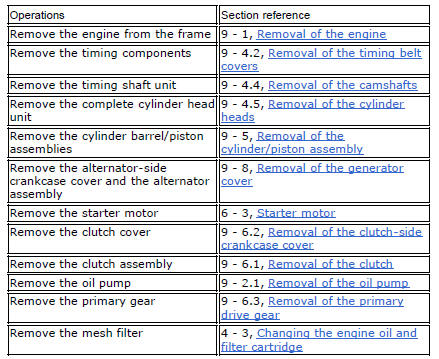 Note
The following removal operations are required in order to renew and/or clean the crankcase halves. If the original crankcase halves are to be reused, then the removal of these components is not essential.
Unscrew the screw (17) and remove the oil breather valve (1) with the o-rings (2). Check the condition of o-rings (2) and renew them if necessary.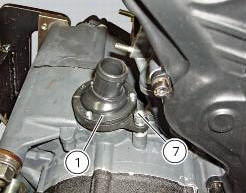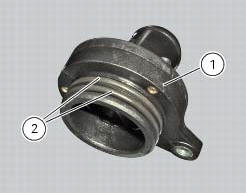 Unscrew and remove the oil filter support nipple (6) and remove also by-pass spring (7).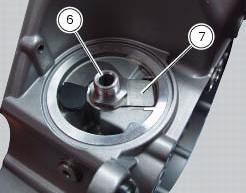 Remove the mesh filter (a) from the clutch crankcase half (sect. 4 - 3, Changing the engine oil and filter cartridge).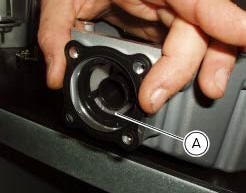 Remove the drain plug (10) with its seal (9).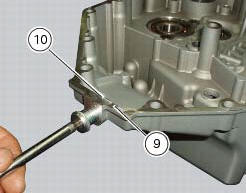 Remove gear position sensor (4) by means of the tool number 88713.3407.
Remove the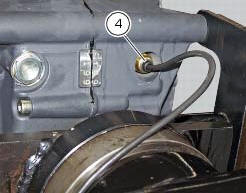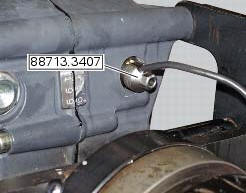 Remove the cylinder head studs (5) with the aid of the appropriate tool.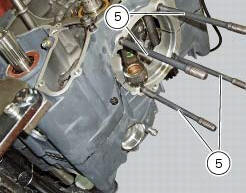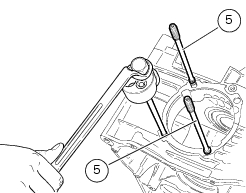 To remove the engine sensor (23), unscrew the screw (25) and recover the washer (26).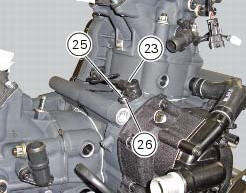 Check the condition of o-rings (22) and renew them if necessary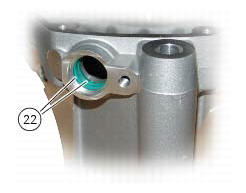 Loosen the clutch fluid flow rate adjusting valve (36) and remove the washer (37), the spring (38), the cap (39) and the ball (40).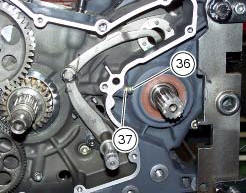 Oil breather valve O-ring Sealing washer Gear position sensor Cylinder barrel/head stud Nipple By-pass spring Plug Plug Aluminium gasket Nut Lock washer Timing gear pair ...
Fit the cap (39) on spring (38) until it engages. Mount ball (40), spring (38) with cap (39), washer (37) and screw (36) on the chain side half-casing by starting the screw into hole (f). Note ...
Other materials:
Removal of the rear wheel eccentric hub and rear wheel shaft
Before removing the eccentric hub, you must first remove the parts listed below. Slacken off the screws (34). Remove the spacer (20) and the inner ring (21) on the chain side and remove the wheel shaft (31) with the brake disc (30) from the opposite side. Remove the circlip (19 ...
Resetting turn indicators not possible - accessing dashboard menu not possible
Fault codes Dds: no fault code displayed Dashboard: no fault code displayed Location of connections and components Location of left hand handlebar switchgear set connection. Pin numbering for wiring harness side dashboard connector. Checks Test turn indicator reset button function. Wh ...
Frame torque settings
*Dynamic safety-critical point; tightening torque must be within nm +/-5%. Note For product specifications and symbols, refer to "product specifications" (sect. 1 - 2). ...