Ducati Diavel Service Manual: Refitting the fuel tank
If the fuel tank has been disassembled into its component parts, reposition all the parts as shown in the exploded view.
In particular: tighten the screws (13) to a torque of 5 nm +/-10% (sect. 3 - 3, Frame torque settings).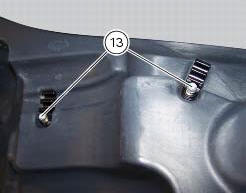 Refit the tank by inserting its rear side into the pin on the frame, as shown in the figure.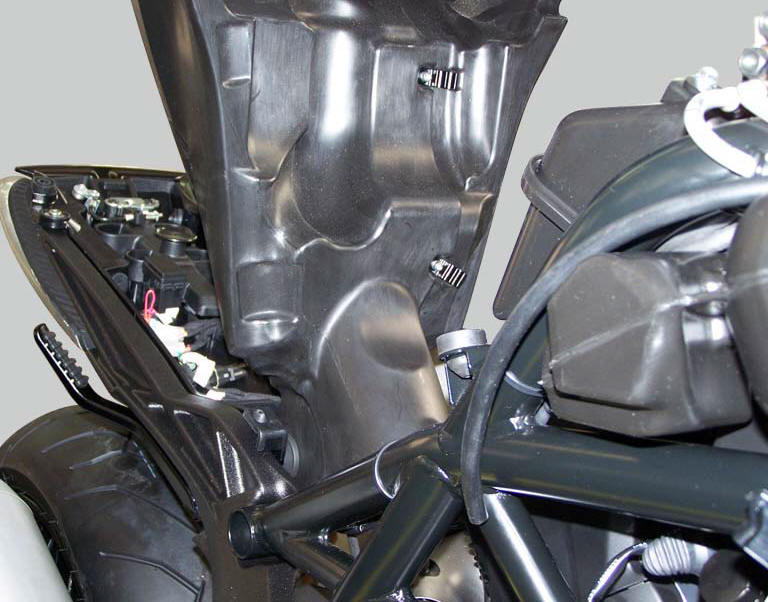 Smear the o-rings (l) installed on fuel hose couplings (c) with rubber lubricant.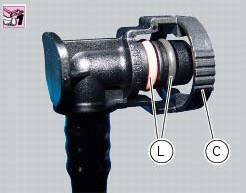 Connect the two quick-release fittings (c) of the fuel pipes following the removal order, paying attention to insert the Delivery on the filler marked with out and the return on the filler marked with in.
Connect connector (d) of the fuel level sensor to the main wiring.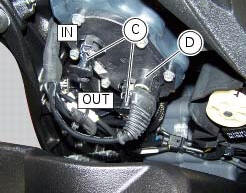 Attach the fuel hoses (12) to the hose clips (14).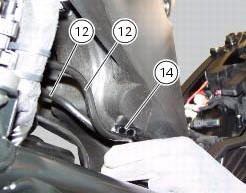 Refit the flange cover (a) by tightening the screws (b) to a torque of 4 nm +/- 10% (sect. 3 - 3, Frame torque settings).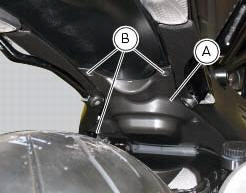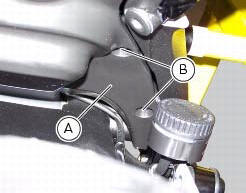 Position, without tightening, the front retaining screw (4).
On both sides of the tank plug, place the two breather pipes (8) and (15) and insert them on the plug.
Check correct position of the tank (1) and tighten the two front retaining screws (4) to a torque of 10 nm +/- 10% (sect. 3 - 3, Frame torque settings).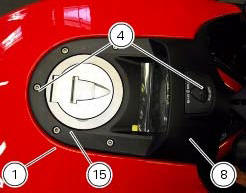 Positioning of the fuel tank breather and drain hoses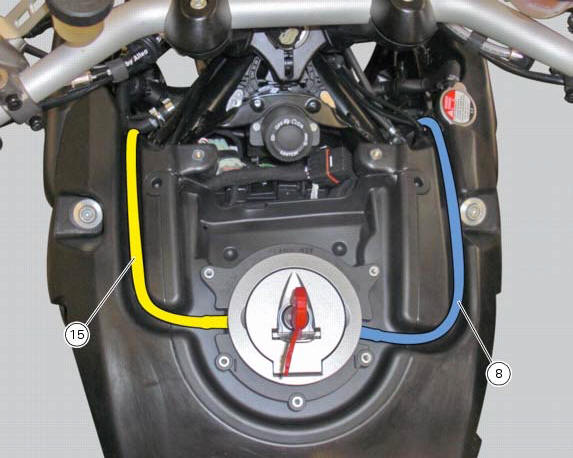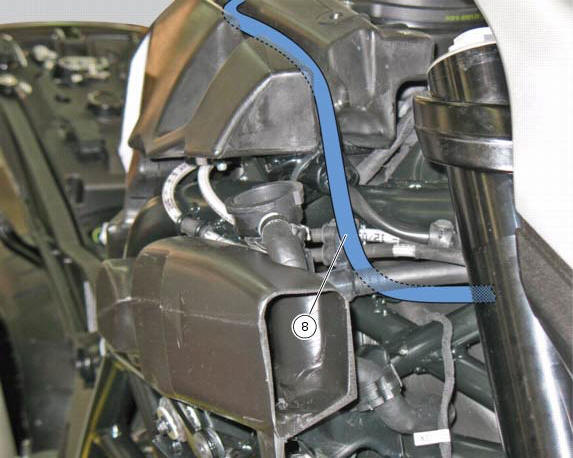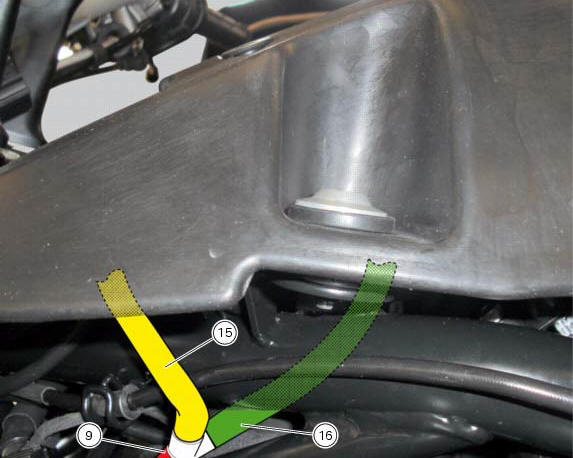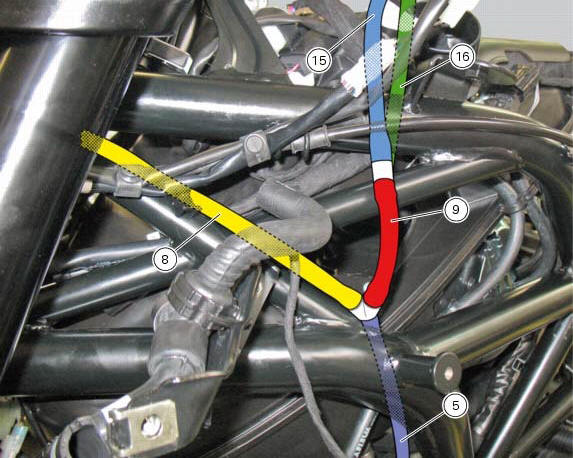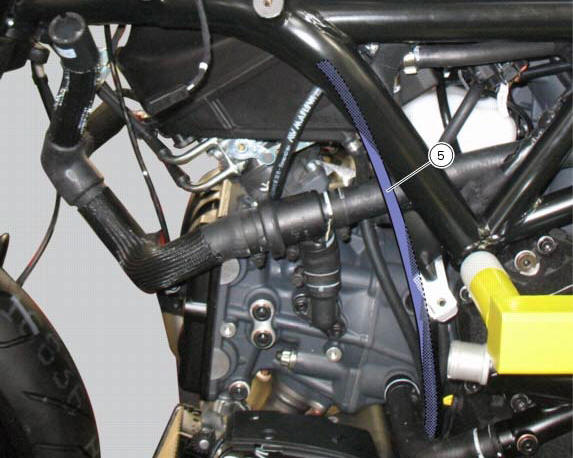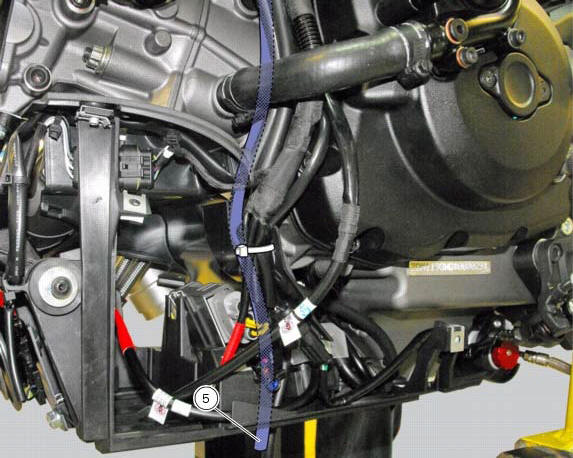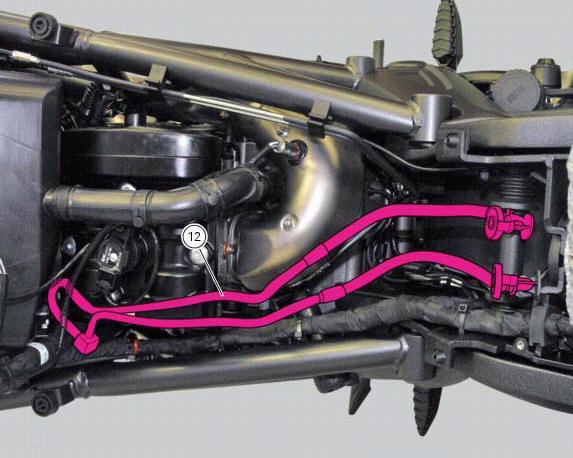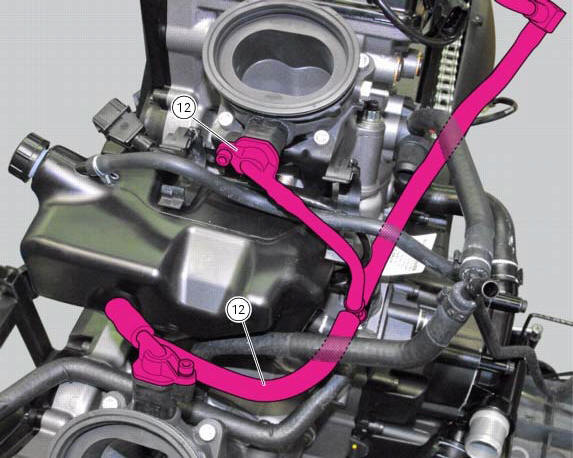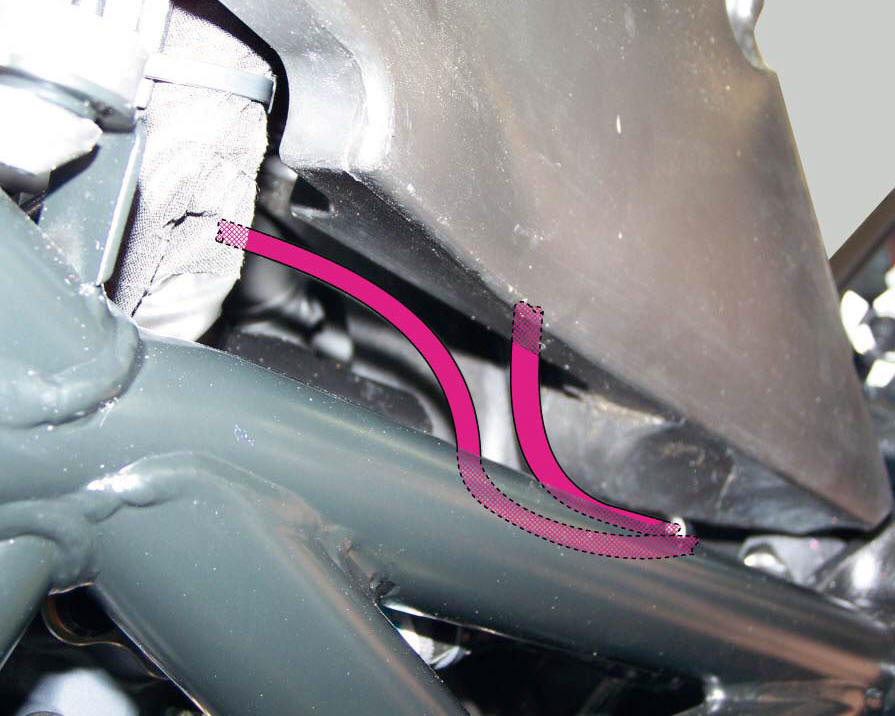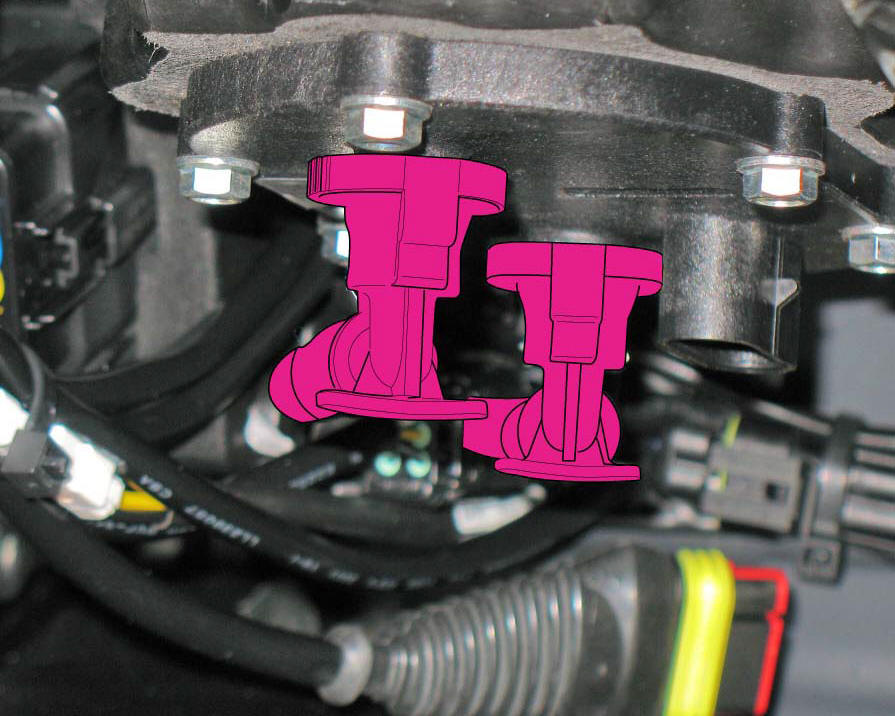 Insert the flange (20) in its housing in the fuel tank. Apply prescribed threadlocker to the screws (9) and tighten to a torque of 6 nm +/- 10% (sect. 3 - 3, Frame torque settings), following th ...
Airbox O-ring Injector Throttle body assembly Screw Clamp Intake manifold Screw Pressure sensor Screw Clamp Hose Sealing washer Intake manifold Sealing washer Scre ...
Other materials:
Final drive
Circlip Nut Washer Nut Rear sprocket flange Cush drive bush Inner ring Chain Spacer Chain cover Screw Nut Lock washer Front sprocket Spacer O-ring Rear sprocket Spare parts catalogue Diavel abs gearbox Diavel abs rear wheel axle Diavel carbon abs gearbo ...
Refitting the evaporative emissions canister
To refit, carry out the removal operations in reverse order, making sure to locate the hoses as shown in the figures at the end of the chapter. Positioning the hoses / clamps and canister filter ...
Overhaul of the flywheel-alternator assembly
Examine the inner part of alternator rotor (24) for signs of damage. Check that the starter clutch is working properly and that the needle races do not show signs of wear or damage of any kind. If there is any malfunction, remove the whole assembly. Disassembling the generator flywheel U ...