Ducati Diavel Service Manual: Refitting the fuel tank
If the fuel tank has been disassembled into its component parts, reposition all the parts as shown in the exploded view.
In particular: tighten the screws (13) to a torque of 5 nm +/-10% (sect. 3 - 3, Frame torque settings).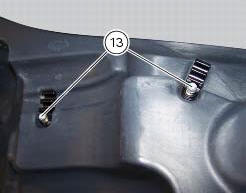 Refit the tank by inserting its rear side into the pin on the frame, as shown in the figure.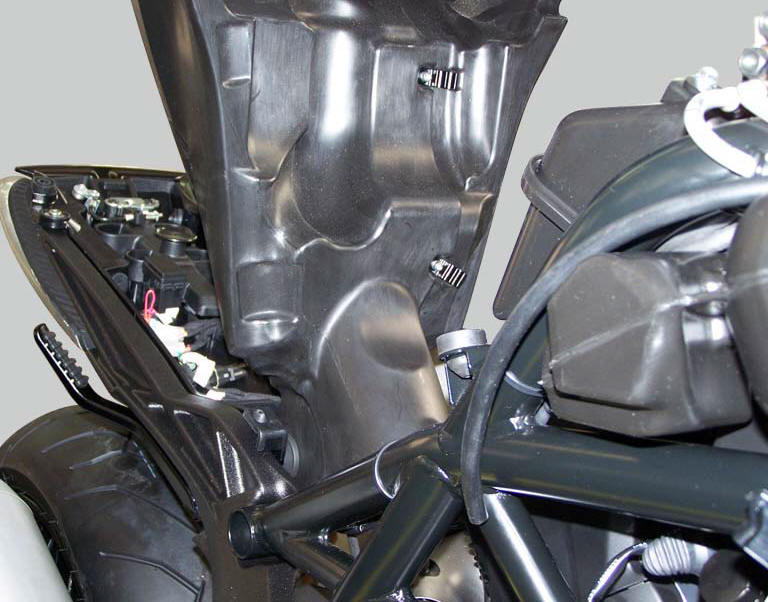 Smear the o-rings (l) installed on fuel hose couplings (c) with rubber lubricant.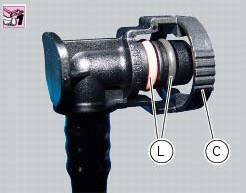 Connect the two quick-release fittings (c) of the fuel pipes following the removal order, paying attention to insert the Delivery on the filler marked with out and the return on the filler marked with in.
Connect connector (d) of the fuel level sensor to the main wiring.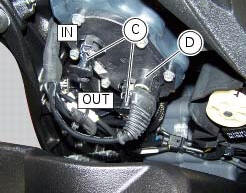 Attach the fuel hoses (12) to the hose clips (14).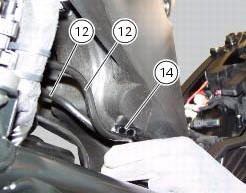 Refit the flange cover (a) by tightening the screws (b) to a torque of 4 nm +/- 10% (sect. 3 - 3, Frame torque settings).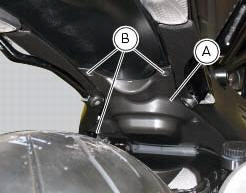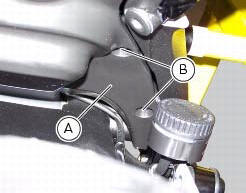 Position, without tightening, the front retaining screw (4).
On both sides of the tank plug, place the two breather pipes (8) and (15) and insert them on the plug.
Check correct position of the tank (1) and tighten the two front retaining screws (4) to a torque of 10 nm +/- 10% (sect. 3 - 3, Frame torque settings).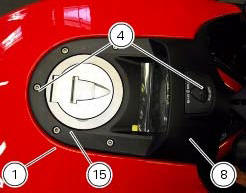 Positioning of the fuel tank breather and drain hoses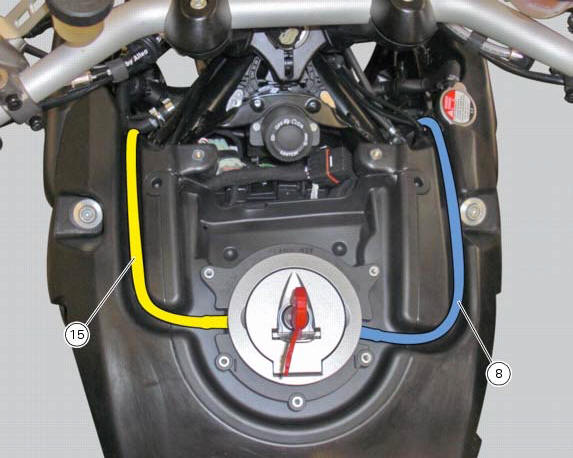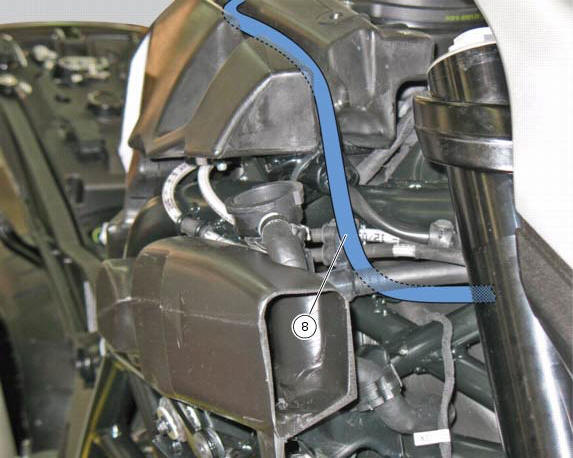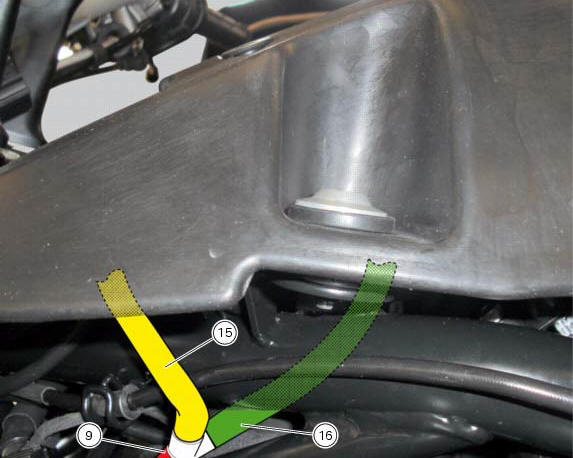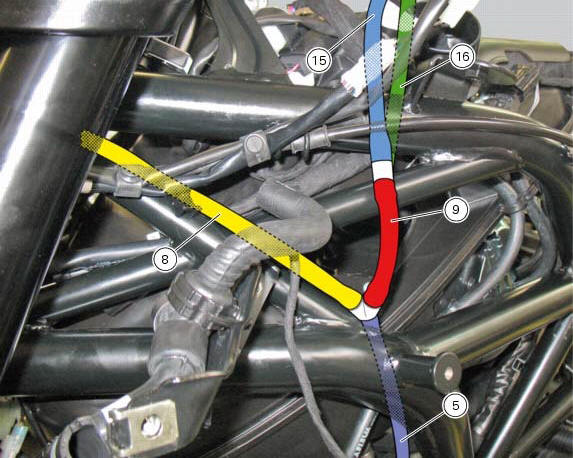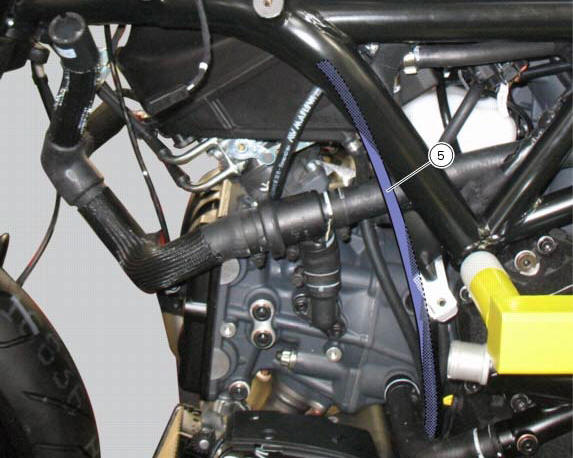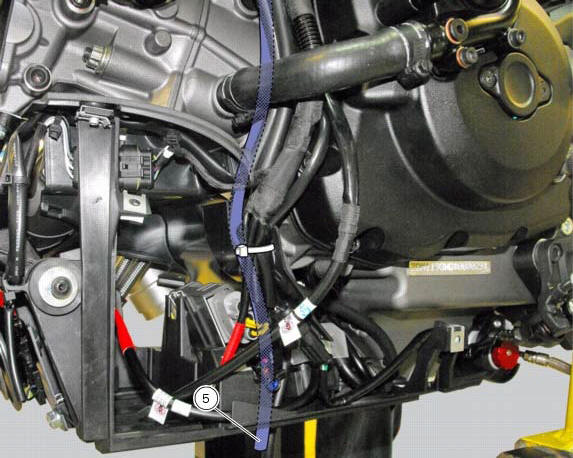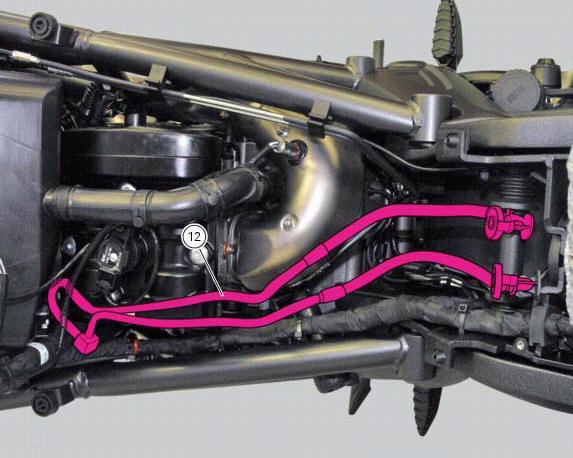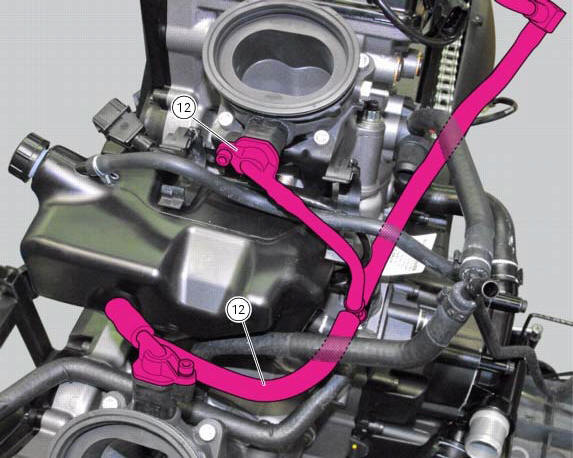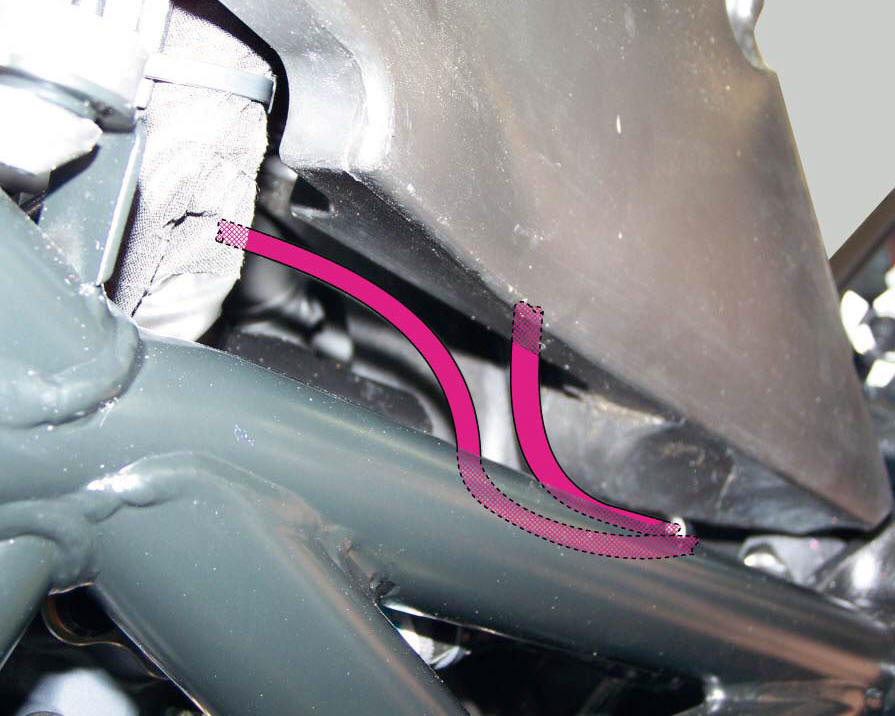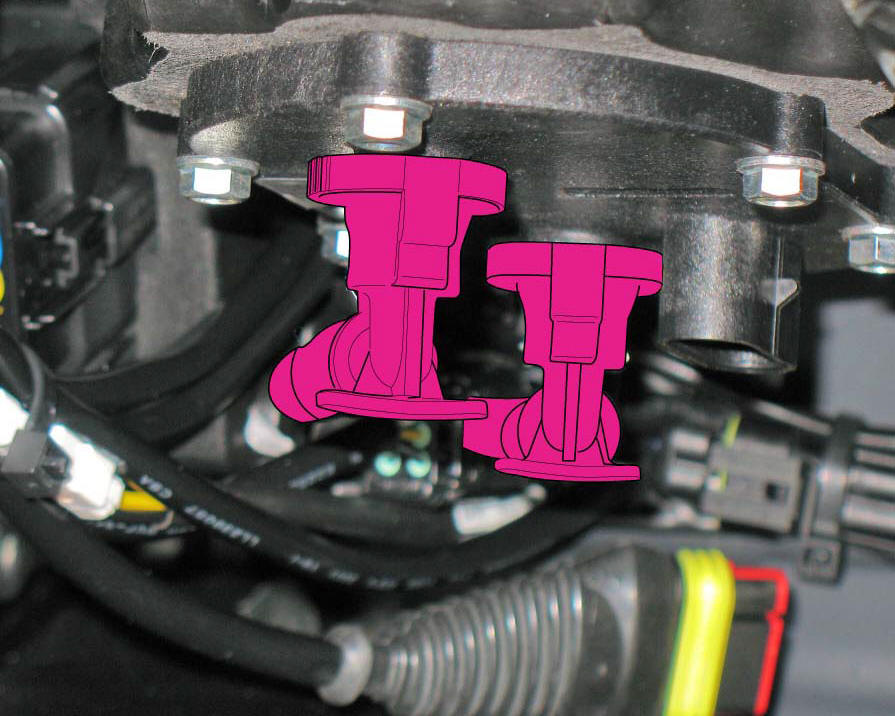 Insert the flange (20) in its housing in the fuel tank. Apply prescribed threadlocker to the screws (9) and tighten to a torque of 6 nm +/- 10% (sect. 3 - 3, Frame torque settings), following th ...
Airbox O-ring Injector Throttle body assembly Screw Clamp Intake manifold Screw Pressure sensor Screw Clamp Hose Sealing washer Intake manifold Sealing washer Scre ...
Other materials:
Starter motor relay
Introduction When the rider presses the start button, with all the safety conditions required to enable engine start met, the engine control unit enables the relay that activates the starter motor. Component assembling position Connection on starter motor relay. Connection wiring diagram ...
Removal of the rear brake disc
Remove the rear eccentric hub (sec. 7 - 13, Removal of the rear wheel eccentric hub and rear wheel shaft). Undo and remove the four fixing screws (13) of the brake disk to the wheel axle and remove the rear brake disk (14). Loosen the four screws (24) and remove the rear phonic wheel (25). ...
Turn indicators not working
Fault codes Dds: no fault code displayed. Dashboard: no fault code displayed. Wiring diagram Db dashboard connection, bbs bbs unit connection, s turn indicator button, f1 front left turn indicator, f2 front right turn indicator, f3 rear left turn indicator, f4 rear right turn indicator. ...