Ducati Diavel Service Manual: Removing outer components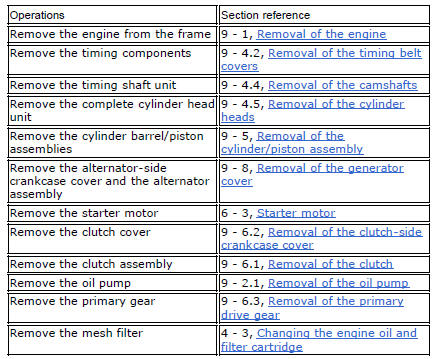 Note
The following removal operations are required in order to renew and/or clean the crankcase halves. If the original crankcase halves are to be reused, then the removal of these components is not essential.
Unscrew the screw (17) and remove the oil breather valve (1) with the o-rings (2). Check the condition of o-rings (2) and renew them if necessary.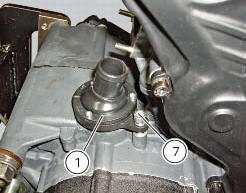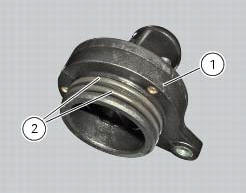 Unscrew and remove the oil filter support nipple (6) and remove also by-pass spring (7).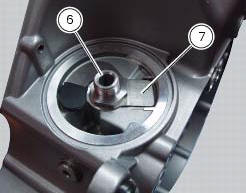 Remove the mesh filter (a) from the clutch crankcase half (sect. 4 - 3, Changing the engine oil and filter cartridge).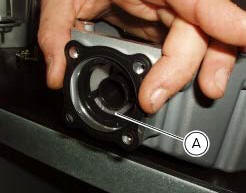 Remove the drain plug (10) with its seal (9).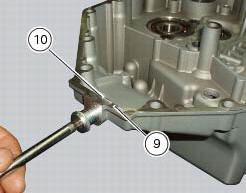 Remove gear position sensor (4) by means of the tool number 88713.3407.
Remove the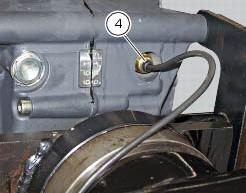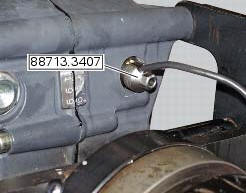 Remove the cylinder head studs (5) with the aid of the appropriate tool.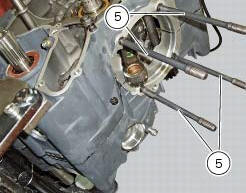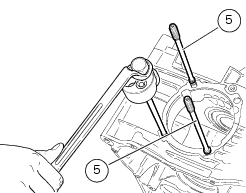 To remove the engine sensor (23), unscrew the screw (25) and recover the washer (26).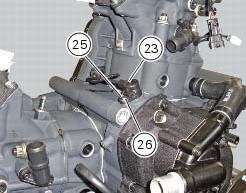 Check the condition of o-rings (22) and renew them if necessary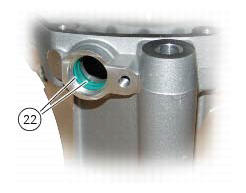 Loosen the clutch fluid flow rate adjusting valve (36) and remove the washer (37), the spring (38), the cap (39) and the ball (40).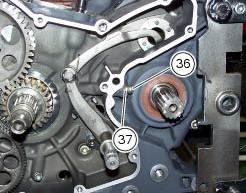 Oil breather valve O-ring Sealing washer Gear position sensor Cylinder barrel/head stud Nipple By-pass spring Plug Plug Aluminium gasket Nut Lock washer Timing gear pair ...
Fit the cap (39) on spring (38) until it engages. Mount ball (40), spring (38) with cap (39), washer (37) and screw (36) on the chain side half-casing by starting the screw into hole (f). Note ...
Other materials:
On-board computers and the can line
The following on-board computers make up the electrical system of the diavel and are connected with each other via the can line (or network): Master dashboard Slave dashboard Hands free (facilitated keyless start system) Ecu (engine control unit) Bbs (black box system or central elect ...
Menu 2 on/off function
This function turns off and back on the menu 2. If menu 2 is disabled, the functions for average fuel consumption (cons.Avg), instantaneous fuel consumption (cons.), Average speed (speed avg), trip time (trip time) and air temperature (air) will no longer be displayed in the "main screen". ...
Injectors
Introduction The injectors used on the diavel are top feed units, meaning that fuel is fed into the top of the injector itself. The injectors contain a winding which raises a needle when electrically energised. This opens the atomiser nozzle, through which pressurised fuel is dispensed, gener ...