Ducati Diavel Service Manual: Inspection of the gear selector drum
Use a gauge to measure the clearance between fork pin and the slot on the selector drum.
If the service limit is exceeded, determine which part must be replaced by comparing these dimensions with those of new components (sect. 3 - 1.1, Gearbox).
Also check the wear on the drum support pins; these must not show any signs of scoring, burrs, or deformation.
Turn the drum in the crankcase to establish the extent of radial play. If play is excessive, change whichever part is most worn.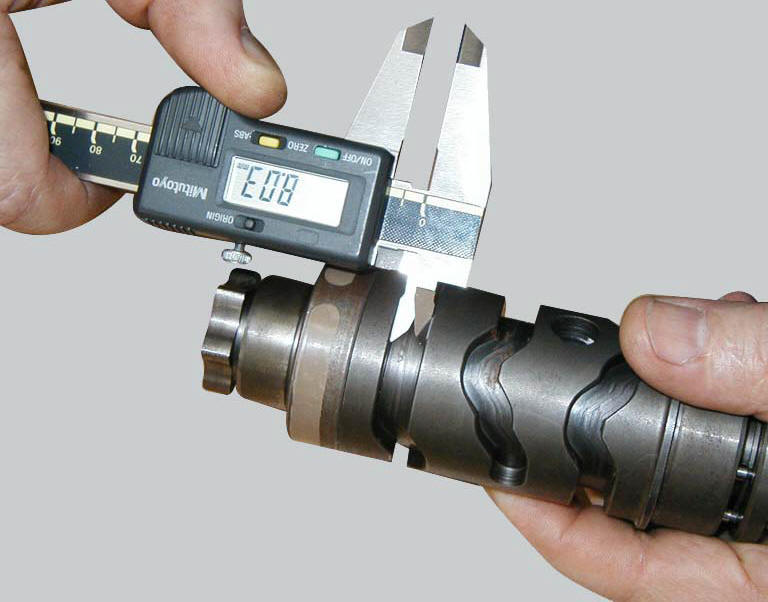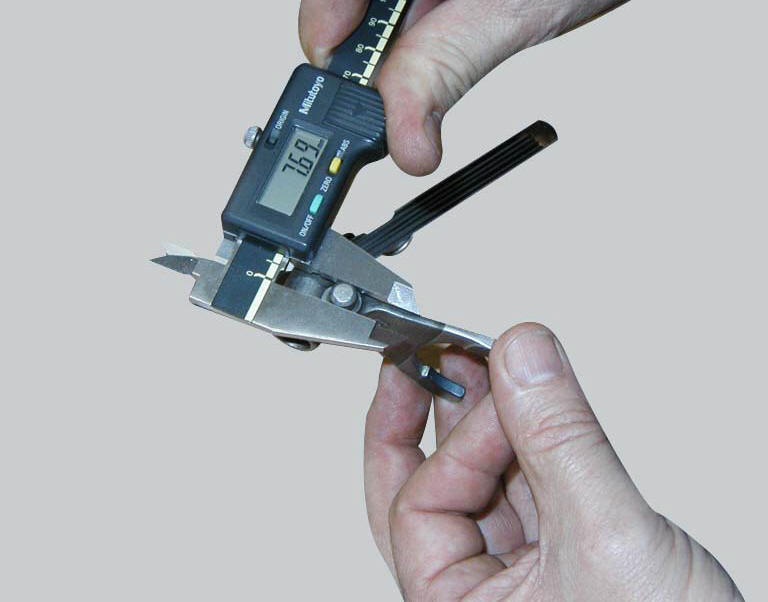 Visually inspect the gear selector forks. Bent forks must be renewed as they may lead to difficulties in gear changing or may suddenly disengage when under load. Use a feeler gauge to check the ...
Figure 1 shows all the parts to be reassembled on the gearbox primary shaft (2), with the calculated end shims (1) and (11) (sec. 9 - 9.2, Reassembly of the crankcase halves). Figure 2 shows a ...
Other materials:
Suspensions
Front Hydraulic upside-down fork provided with external adjusters for rebound and compression damping and preload (for inner springs of fork legs). Stanchion diameter: 50 mm, coated. Rear wheel travel: 120 mm Rear The shock absorber is adjustable for rebound and compression, with remot ...
Checking and adjusting the valve clearances
Note For clarity, the figures show the engine removed from the frame. Move the piston of the cylinder being checked to tdc of the power stroke: in this condition, all the valves are closed and the timing shafts come in neutral position and, therefore, free to rotate; check to the valve cl ...
Refitting the silencer
Position the silencer guard (41) and fix it by starting the screws (40). Tighten the screws (40) to a torque of 8 nm +/- 10% (sect. 3 - 3, Frame torque settings). Insert the silencer (4) into the central exhaust pipe (26), and fix it to the vehicle by starting the screw (1). Hold the ...