Ducati Diavel Service Manual: Inspection of the gear selector drum
Use a gauge to measure the clearance between fork pin and the slot on the selector drum.
If the service limit is exceeded, determine which part must be replaced by comparing these dimensions with those of new components (sect. 3 - 1.1, Gearbox).
Also check the wear on the drum support pins; these must not show any signs of scoring, burrs, or deformation.
Turn the drum in the crankcase to establish the extent of radial play. If play is excessive, change whichever part is most worn.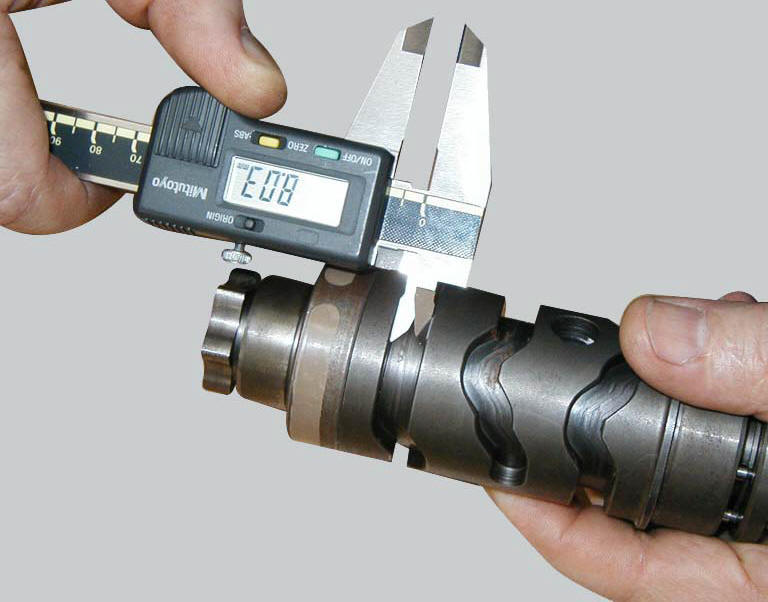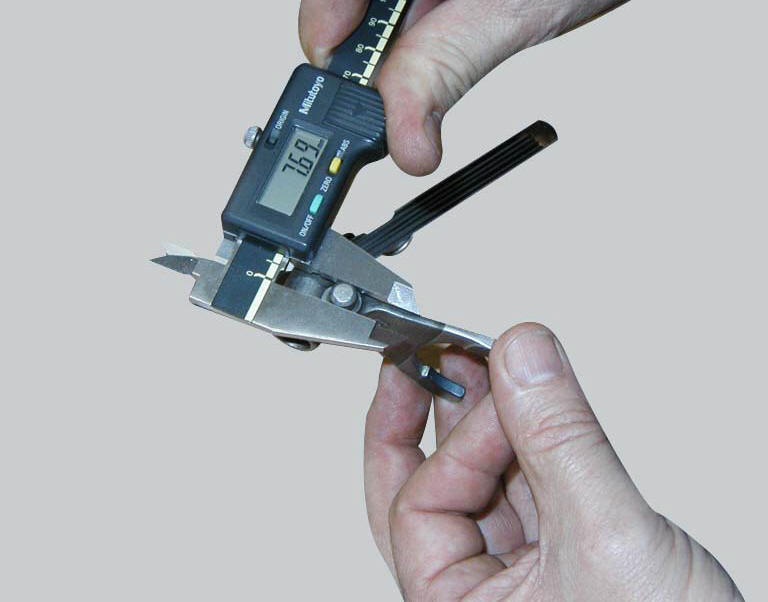 Visually inspect the gear selector forks. Bent forks must be renewed as they may lead to difficulties in gear changing or may suddenly disengage when under load. Use a feeler gauge to check the ...
Figure 1 shows all the parts to be reassembled on the gearbox primary shaft (2), with the calculated end shims (1) and (11) (sec. 9 - 9.2, Reassembly of the crankcase halves). Figure 2 shows a ...
Other materials:
Exhaust system
Screw Bush Vibration damper mount Silencer Washer Screw Bracket Nut Nut Upper heat guard Screw Washer Central heat guard Spacer Clip nut Long exhaust spring Plug Sealing washer, thickness 1 Vertical exhaust pipe Lambda sensor Nut Vertical flange Exh ...
Gearchange mechanism
Return spring Washer Special screw Gear pawl assembly Interlock plunger holder Sealing washer Detent ball spring Ball Circlip Selector claw return spring Shim washer Ring Nut Selector drum control fork Gearchange lever pin Shaft with gearchange lever arm Gearch ...
Removal of the rear wheel eccentric hub and rear wheel shaft
Before removing the eccentric hub, you must first remove the parts listed below. Slacken off the screws (34). Remove the spacer (20) and the inner ring (21) on the chain side and remove the wheel shaft (31) with the brake disc (30) from the opposite side. Remove the circlip (19 ...