Ducati Diavel Service Manual: Separation of the crankcase halves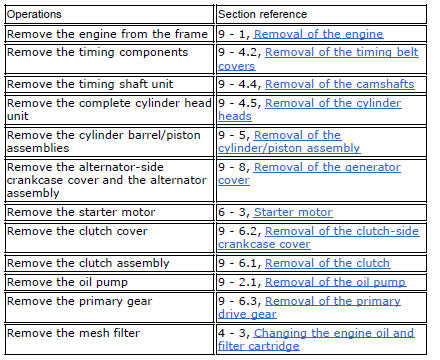 Use two screwdrivers to remove the circlip (29) from the timing belt driveshaft shaft (30) on the clutch-side crankcase half.
Note
Take care to avoid scoring the surface of the shaft while removing the circlip.
Unscrew the crankcase half screws on the chain side.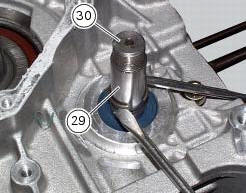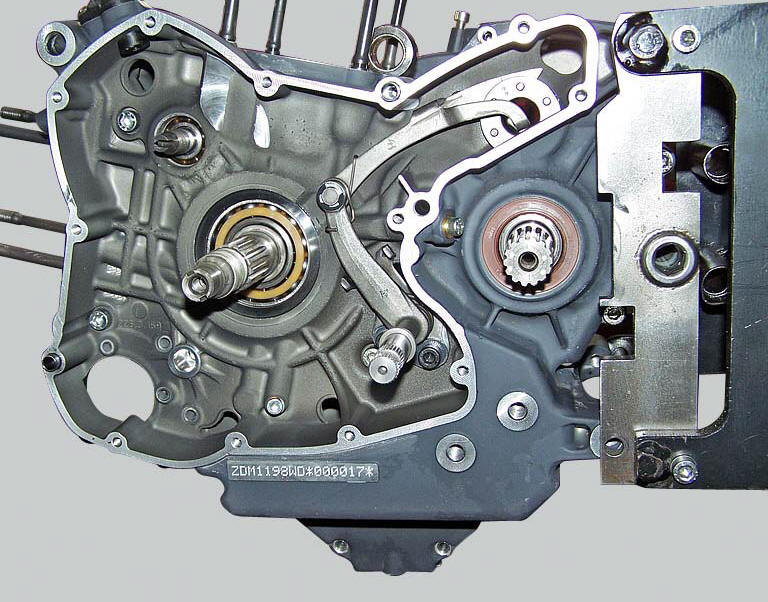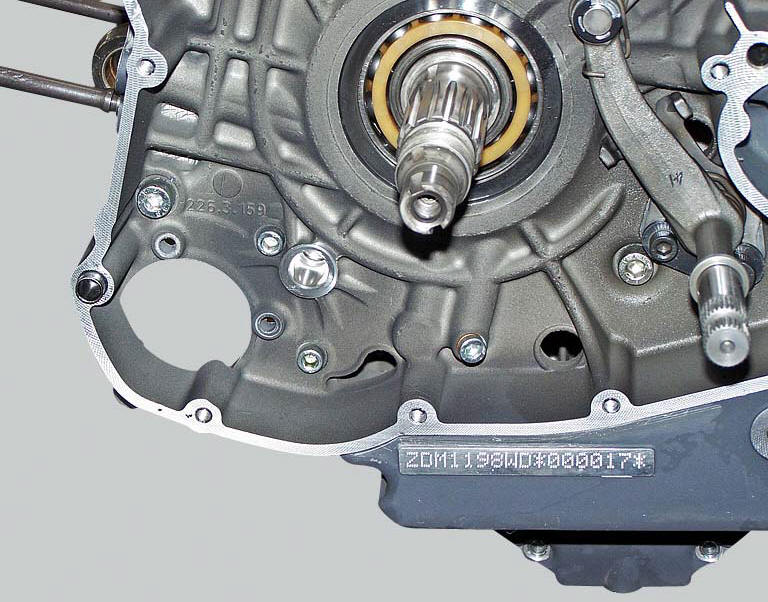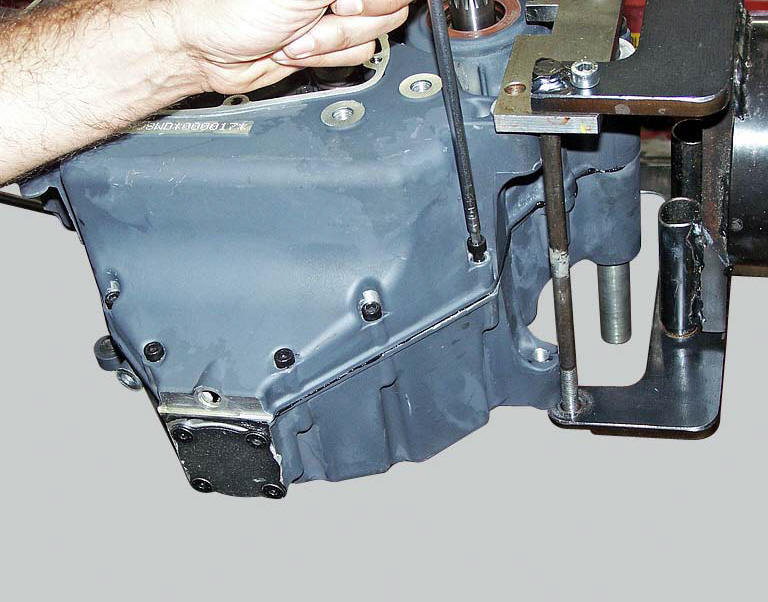 Unscrew the two screws (12) on the clutch side near the vertical cylinder.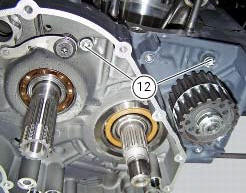 Reuse the alternator cover or a service cover with puller 88713.1749 Fitted. Secure cover to crankcase half with some of the original screws and begin separation by turning the central pin of the tool.
Tap the end of the gearbox secondary shaft with a plastic mallet to separate the crankcase halves.
Note
Take care not to lose the shims on the shafts and on the selector drum.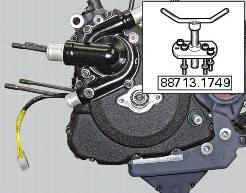 Remove gearbox shafts and gearbox selector drum from the crankcase halves (sect. 9 - 7.2, Removal of the gearbox assembly.
Drive out the crankshaft (l) using a plastic mallet, taking care not to lose the shims.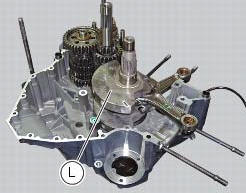 Remove the timing belt driveshaft (30).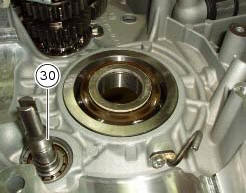 Remove the screws (34), remove the pipes (33) and collect the o-rings (32).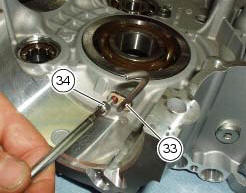 Bearing Bearing holder bushing Alternator-side crankcase half Bearing Circlip Washer Bearing Sealing ring Bearing Retaining plate Screw Screw Clutch-side crankcase half ...
Carefully examine the engine crankcase halves. Check that the surfaces of the crankcase halves are perfectly flat using a reference surface. Check that the bearings (1) and (18), and the bushing ...
Other materials:
Solenoid starter
Remove the protection cover (a). Undo the screws (2), taking care to collect the spring washers (3). Remove the starter motor-solenoid cable (4) and the solenoid-battery cable (5). Remove the starter solenoid (1) sliding it upwards. Checking operation of the starter solenoid To ...
Dashes shown instead of speed indication or indicated speed is incorrect
Fault codes Dds: speed sensor diagnosis -> max. Speed (max. Speed error - signal not correct) - minimum speed (min speed error - signal not correct) - congruence (correlation speed error - signal not correct). Dashboard: the error "speed sensor" is shown on the service display. The eobd ...
Checking the fuses
The main fuse box (1) and the secondary one (2) are located in the tool tray; to reach the fuse box remove the seat as specified under sect. 5 - 3 "Removal of the seat". The fuses are accessed by removing the cover, which shows the ampere ratings and mounting locations. For ampere ratings ...