Ducati Diavel Service Manual: Separation of the crankcase halves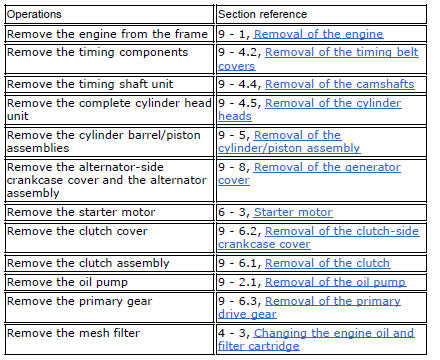 Use two screwdrivers to remove the circlip (29) from the timing belt driveshaft shaft (30) on the clutch-side crankcase half.
Note
Take care to avoid scoring the surface of the shaft while removing the circlip.
Unscrew the crankcase half screws on the chain side.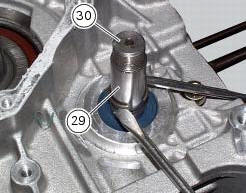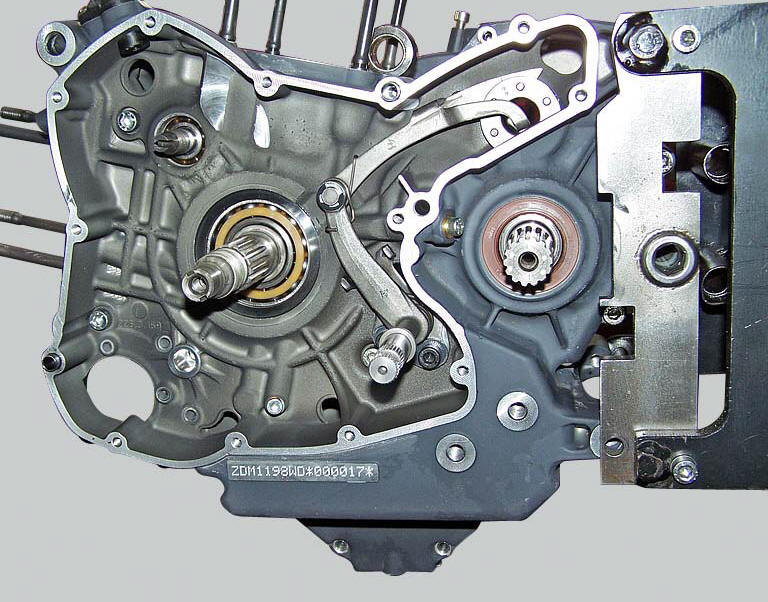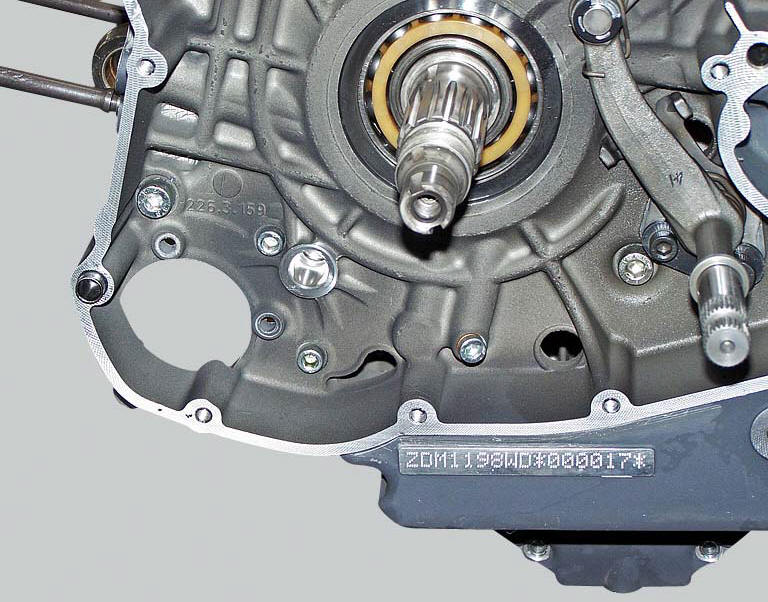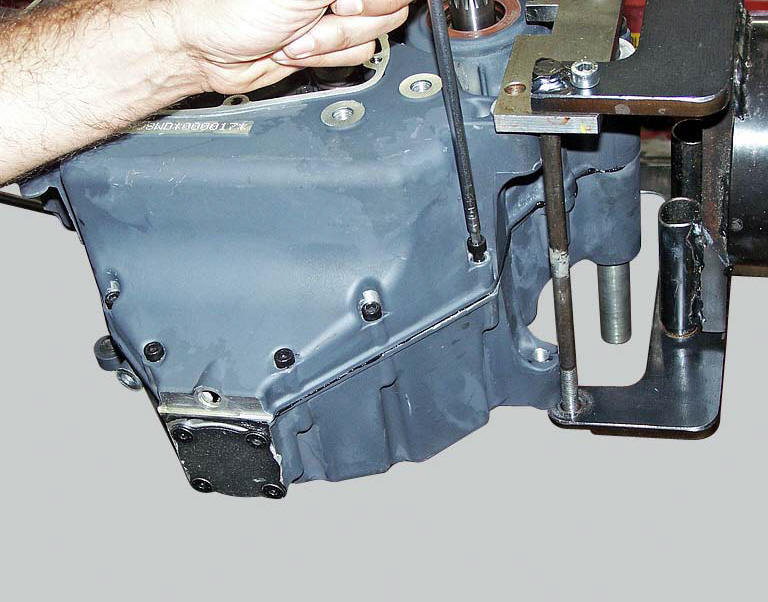 Unscrew the two screws (12) on the clutch side near the vertical cylinder.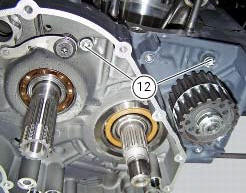 Reuse the alternator cover or a service cover with puller 88713.1749 Fitted. Secure cover to crankcase half with some of the original screws and begin separation by turning the central pin of the tool.
Tap the end of the gearbox secondary shaft with a plastic mallet to separate the crankcase halves.
Note
Take care not to lose the shims on the shafts and on the selector drum.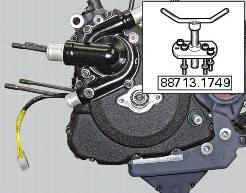 Remove gearbox shafts and gearbox selector drum from the crankcase halves (sect. 9 - 7.2, Removal of the gearbox assembly.
Drive out the crankshaft (l) using a plastic mallet, taking care not to lose the shims.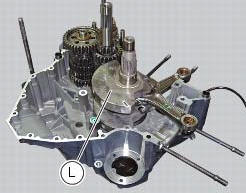 Remove the timing belt driveshaft (30).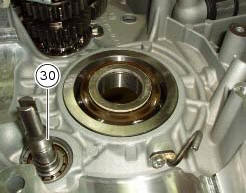 Remove the screws (34), remove the pipes (33) and collect the o-rings (32).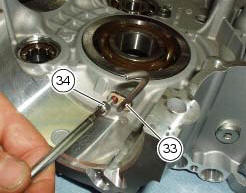 Bearing Bearing holder bushing Alternator-side crankcase half Bearing Circlip Washer Bearing Sealing ring Bearing Retaining plate Screw Screw Clutch-side crankcase half ...
Carefully examine the engine crankcase halves. Check that the surfaces of the crankcase halves are perfectly flat using a reference surface. Check that the bearings (1) and (18), and the bushing ...
Other materials:
Resetting turn indicators not possible - accessing dashboard menu not possible
Fault codes Dds: no fault code displayed Dashboard: no fault code displayed Location of connections and components Location of left hand handlebar switchgear set connection. Pin numbering for wiring harness side dashboard connector. Checks Test turn indicator reset button function. Wh ...
Vehicle speed indicator
This function displays vehicle speed (km/h or mph depending on the set measurement system). The dashboard receives information about the actual speed and displays the number increased by 5%. Maximum speed displayed is 299 km/h (186 mph). Over 299 km/h (186 mph) the display will show a s ...
Check engine oil level
Check the engine oil level through the sight glass (1) on the right-hand side of the oil sump. Stop the engine and allow a few minutes for the oil to settle to a steady level. Oil level must be checked with the vehicle perfectly upright and the engine cold. The oil must be between the m ...