Ducati Diavel Service Manual: Separation of the crankcase halves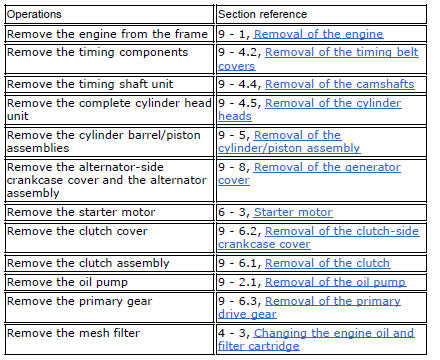 Use two screwdrivers to remove the circlip (29) from the timing belt driveshaft shaft (30) on the clutch-side crankcase half.
Note
Take care to avoid scoring the surface of the shaft while removing the circlip.
Unscrew the crankcase half screws on the chain side.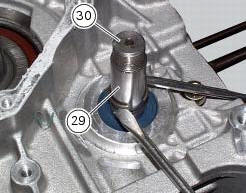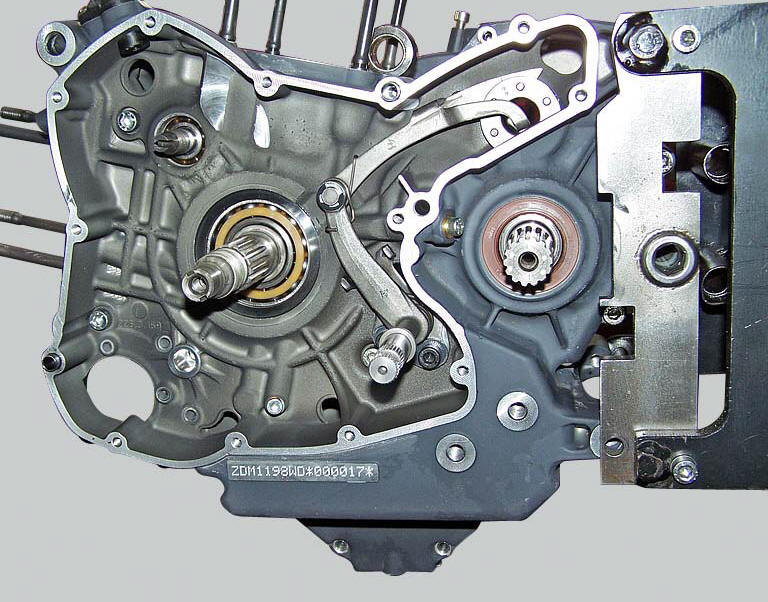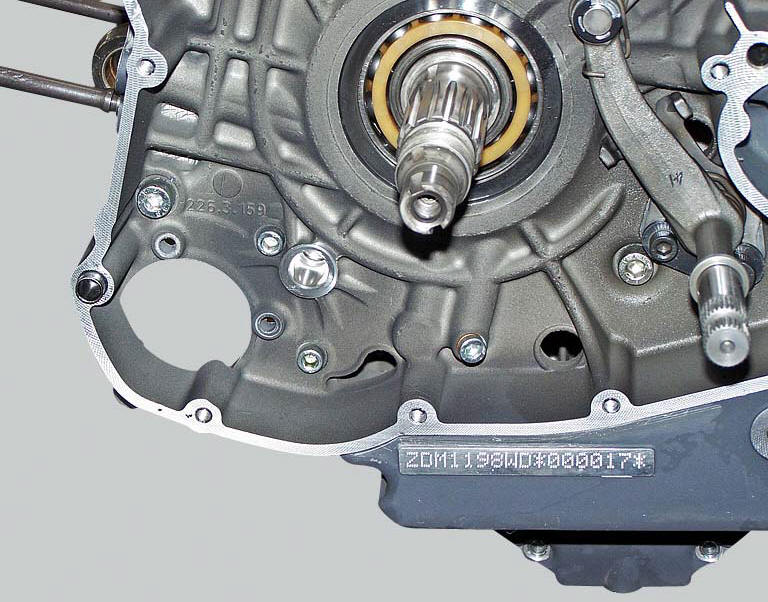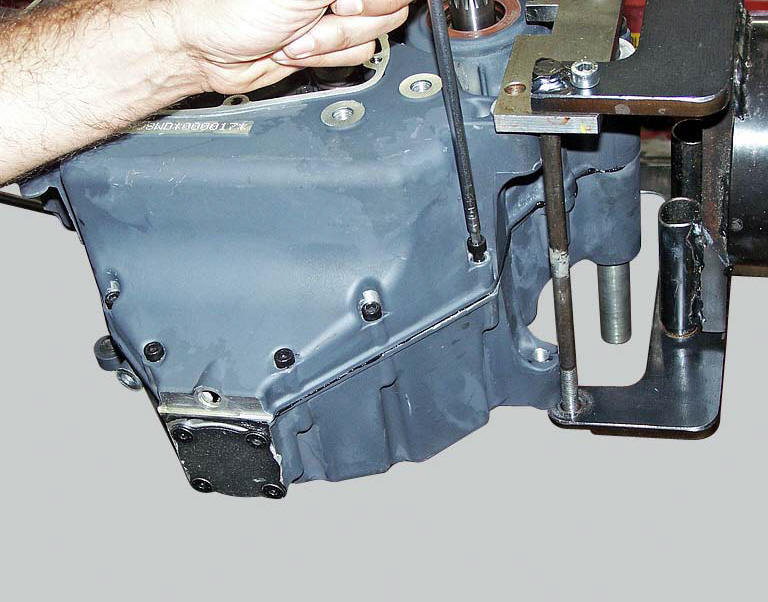 Unscrew the two screws (12) on the clutch side near the vertical cylinder.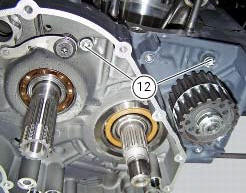 Reuse the alternator cover or a service cover with puller 88713.1749 Fitted. Secure cover to crankcase half with some of the original screws and begin separation by turning the central pin of the tool.
Tap the end of the gearbox secondary shaft with a plastic mallet to separate the crankcase halves.
Note
Take care not to lose the shims on the shafts and on the selector drum.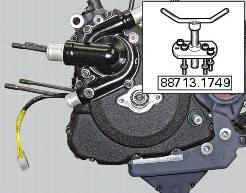 Remove gearbox shafts and gearbox selector drum from the crankcase halves (sect. 9 - 7.2, Removal of the gearbox assembly.
Drive out the crankshaft (l) using a plastic mallet, taking care not to lose the shims.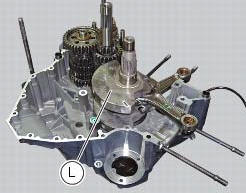 Remove the timing belt driveshaft (30).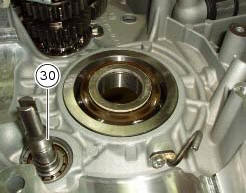 Remove the screws (34), remove the pipes (33) and collect the o-rings (32).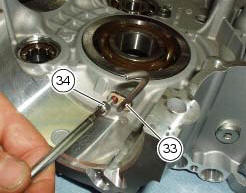 Bearing Bearing holder bushing Alternator-side crankcase half Bearing Circlip Washer Bearing Sealing ring Bearing Retaining plate Screw Screw Clutch-side crankcase half ...
Carefully examine the engine crankcase halves. Check that the surfaces of the crankcase halves are perfectly flat using a reference surface. Check that the bearings (1) and (18), and the bushing ...
Other materials:
Pre-ride checks
Warning failure to carry out these checks before riding, may lead to motorcycle damage and injury to rider and passenger. Before riding, perform a thorough check-up on your bike as follows: Fuel level in the tank Check the fuel level in the tank. Fill tank if needed (page 140). Engine oil le ...
How to switch the dashboard on
The dashboard may switched on either from the on/off switch on the handlebar or from the button on the hands free system. With the engine off, the on/off switch is turned to "run off". With the motorcycle and dashboard off, the on/off switch is turned to "run off". To switch the dash ...
Riding style function (riding style change)
This function changes the motorcycle riding style. Each riding style is associated with a different intervention level of the traction control (dtc - ducati traction control) and different engine power and output. To change the motorcycle riding mode, press the reset button once (12, fig. 1 ...