Ducati Diavel Service Manual: Checking the camshafts and supports
Check the cam contact surfaces for scratches, grooves, steps and waving.
Worn cams are frequently the cause of poor timing, which leads to loss of engine power.
Place the camshaft between two centres and check the run-out on the areas indicated using two dial gauges.
Service limit: 0.1 Mm.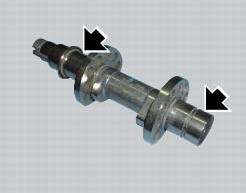 Visually inspect the camshaft tracks for scoring and abnormal wear. If any of the above defects are found, the camshaft should be renewed.
If you find scoring or excessive wear, check the operation of the engine lubrication circuit.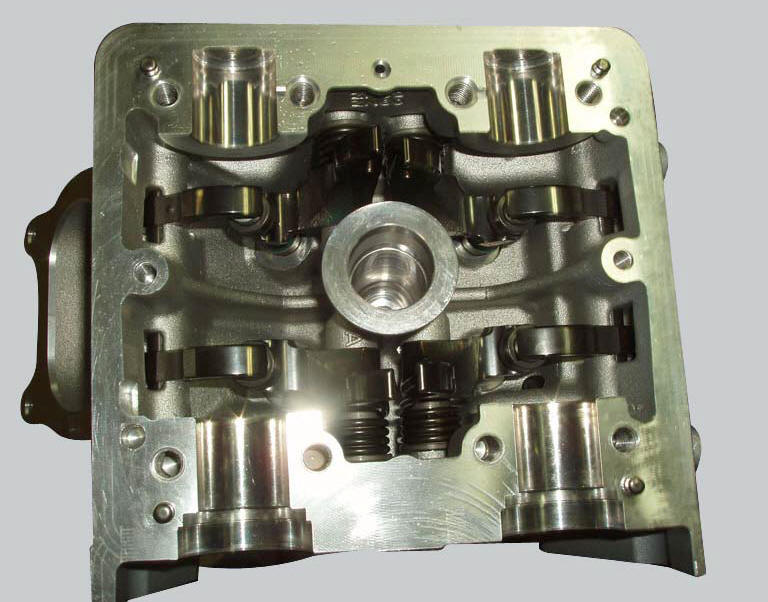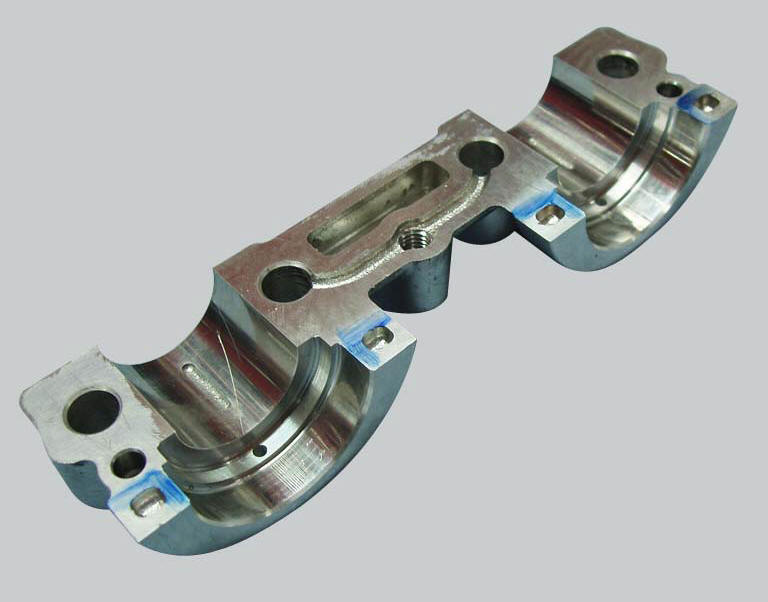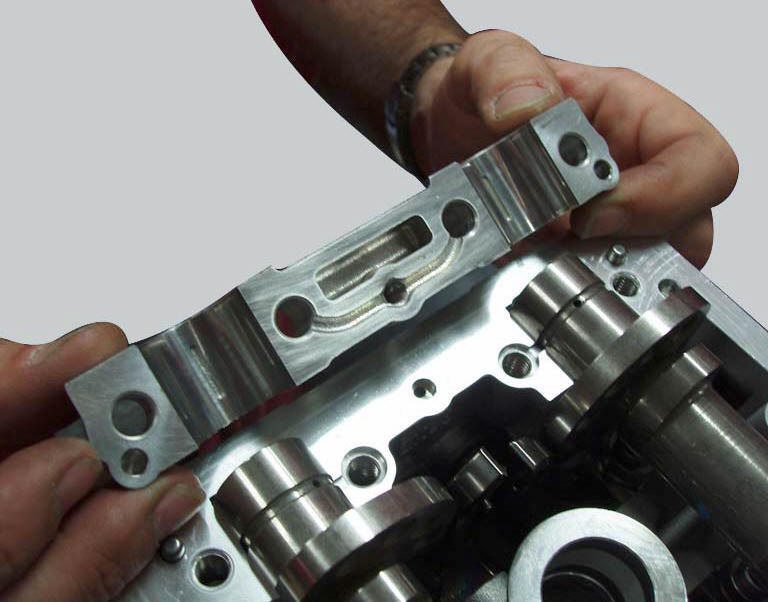 Unscrew and remove the screws (7) and the o-rings (8) from the cylinder head covers. Remove the cylinder head cover (6). Remove the gaskets (4) and (9). Repeat the same procedure fo ...
If the stud bolts (2) were removed, apply the recommended threadlocker to the short end of the stud bolts (2), i.E. The end that is to be screwed into the cylinder head. Tighten the stud bolts (2) ...
Other materials:
Disassembly of gear interlock plunger and pawl assembly
Unscrew the interlock plunger screw (5) and remove the seal (6), spring (7) and the detent ball (8). Unscrew the clutch-side crankcase half screw (3) and remove the pawl (4), washer (2) and spring (1). ...
Refitting the front sprocket
Grease the o-ring (16) and install it on the front sprocket spacer (15). Fit the spacer, from the o-ring side, on the secondary shaft and drive it fully home against the inner ring of the bearing. Check that the splines of the gearbox secondary shaft and the sprocket are in perfect condi ...
Refitting the clutch-side crankcase cover
Clean and degrease mating surfaces on the clutch-side crankcase half cover and crankcase and ensure that locating bush (12) and the o-ring (11), located in correspondence with the oil way, are installed in the crankcase. Apply an even, regular bead of ducati liquid gasket (a) on the mating ...