Ducati Diavel Service Manual: Inspection of the gear selector forks
Visually inspect the gear selector forks. Bent forks must be renewed as they may lead to difficulties in gear changing or may suddenly disengage when under load.
Use a feeler gauge to check the clearance of each fork in its gear groove.
If the service limit has been exceeded, check whether or not it is necessary to replace the gear or the fork by referring to the limits specified for each part (sect. 3 - 1.1, Gearbox).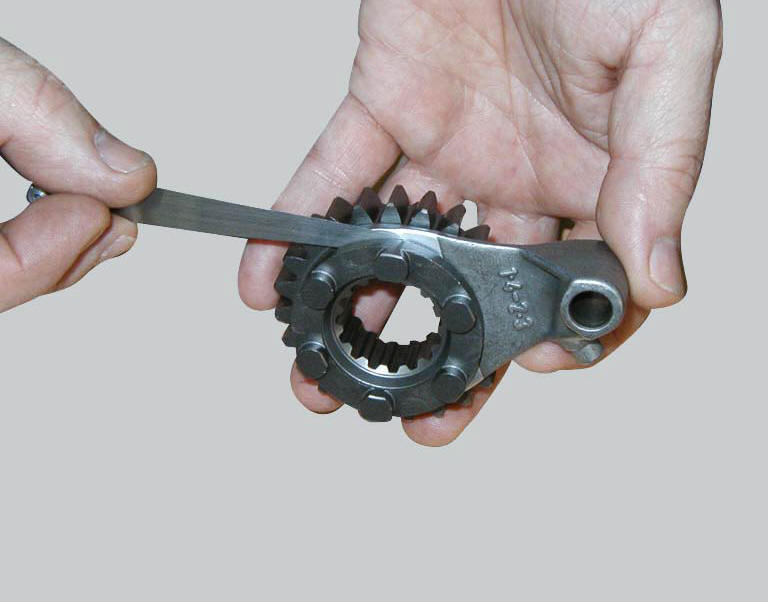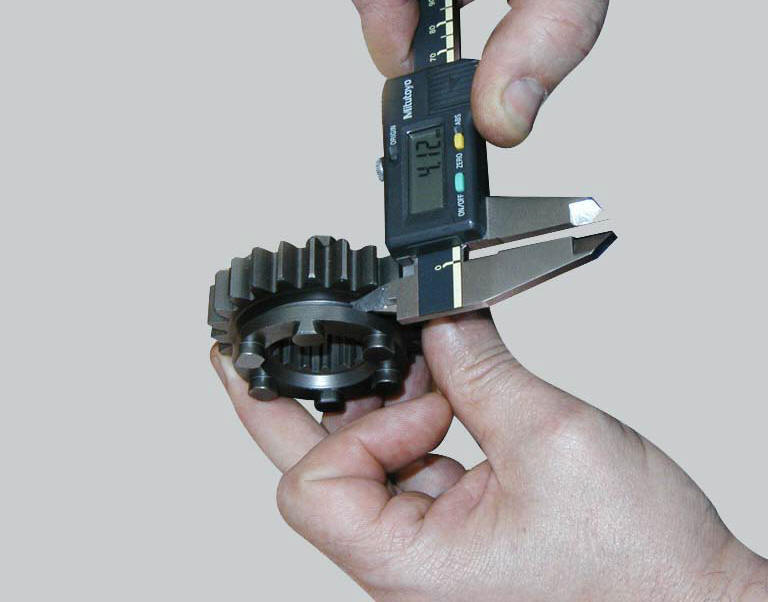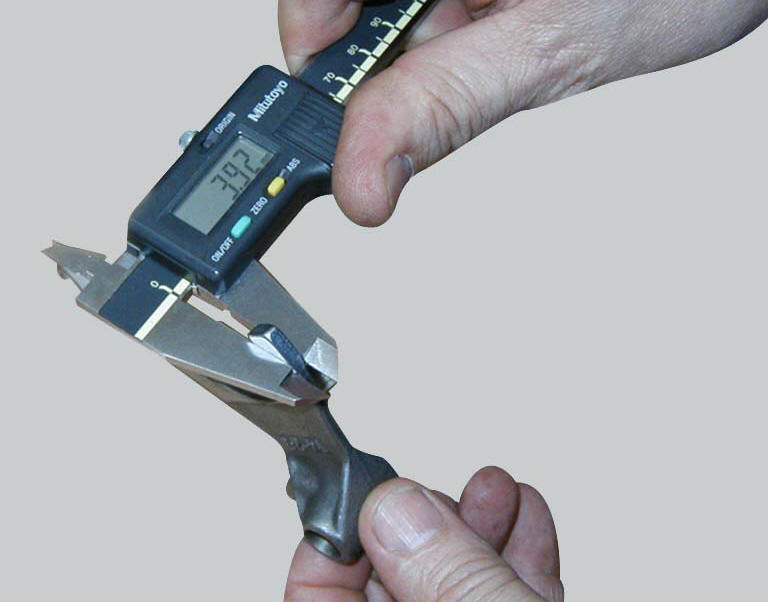 Check the condition of the front coupling dogs of the gears. They must be in perfect condition and with no sign of wear on the edges of the teeth. The idler gears must rotate freely on their sha ...
Use a gauge to measure the clearance between fork pin and the slot on the selector drum. If the service limit is exceeded, determine which part must be replaced by comparing these dimensions wi ...
Other materials:
Refitting the clutch master cylinder assembly
Insert the clutch master cylinder assembly (3) and the clamp (6) on the left handlebar, so that the top mating faces match the mark (z) on the handlebar as shown. Couple terminal (6) to the clutch master cylinder control and fix them with the screws (v). Tighten the retaining screws ...
Removal of the gear selector lever
Unscrew and remove the fixing screws (18) and (20) of the complete gear selector lever (21) and collect the spacer (19). Remove the gearchange mechanism complete with the shaft, spring, and stop plate. Important Visually inspect the gear selector claw (14) for wear, particularly aroun ...
Noise and exhaust emission control system information
Source of emissions The combustion process produces carbon monoxide and hydrocarbons. Control of hydrocarbons is very important because under certain conditions, they react to form photochemical smog when subjected to sunlight. Carbon monoxide does not react in the same way, but is toxic. Duca ...