Ducati Diavel Service Manual: Inspection of the gear selector forks
Visually inspect the gear selector forks. Bent forks must be renewed as they may lead to difficulties in gear changing or may suddenly disengage when under load.
Use a feeler gauge to check the clearance of each fork in its gear groove.
If the service limit has been exceeded, check whether or not it is necessary to replace the gear or the fork by referring to the limits specified for each part (sect. 3 - 1.1, Gearbox).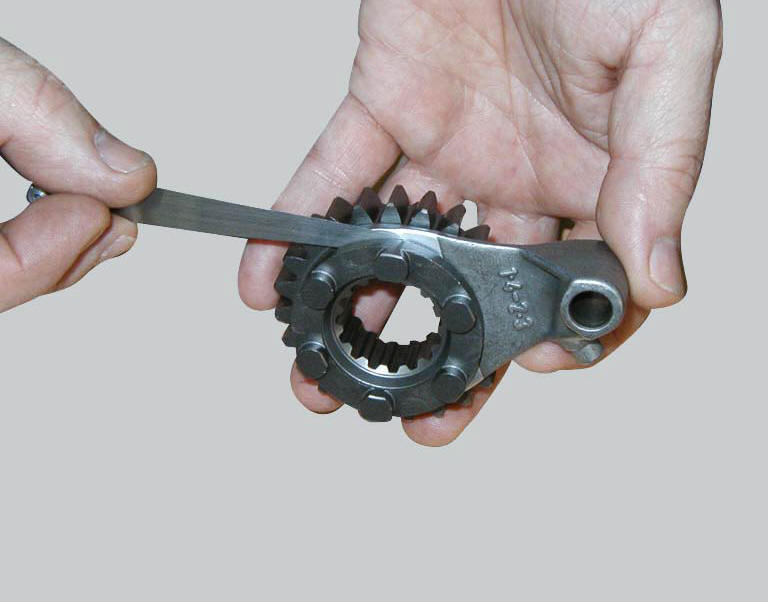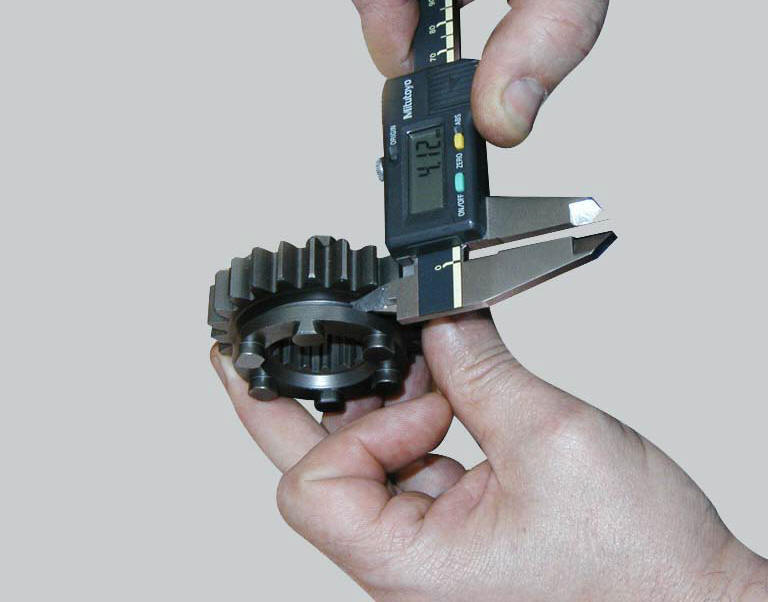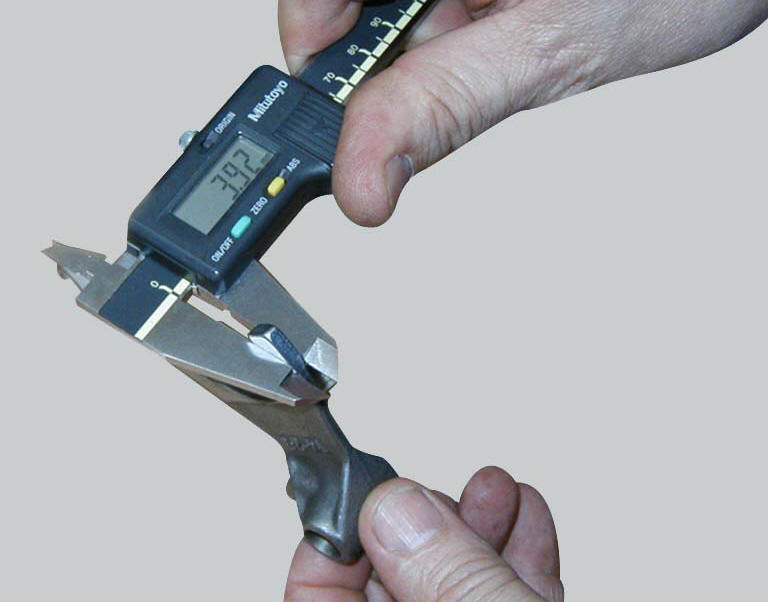 Check the condition of the front coupling dogs of the gears. They must be in perfect condition and with no sign of wear on the edges of the teeth. The idler gears must rotate freely on their sha ...
Use a gauge to measure the clearance between fork pin and the slot on the selector drum. If the service limit is exceeded, determine which part must be replaced by comparing these dimensions wi ...
Other materials:
Recharging the battery
Examine the label on the battery showing the check intervals in order to determine when to test the voltage. Charge the battery if the open circuit voltage is lower than 12.8 V. Leaving the battery discharged for more than one month could damage it. Check the battery charge with a voltmete ...
Storing the bike away
If the motorcycle is to be left unridden over long periods, it is advisable to carry out the following operations before storing it away: clean the motorcycle; empty the fuel tank; pour a few drops of engine oil into the cylinders through the spark plug bores, then turn the engine over by hand ...
Replacing of the rear sprocket
Lock the wheel axle rotation. Remove the clip (1). Loosen the locking nut (2) with a socket wrench. Fully unscrew the nut (2) and remove the washer (3) and the flange (5) with the sprocket (17). Collect the spacer (9). Using a mallet, tap the flange (5) with the cush drive dampe ...