Ducati Diavel Service Manual: Refitting the evaporative emissions canister
To refit, carry out the removal operations in reverse order, making sure to locate the hoses as shown in the figures at the end of the chapter.

Positioning the hoses / clamps and canister filter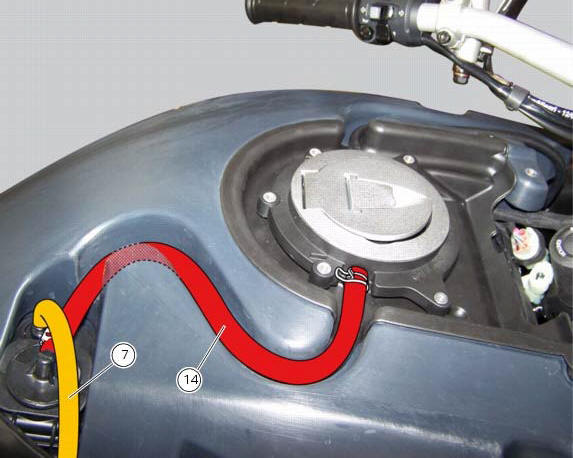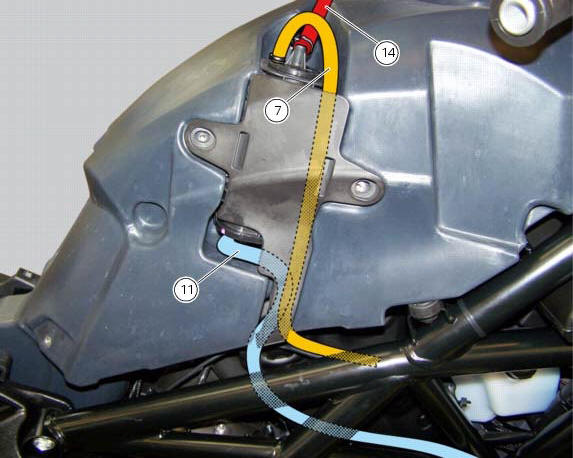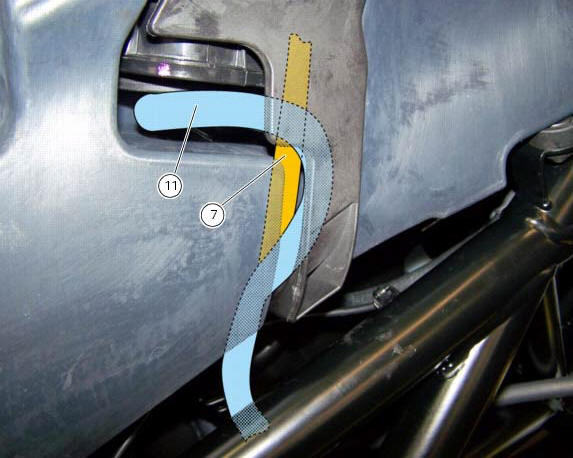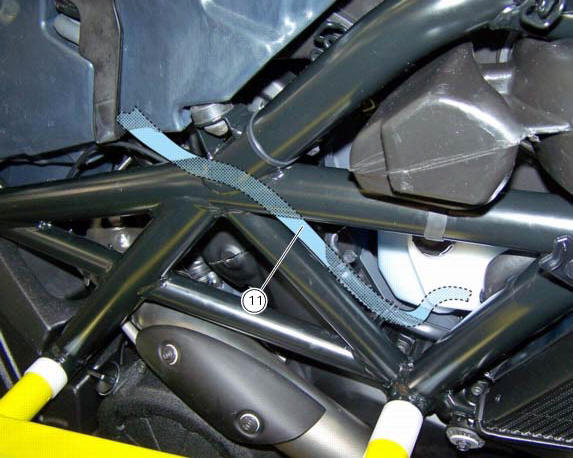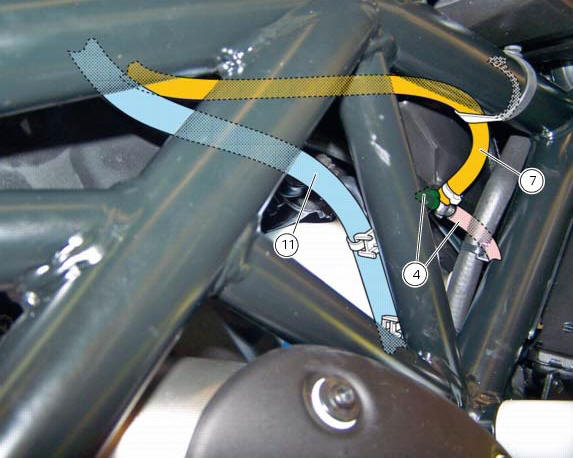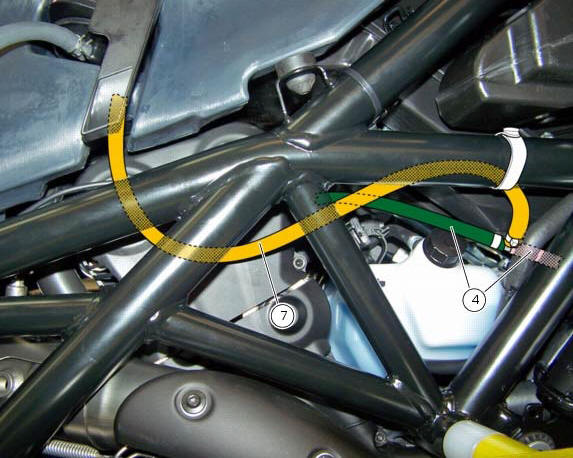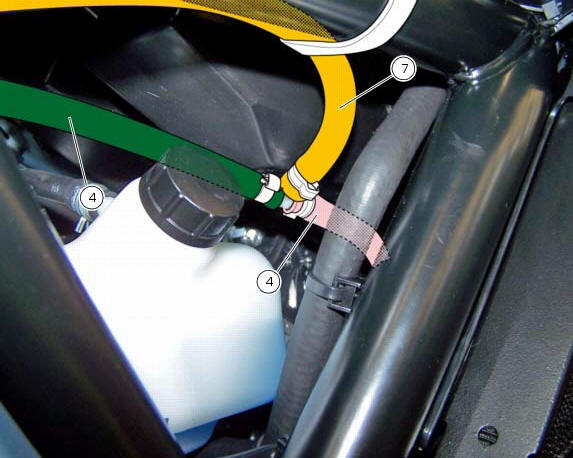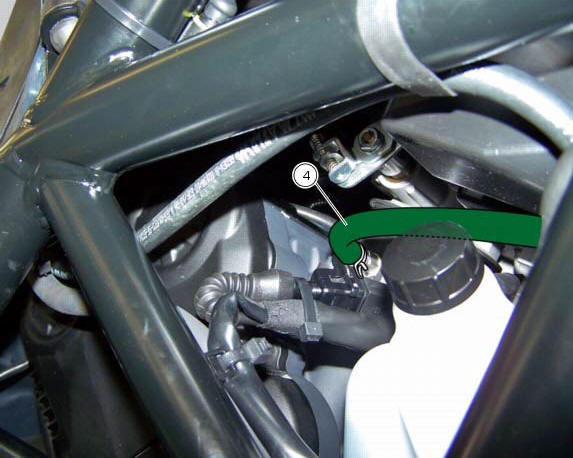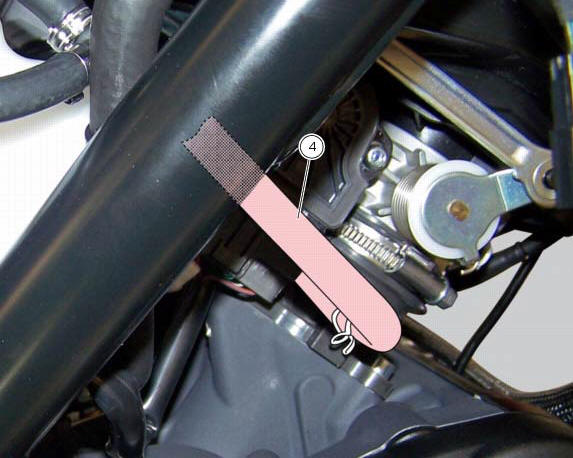 Loosen the screws (9) securing the plate (8) to the tank. Slightly pull the plate (8) with the canister (13), remove the clamps (3) and (12) and connect hoses (7) and (14). Release the ...
Other materials:
Steering release error - steering still locked
The activation of this (amber yellow) "warning" indicates that the hands free system was not able to extract the steering lock. Warning In this case, ducati recommends turning the vehicle off and on (key-off / key-on) holding the handlebar pressed down to the end stop. If the signal ...
Overhaul of the flywheel-alternator assembly
Examine the inner part of alternator rotor (24) for signs of damage. Check that the starter clutch is working properly and that the needle races do not show signs of wear or damage of any kind. If there is any malfunction, remove the whole assembly. Disassembling the generator flywheel U ...
Coolant temperature
This function indicates coolant indication state. The temperature unit of measure can be selected (C or f). The reading is indicated as follows: if the reading is between - 39C and +39C "lo" is shown flashing on the dashboard (steady); if the reading is between +40C and +120C it appears on t ...